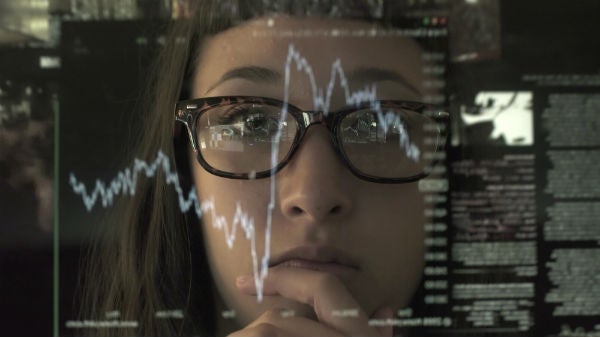 Jobs in data science are growing at an unprecedented rate according to LinkedIn, the world's leading professional networking platform. LinkedIn has crunched the numbers and – perhaps unsurprisingly – data scientists, machine learning engineers and big data engineers are among the fastest growing jobs based on analysis of the past five years' worth of data.
According to LinkedIn's 2017 Emerging Jobs Report, data scientist jobs have increased by more than 650% since 2012. And while the report's statistics are based on US data, its findings reflect trends around the world – including in Australia – where areas with the most job growth potential tend to be tech-focused.
Why are data scientists so sought-after?
From marketing to customer service to product development, leveraging technology is integral to business survival and success. Effectively analysing and interpreting data is essential for any business to understand its customers and make more informed commercial decisions.
Consider the advertisements that follow you on around on Google, or Netflix's ability to tailor viewing suggestions to individual consumers. From security systems to facial recognition to cars that drive themselves – there is a data scientist behind them all. What's more, businesses that use data to inform their decision-making tend to be more profitable.
The outlook for data science
Businesses large and small increasingly depend on data to understand their customers. Not only do all key business processes and systems generate data, but digitally enabled devices connected to the internet generate vast quantities of data.
Data science and machine learning are the pathways into these rich datasets, enabling organisations to benefit from this new area of production. Data can become the product itself, can be used to create the digital service, to understand the interaction with the digital service, to understand a wider set of relationships or even to predict a future state or need. The same data can then be used for further unrelated purposes, creating additional value by third parties. This is where data science and the skilled practitioners add value.
Irrespective of industry or company focus – technology or non-technical products and services – there is a surging need for employees with a deep understanding of data, analytics and machine learning. LinkedIn's Emerging Jobs Report reveals there are 9.8 times more machine learning engineers working today than five years ago. There's also a huge gap between the number of jobs in data science and the available talent pool. Across the Asia-Pacific region, only one-third of data science jobs are currently being filled.
Put simply, there is a low supply of talent for data science jobs, which makes up-skilling with a postgraduate qualification in data science a sage professional investment.
Soft skills are also in demand
Technical knowledge is obviously essential for data science specialists, many of whom start their careers in software engineering. If your skill set also includes 'soft skills' such as collaboration, leadership and prioritisation, expect to be in demand.
LinkedIn's report shows that business leaders in multiple sectors are searching for professionals who not only understand data, but can communicate its insights effectively. An interdisciplinary background is also prized – industry experience in government, defence, science, health, retail or finance coupled with data science expertise is an increasingly sought-after combination the world over.