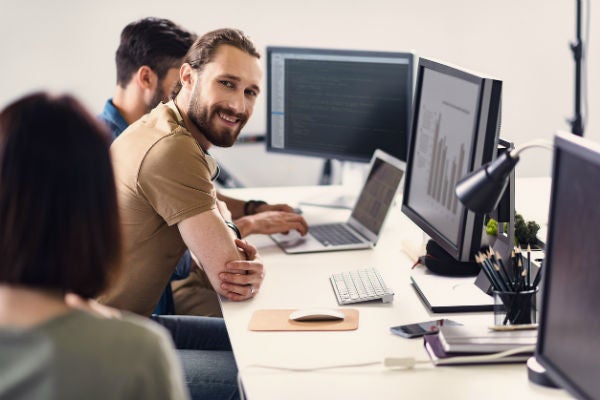 It's mind-blowing to think that the world creates as much as 2.5 quintillion bytes of data every year. This growth provides organisations with tremendous opportunity to integrate data analytics into their daily operations.
As governments and companies start taking data seriously, the demand for professionals with data science skills will increase exponentially across a diverse array of sectors and applications.
If you've been thinking about getting into data science, now is the time to jump in. But, where do you start? We've gathered the top tips from a recent data science Meetup for breaking into this exciting field.
Know which industries are ahead of the game
Most companies recognise the importance of data, yet there are certain industries and sectors that are clearly spearheading the charge. Big players in banking and finance, telecommunications and utilities are optimising the information they get from their data to improve business operations and build solid customer insights. These data front-runners are also helping other businesses improve the way they use data. For example, CommBank has launched a new data analytics software to help small- to medium-sized businesses monitor performance, view customer demographics and purchasing behaviour, as well as use data to help model future scenarios.
Phil Bolton, Director and Senior Analytics Advisor at PWC Australia believes fierce competition within these sectors is driving significant innovation.
"The level of competitive intensity in a given market creates the opportunity for data science to find unique opportunities to optimise processes, make better decisions or to be more efficient. A good example is the highly competitive world of Home Lending; a Data Scientist's ability to create a model that better predicts customer churn can be worth hundreds of millions to the bank."
And let's not forget the tech powerhouses of Silicon Valley, who are innovation pioneers in this space. Companies like Facebook and Google are constantly improving their machine learning capabilities. One of the most recent developments is an artificial intelligence that learns as a human brain would, also known as a 'neural network'.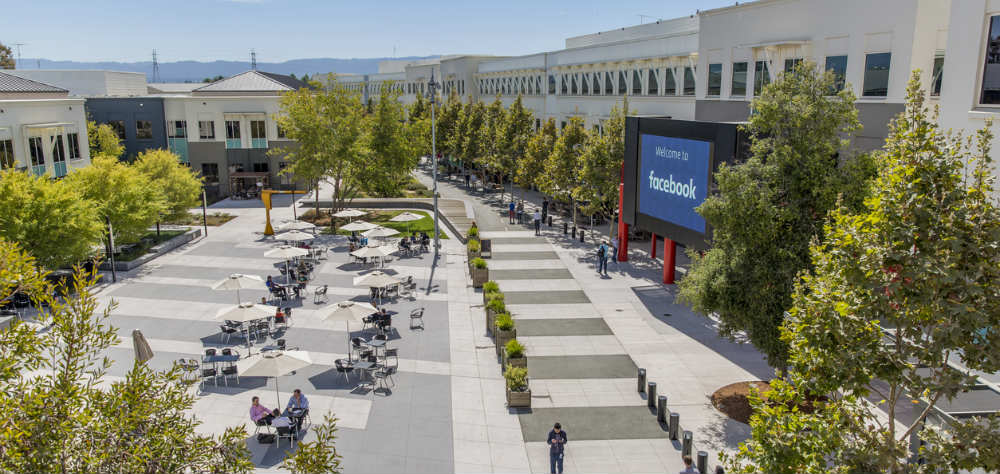 Facebook headquarters: Menlo Park, California
Last year, Facebook switched from using phrase-based machine models to neural networks to power their translation systems. This has provided more accurate and fluent translations, improving people's experience consuming content on the platform that is not written in their preferred language.
These developments are some of many taking shape in certain areas of the business world. Staying abreast of these developments – and knowing which companies are doing things well – will prove rewarding for someone pursuing a career in data science.
Build your network and manage key stakeholders
Attending a data science meetup or a conference is crucial to finding that first job. Over 70 per cent of your job opportunities come from your network of contacts. Learning how to manage these key relationships is extremely important as a data scientist. Not only does this make your work life easier, it can provide a deeper understanding of how people in data science operate and how they have developed their career.
It's also important to understand that not everyone fully understands the value of data. Strong stakeholder management skills will help you tailor the way in which you communicate what you're doing within the broader business and build your personal brand. You also learn key skills at these networking events.
"Having the skills to communicate effectively with a wide range of people, and being able to get the right information out of them helps achieve your objectives and negotiate constraints," Bolton says.
Data scientists have the opportunity to meet like-minded people at networking events and find the answers to their questions about a career in data science. The more open and fluid you are in your interactions with stakeholders, the more successful you are likely to be in finding that first role and then establishing a career.
Consider the importance of having a degree
Although it's not a requirement of becoming a data scientist, having the right degree before you step into the data science workforce is beneficial. Unlike short courses or Kaggle competitions, you'll learn necessary soft skills and technical skills while studying a postgraduate degree.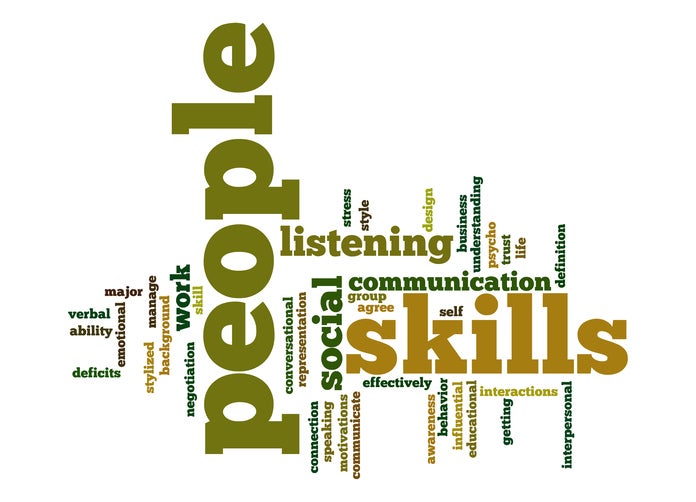 Having soft and technical skills is important as a data scientist.
A master's degree in data science can develop superior research skills and is applied quite well across a diverse range of data-driven roles. It can also help fine-tune those stakeholder management skills that will help you translate what you're working on to a non-technical audience.
"Having a degree in data science certainly puts some candidates ahead of others. The knowledge and skills that you learn, particularly through postgraduate study, are very applicable to what's required in current work environments. Employers are beginning to recognise these benefits, and view job candidates who have a master's degree quite favourably."
Learn more about studying data science and what a master's degree can do for your career. Get in touch with our Enrolment team on 1300 535 919.