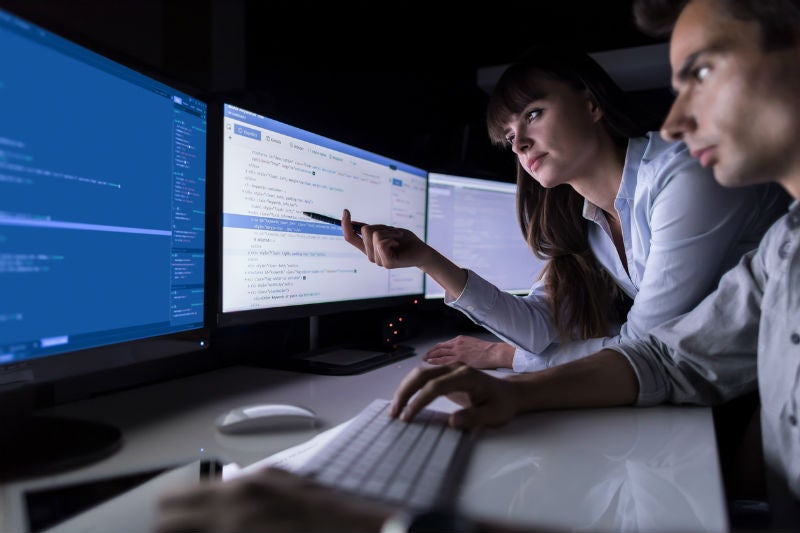 Data has been described as "the new oil" and in an increasingly digital world, big data applications are becoming mainstream. Named the sexiest job of the 21st century, data science remains one of the world's fastest-growing sectors.
Data scientists command salaries in excess of $100,000, while companies of all stripes are looking to leverage the insights data scientists can offer.
If building a rewarding data science career is on your agenda, here are three industry trends you'll need to know to lead the career (and salary) pack.
Trend 1: Specialising
Data science used to be a niche in itself but as it grows, specialising within the sector can make you even more indispensable in the workplace. Your specialisation could be in an industry with data demands, like financial services or manufacturing, or within a particular data skillset. Data analysis, architecture, visualisation and database management are all core skills in demand across a growing number of sectors.
Adam Shapley, senior regional director of Hays in Australia and New Zealand, says companies are looking for industry-specific experience.
"Make sure you research your preferred sector, and hone your skills to make your CV stand out to recruiters," he says.
Trend 2: Bringing BI skills to the table
Data science is often seen as the big brother to business intelligence (BI). But that doesn't mean leaving your BI skills behind - they could make the difference to landing the data scientist role you really want.
A soft skill like communication is critical to explain insights to others without your data savvy. Without clear visualisation and identification of trends and opportunities, key understandings obtained via data analytics may be left to wither without action.
Adam recommends you also keep an eye on hard BI skills.
"SQL programming skills show no signs of decreasing in popularity as a core method to manage data," he says. "And Tableau is a key BI tool for data visualisation that crosses over into the data science sector."
Trend 3: Mixing hands-on and qualifications
In a fast-moving sector, data scientists are learning on the job. But to take yourself from experienced to in-demand, you need to stay up-to-date on the big picture.
"The complexity of data science means you need to demonstrate the most relevant skills and experience to this industry," says Adam. "Upskilling is very important in terms of growth, and candidates need to familiarise themselves with the latest technologies and trends."
Balance a relevant qualification, like a masters degree in data science or similar, with getting your hands dirty across various programming languages and tools. Smart data scientists keep learning and know that one technology or platform is not enough to build a career – you need to be across multiple and emerging modelling programs, database technologies and data management.
Your data scientist career is waiting
With a smart mix of academic qualifications and practical expertise, you can create a big career in big data that moves across industries.
Take a proactive approach to upskilling as a data scientist, and the world is your career oyster.
Get ahead with a Master of Data Science
Learn more about a JCU Online Master of Data Science or speak to one of our expert Personal Advisors today on 1300 535 919.