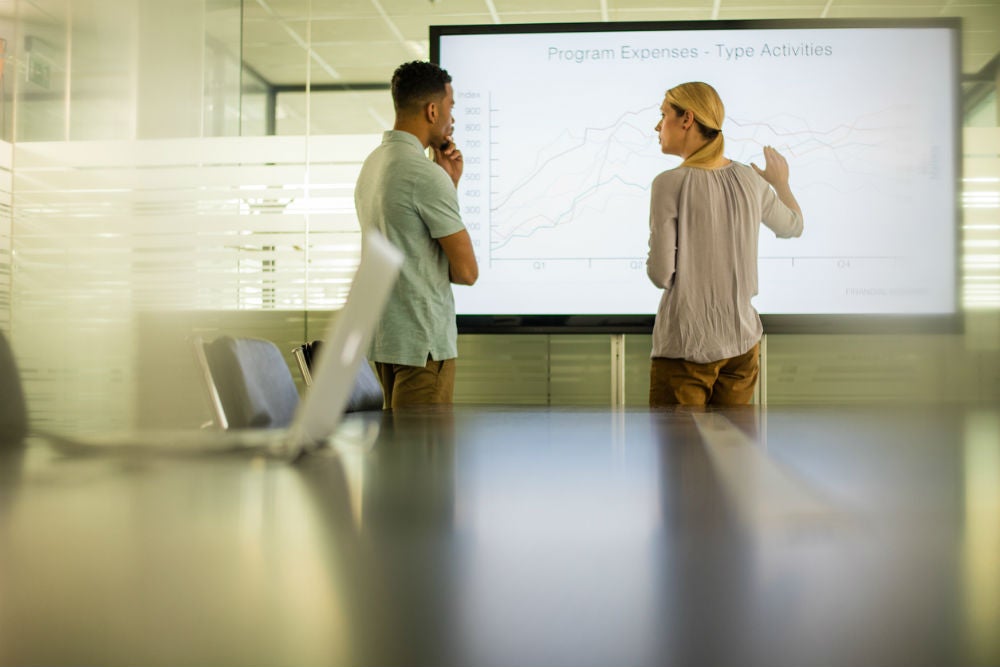 We're in a data revolution. With every text message, Google search, email, sensor in a vehicle or swipe of our credit card, the world's collection of data grows. Globally, data science is one of the fastest growing industries, and demand for qualified data specialists far outstrips supply.
Where there's data, there's a need for specialists to manage it, mine it for information and analyse it. Then there's translating that analysis into solutions – real products and services and new ways of doing or measuring things. Big data is here – and with it comes amazing possibilities for data science careers.
A world of possibilities
Everyone's talking data. Where to get it, how to analyse it and what it can tell us about the world we live in. As technology evolves at an exponential rate and there's an explosion of open source data, collecting it and storing it is the easy part. Companies are on the hunt for skilled data professionals to help sharpen risk assessment and grow revenue.
You can transfer your skills to data science, or boost your career opportunities with an online Master of Data Science. Look for a fast track option so you can take advantage of the boom and set yourself up as an expert in your chosen specialisation.
Where are the data science jobs?
While traditional data science roles were the domain of research organisations, these days every industry wants to look in on itself and out to its customers. Data science career opportunities abound across health, research, marketing, retail, finance, manufacturing, IT, user design, and professional and scientific services.
Six data science careers to put on your radar
1. Data scientist
Data scientists use specialised analytical expertise to find meaningful relationships and insights from data. They often bridge the gap between the IT and business development functions of an organisation. Data scientists are trained to know how, where and when to look for patterns or trends to help solve business or research problems.
2. Chief data scientist
To step up to a chief or senior data scientist role, you need to complement your technical and analytical skills with strategy, management and leadership. When data scientists identify a trend, your role is understanding the best strategy for applying the idea and leading a team to do it. Great ideas from data can't do much without someone to put them into practice.
3. Data engineer
Data engineers provide the link between data management and data scientists. Using programming languages and tools, they specialise in developing and testing databases and processing systems to store pools of data. The storage must be scalable and secure, and gather and store data without bias. The systems built by the engineers are then managed and maintained by data management.
4. Data manager
All that data needs management to ensure proper storage, security, accessibility and integrity. Data managers use technical skills to develop logical data models, install and maintain databases, servers and other elements of the physical operating environment.
5. Business analyst
Data is key to how business analysts (BAs) go about improving processes and productivity. You can specialise in IT systems, finance, marketing or HR, or take a general approach to seeing the 'big picture'. BAs are problem-solvers – you're given a process or issue and tasked with finding a better, quicker, more cost-effective way to get it done. Depending on your technical expertise, you might work with data sets to identify trends, or use trends identified by data scientists to develop real-world applications.
6. Machine learning scientist
No, it's not training the robots to overthrow us. It's a type of data analysis (or artificial intelligence) where computers programmed with algorithms automate finding data insights. Machine learning is not new, but has gained new attention as technology develops. The outputs are around us every day. Netflix recommend a show? Your bank detects a fraudulent transaction on your account? Automatic cars? Machine learning makes it possible.
As a machine learning scientist, you can develop and apply analytical models and algorithms to 'teach' technology where to find patterns and predict behaviours, without the need for human oversight.
The brave new world of data science
Demand is booming in data science right now, and an online Master of Data Science puts you on the fast track to levelling up your data science career. Fortune favours the brave who get qualified and see the opportunities this sector will offer. If you're one of the smart ones getting your masters now, you'll have the pick of senior and managerial roles.
The future is now with an online Master of Data Science from JCU. For more information, please contact our expert Enrolment team on 1300 535 919.