Masters of Data Science – Advisory Board
Professor Ron White
Head of Physical Sciences
James Cook University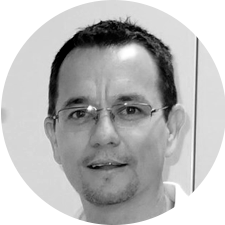 Recent Successful Project Leadership: ​
Continuously ARC funded since 2005 through ARC Centres of Excellence, Discovery, Linkage Project and LIEF schemes. Recent ARC grants include:  3 ARC Discovery Grants since 2011 (Lead CI on 2) ​
ARC Centre of Excellence (2007-2013): Chief Investigator, Theme Leader  and Executive Board member. ​
End-user engagement/collaboration: ​
Other recent funding for the development of sensors: ​

CRC – Northern Australia – project: ($1.5M – 2018-2020) ​​
Department of Agriculture and Water Resources ($273k – 2017-2019 ​
QLD Smart Funds ($1.9M – 2009-2011) ​

Foundation member, and current Chair of Rapid Assessment Unit (RAU) – a collaborative venture between JCU and Queensland Department of Agriculture and Fisheries focused on the development of non-invasive technologies for primary industries. ​
Initiated, developed and coordinated the online Masters of Data Science at JCU. 

Dr. Carla Ewels
Course Coordinator and Lecturer
James Cook University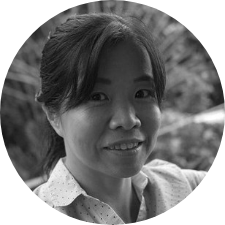 In the last 20 years Neil has worked widely in Strategic planning, business intelligence, data science and information management. He has enabled organisations to accelerate the achievement of common goals, releasing operating efficiencies to support sustainable growth and financial performance. Neil has held senior appointments at Vodafone Australia, Optus and HTA. In the higher education sector Neil has also held senior appointments in both professional and academic workforce at Macquarie University and is now a lecturer for the new Master of Data Science at James Cook University.
In 2016 Neil taught and further developed the curriculum for the Master of Data Science, applied data science units and Business analytics degree at MGSM, Macquarie University in both Postgraduate and Undergraduate programs. In 2015 Neil was invited to write a book chapter on Strategy Development and Big Data Analytics. This was published in the "Internet of Things / Data Analytics Handbook" in December 2017.
Neil worked as an executive general manager in IT, marketing and finance in telecommunications. This involved strategic planning, design and implementation responsibility for the management, development and transformation of core strategic information platforms for data science and analytics in four international telecommunications companies (Optus, Vodafone AU, 3 Mobile and Vodafone NZ)
Neil completed a Phd in Behavioural Modelling in 1996 from Glasgow University following a MSc and BSC Hons in Science and computing. He also has business qualifications in project management, ITIL and AGSM.

Dr. Neil Fraser
Lecturer
James Cook University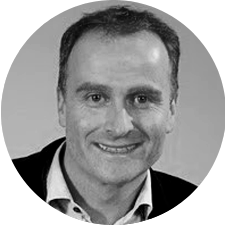 Yvette is a data scientist dedicated to (i) identifying strategies that will deliver better student learning outcomes in STEM education, and, (ii) helping agricultural industries discover environmentally friendly ways they can increase productivity in formidable climates. ​
Yvette completed her PhD at JCU in 1998 where she developed new statistical methods to visualise and unlock important information hidden in complex, chemical, near-infrared (NIR) signatures of minerals, seagrass, sugarcane, wheat and pharmaceutical products. After completing her PhD, Yvette commenced a four year term with the CSIRO as a climate impact scientist.  Yvette continues to collaborate closely with leading scientists from the CSIRO, USQ and SRA.  Currently, Yvette holds a position as an Associate Professor in Mathematics at JCU and Expert Team Leader with the World Meteorological Organisation looking at weather, climate extremes and agricultural industry needs.​
Yvette is also a member of the Rapid Assessment Joint Venture between JCU and the Department of Agriculture and Fisheries which focuses on using NIR technologies to assess food quality and advance food security.  She is an Associate Editor for the Journal of Agronomy for Sustainable Development and member of the JCU Masters of Data Science Team. Previous roles include the Associate Dean of Graduate Research Studies (JCU) and Statistical Consultant for the Graduate Research School (JCU).

Dr. Amy Shi Nash
Global Head of Data Analytics
HSBC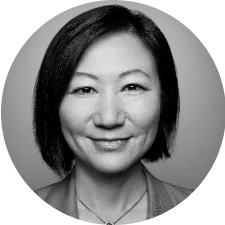 Amy is an executive leader with a proven track record of creating value and competitive advantage through data-driven culture and innovation. She has the rare combination of scientific depth, industry know-how, leadership skills and commercial acumen. ​​
As General Manager, Group Data Science at CBA, Amy is responsible for driving the strategic direction of the data science capability, enabling business transformation and differentiated customer experiences. Prior to CBA, Amy was the founding member and Chief Data Science Officer of DataSpark, Singtel's data analytics spin-off, where she was responsible for driving data-led innovation and creating new revenue streams by combining telco data with big data analytics.​​
Prior to joining HSBC, Amy worked as General Manager of Group Data Science at the CBA. Amy was responsible for driving the strategic direction of the data science capability, enabling business transformation and differentiated customer experiences.  Before her involvement in banking Amy was the founding member and Chief Data Science Officer of DataSpark, Singtel's data analytics spin-off, where she was responsible for driving data-led innovation and creating new revenue streams by combining telco data with big data analytics.
Joao Almeida
Chief Technology Officer
Lenovo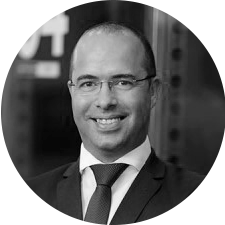 As CTO for Lenovo Data Centre Group in Australia and New Zealand Joao is responsible for the technical outlook and strategic position of DCG in this fast ever changing technology world, and leads the Lenovo ANZ High Performance Computing and Artificial Intelligence practice.​
Working with many of the largest customers across Australia and New Zealand more recently, but also with an extensive background working with European customers, has allowed Joao to gain extensive insight and experience with customer challenges and technology solutions. ​
Joao is a highly motivated, results driven technical leader. He joined Lenovo in 2014 with the Lenovo acquisition of the IBM System X business and bought with him a wealth of experience in not only Technical Sales, Solutions Architecture but also Sales.​
Joao is highly skilled in High Performance Computing, Artificial Intelligence, Software-defined datacentre technologies, Big Data, High Performance Data Analytics and Blockchain technologies.

Wesley Grisdale
Head of IT - Business Intelligence and Information Management
Woolworths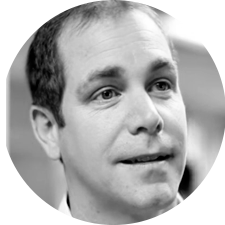 SeniorIT leader with 16 years experience in the industry. 11 years experience in retail working for the largest retailer in Australia, one of the largest retailers in Africa and over 5 years in the banking, finance and consulting industries, including 3 years at one of the largest banks in Europe. Responsible for running large IT teams and the delivery of large, strategic and complex IT programmes.

Arthur Panos
Director of ​Roaming & New Business
Bridge Alliance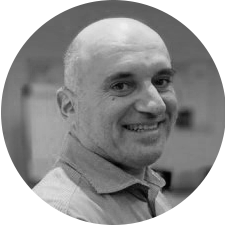 Arthur joined the Bridge Alliance based in Singapore in August of 2017 as Director of Roaming.   The Bridge alliance represents the telecom industry as well as various vertical  alliances and partnerships that cross borders and operate in multiple geographies.​​
There work applies to enterprises seeking to accelerate M2M/IoT deployments from  tracking devices in goods vehicles across a few countries and enables great mobility experiences to alliance customers domestically and while roaming.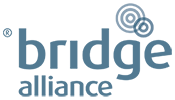 David Miller
Director, Data and Business Intelligence
Seven West Media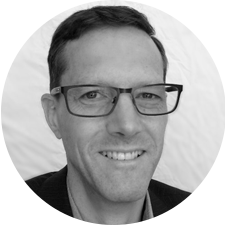 David originally did his degree in Computer Science at the University of Natal and since then has achieved success in a number of different countries (South Africa, UK, Australia) across a number of different industries (mining, utilities, telco), working in a number of different functions (IT, Marketing, Finance) and leading teams - small (5) and large (+150). His key work experience is listed below ​
GPRS Program at BT Cellnet that enabled the launch of the world's first commercial proposition for 2.5G and earned awards for the fastest implementation of a new billing system​​
Companion UK program which implemented an entire new IT stack for O2 helping to propel it to the leading telco in UK​
​Customer Profile Program at 3 that implemented a new Customer Data Warehouse​
​ECO Program at VHA that implemented a fully integrated, best-of-breed Business Intelligence ecosystem that provides Vodafone Australia with deep analytical insights that have helped drive actions to stem customer loss and start turning the company around from a loss-making position​
​Customer Network Experience Program at VHA that implemented a logical data warehouse by integrating an operational Big Data capability which is being used to drive operational improvements that enhance the customer experience as well as reduce cost
Andrew Carline
CIO
Cairns Regional Council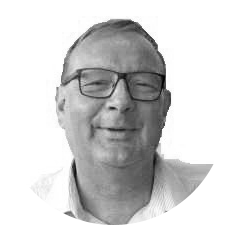 Andrew Carline is the CIO at Cairns Regional Council
He has driven trials of IOT technologies across a range of business functions at Council, and is passionate about using 'data as an asset', to drive informed business investments and decisions.

Prior to his time at Council he has run a successful consulting business across the AUNZ and Asia region.
He was CIO for Veda Advantage and Head of Application Support Services at Westpac.

He hold a degree in Systems Modelling from Hallam University (UK) and a Masters of Business Administration from the AGSM, University of NSW.
Want to apply or need help with a specific question?
Contact us or request a call-back to discuss:
Entry Requirements
Courses Available
Fees/FEE-HELP
Study Period Options
Online Study Model
Application Assistance
Enrolment Advisors are available to chat via phone at the following times:
Monday and Tuesday: 8am - 6pm (AEST)
Wednesday and Thursday: 8am - 7pm (AEST)
Friday: 8am - 5pm (AEST)
Speak to a Student Enrolment Advisor
Request a call-back from a Student Enrolment Advisor
Or call us on 1300 535 919