Online Graduate Diploma of Psychology (Bridging)
Qualify from a world-class university
100% online & part-time
Fast-track your career with flexible study you can balance around your life. Study one subject at a time and complete your degree in only 20 months part-time.
Unique curriculum
Aligned to the UN Sustainable Development Goals and current and emerging global challenges, this course offers a broad scope of subjects, including Environmental Psychology and Health, Wellbeing & Resilience.
50 years' experience
JCU has 50 years' experience in teaching and research in Psychology. You'll study and connect with industry leaders, specialists and experienced academics.
Program Highlights
Understand contemporary psychology disciplines.

Gain confidence using data and technology.

Develop a global perspective aligned with the UN Sustainable Development Goals.

Fast-track your career with 100% online study.

Be supported by a dedicated Student Success Advisor.

Begin the pathway towards becoming a registered psychologist.
DOWNLOAD COURSE GUIDE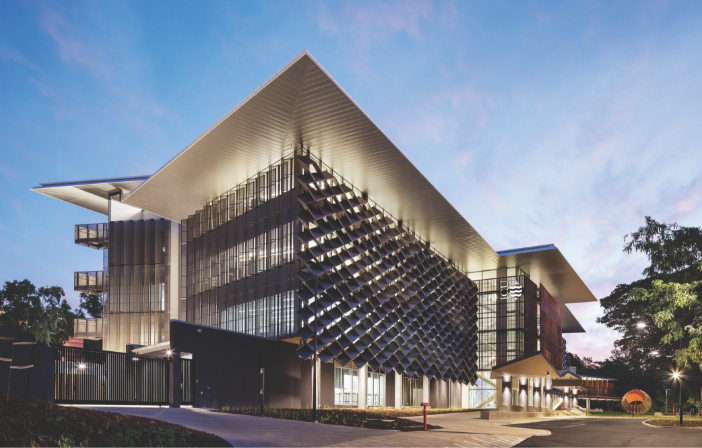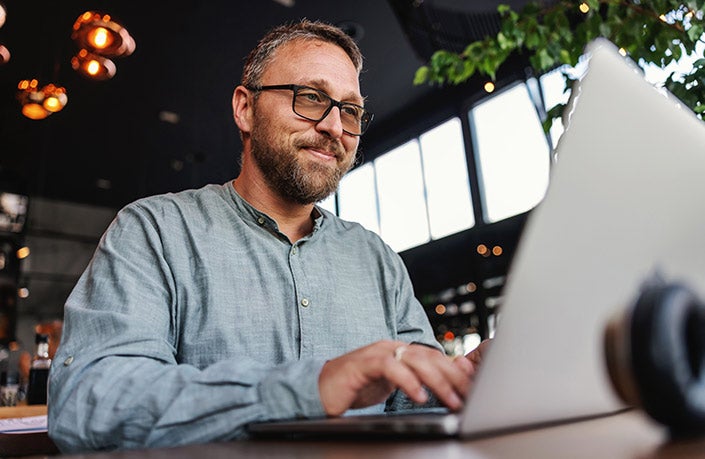 Pursue a career in psychology or apply new skills to your current role
Shifts in our world and a growing need to understand the human brain has created many opportunities in the field of psychology. Professionals with human-centred roles and aspiring registered psychologists have the opportunity to develop their skills and reach their career goals with JCU's 100% Online Graduate Diploma of Psychology (Bridging).
This qualification is a pathway to further study for those who want to change their career to become a psychologist. This may include career pathways such as general or clinical psychology, clinical neuropsychology, forensic psychology and organisational psychology. 
It is also for professionals in human-centred occupations who are focused on career growth and want the skills to help them achieve more in current and future roles. This may include teaching, human resources, marketing, counselling, social work, and consulting.
*This course is conditionally accredited by the Australian Psychology Accreditation Council (APAC)
Get your degree sooner - while you work
JCU Online delivers the online Graduate Diploma of Psychology (Bridging) through an accelerated learning model. Coursework is accessed 100% online, on any device.
Study one subject at a time, across a seven-week study period
We offer six study periods across the calendar year, each lasting seven weeks. During this time, you focus on a single subject for maximised learning outcomes. This approach means you can enrol in up to six subjects and complete your 10-subject Graduate Diploma of Psychology (Bridging) in just 20 months, ahead of most other university programs.
Built-in convenience for busy professionals
Our online course structure delivers flexibility for busy, working professionals. The option of starting at any of the six enrolment intakes throughout the year offers ultimate convenience. What's more, you can maintain work, family and other commitments without the hassle of a fixed timetable.
Pathway to becoming a Registered Psychologist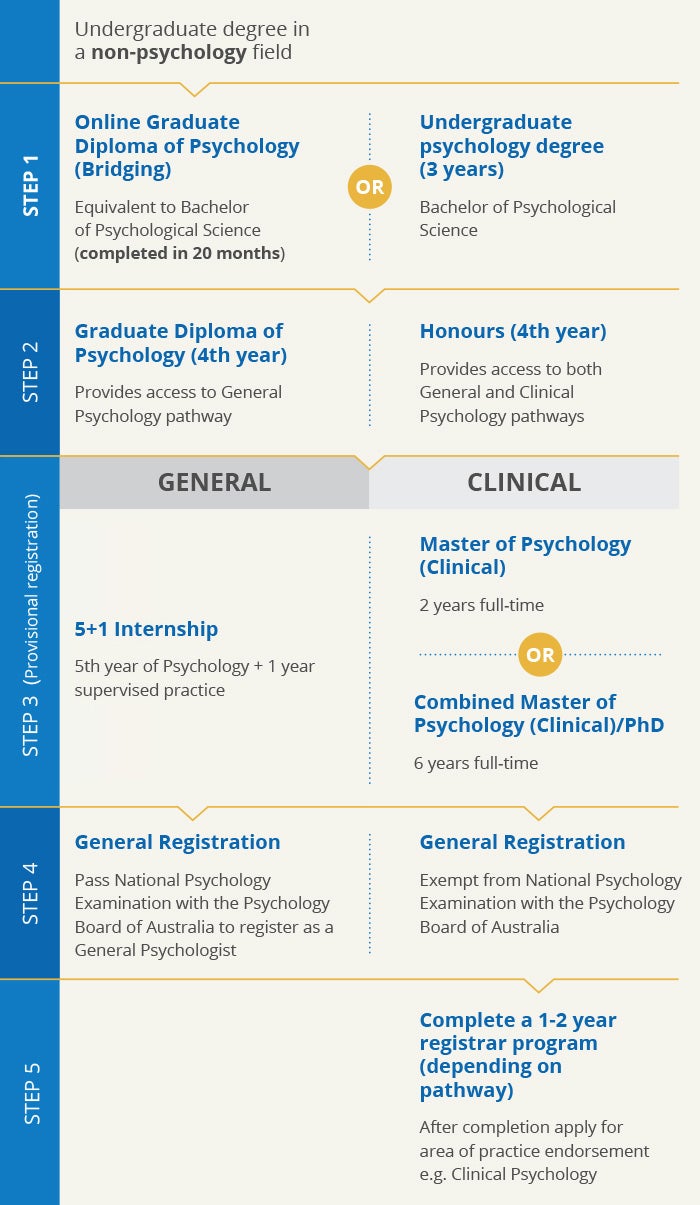 Smart, customised online learning
Our online courses are designed with you in mind. The interactive online learning environment houses coursework, assessment and resources, which have been designed by academics and digital experts to provide an effective learning platform.
Collaborate with Tutors and Peers
Manage your workload
Download the App
Collaborate with Tutors and Peers
Blackboard Collaborate is your virtual classroom, bringing together students from around the world in one online space.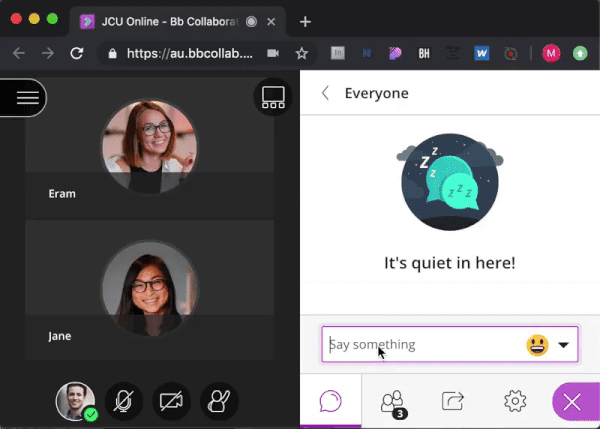 All subject content is broken down into digestible weekly content, so you know how to focus your time each week.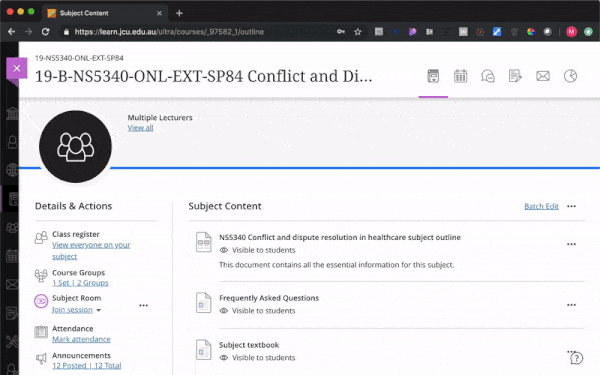 Access your course materials easily via your mobile device with the Blackboard App.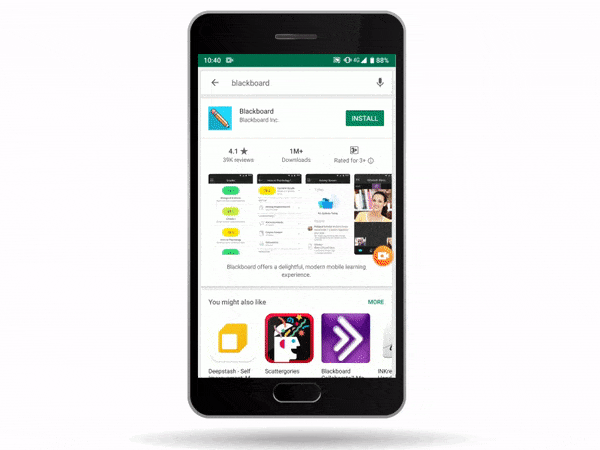 Nested Qualifications - Early Entry and Exit Options
As you study your Graduate Diploma of Psychology (Bridging), you will gain your Graduate Certificate of Psychology. If you need to finish your study early, you may still qualify for a Graduate Certificate of Psychology. Get in touch with an Enrolment Advisor to find out more.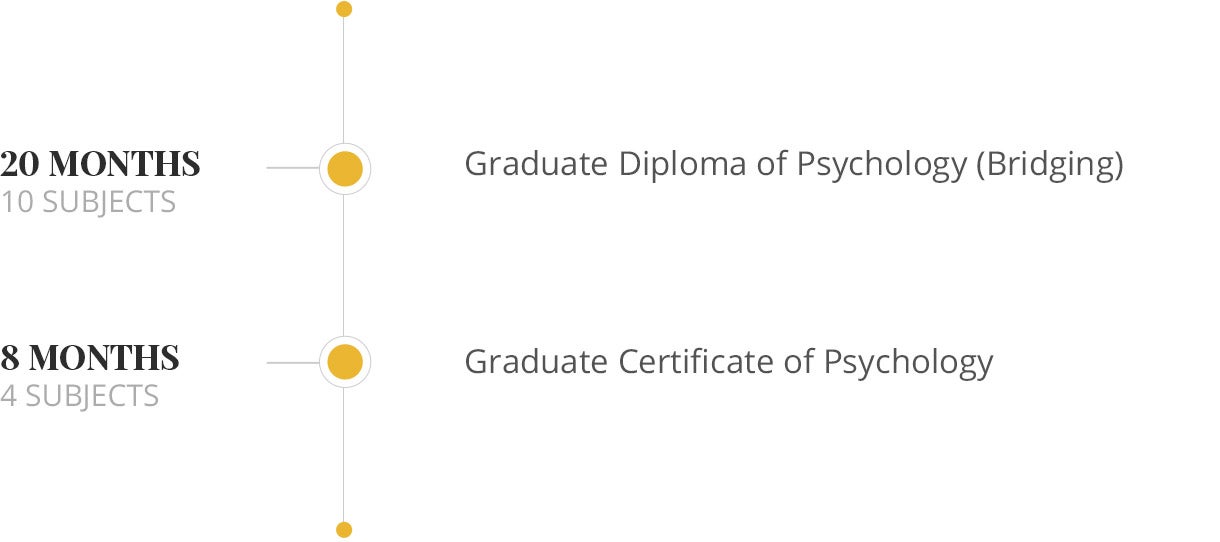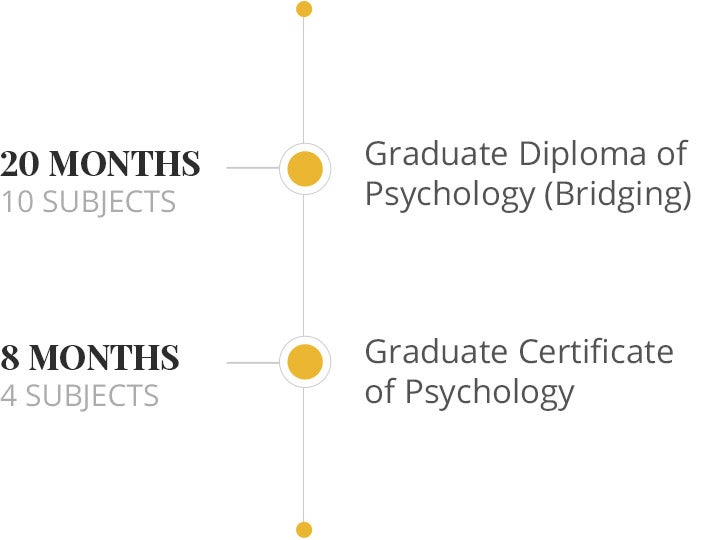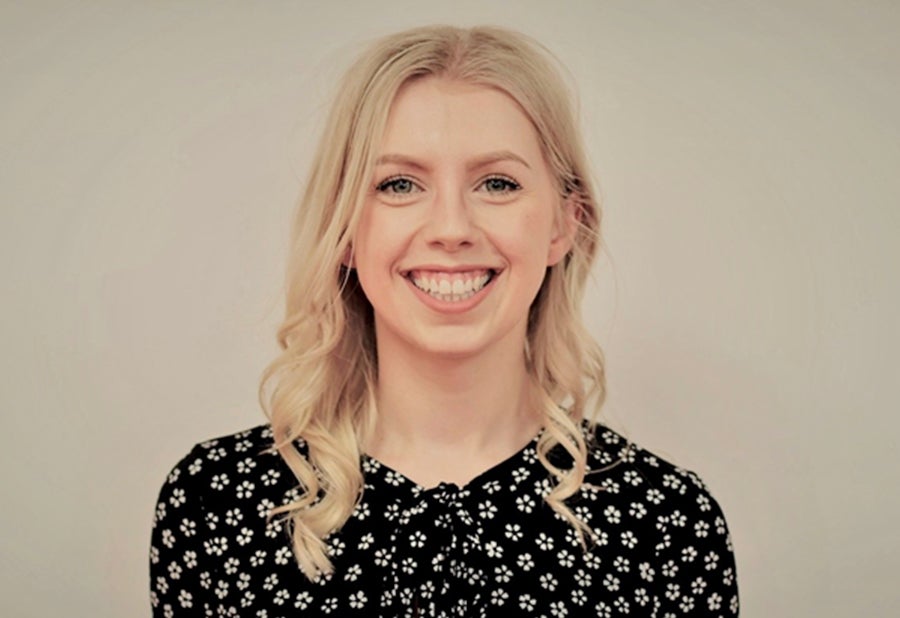 Personalised support for your success
JCU Online's Graduate Diploma of Psychology (Bridging) has been designed to provide the best possible learning experience for students. You'll have access to one-on-one support from a dedicated Success Advisor. They will be there from commencement right throughout your studies, keeping you motivated and on track to achieve your goals.
To help you learn more effectively and efficiently, you'll also have access to live interactive sessions with your tutors and classmates – wherever you are.
JCU's innovative and interactive learning environment, with video, audio, discussion boards, chat forums and practical authentic assessments, is smart, effective online learning.
Ready to get started?
Download a course guide
For more detailed and up-to-date information about your degree, including:
Information about the course
Course duration
Fees
Course descriptions
What to expect from the course
Download course guide
Speak with an Enrolment Advisor
Investing in the right course for you is important to us and we're here to help. Simply request a call back and will assist you with:
Entry requirements
Choosing right course
How to apply and enrol
How online study works
Course duration and fees
Enquire Now