Meet our Nursing Academics
Course Coordinator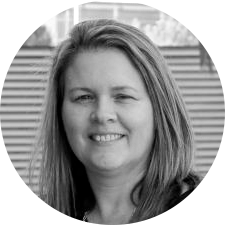 Dr Narelle Biedermann is currently a Senior Lecturer in the College of Healthcare Sciences at James Cook University. As part of her role, she is the Course Coordinator for the Master of Nursing (JCU Online) and Academic Lead: Blended Learning. She has previously held an appointment as Director of Research at James Cook University, Clinical Coordinator at Federation University, as well as serving in the Royal Australian Army Nursing Corps and Royal Australian Army Medical Corps. She was also an analyst for the Centre for Army Lessons, where her role was to explore the human experience of contemporary military operations, and document and disseminate an analysis of these experiences to wider Army.
She has authored several publications on her findings from her PhD, as well as presented the stories of the Royal Australian Army Nursing Corps in Vietnam to Australian and international audiences.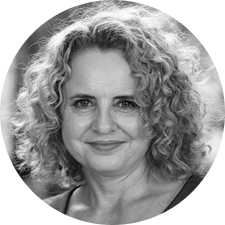 Professor Birks is the Head of Nursing, Midwifery and Nutrition at James Cook University. Her professional goal is to enhance the quality and experience of tertiary education for students and educators through leadership, research and innovation Professor Birks' publications include seven textbooks, along with around 100 peer reviewed publications and book chapters.

Professor Birks has extensive experience and expertise in educational administration, teaching and curriculum design and development in local, international, military and civilian environments. She is active on numerous expert advisory panels and is also a recipient of the Australian Defence Medal.
Associate Professor Cate Nagle
Cate Nagle has a co-joint appointment as the Professor of Nursing and Midwifery at James Cook University and the Townsville Hospital and Health Service. She is the university's Director of the Centre for Nursing and Midwifery Research and the Academic Lead (Research) for Nursing, Midwifery and Nutrition.

Cate is committed to transforming the quality and safety of care through education and research. Currently Cate is co- leading the Nursing and Midwifery Board of Australia's Development of Midwife Standards for practice in Australia. She has contributed to policy development for midwifery and maternity services at both state and federal government levels.
John Smithson has 10 years' academic experience teaching pharmacy and nursing undergraduate and postgraduate students.  He is an accredited pharmacist and registered nurse with extensive experience in both the public remote and regional hospitals and private community and consultant pharmacy sectors.
His professional academic interests include exploring institutional systems and processes to improve teaching and learning quality, using novel teaching methods to improve job readiness of undergraduate students, improving prescribing quality and reliance on evidence-based practice and evaluation and predictors of long term impact of foreign aid programs to countries around the pacific-rim.  
Want to apply or need help with a specific question?
Contact us or request a call-back to discuss:
Entry Requirements
Courses Available
Fees/FEE-HELP
Study Period Options
Online Study Model
Application Assistance
Enrolment Advisors are available to chat via phone at the following times:
Monday and Tuesday: 8am - 6pm (AEST)
Wednesday and Thursday: 8am - 7pm (AEST)
Friday: 8am - 5pm (AEST)
Speak to a Student Enrolment Advisor
Request a call-back from a Student Enrolment Advisor
Or call us on 1300 535 919