Meet our Nursing Academics
James Cook University is one of Australia's top 10 nurse educators.
Through our online postgraduate nursing degrees, you'll connect with the country's foremost practising and research nursing academics and teaching staff. Our academics will empower you to improve health outcomes, enrich your nursing practice and equip yourself with the skills to take your career to the next level.
Dr Narelle Biedermann
Course Coordinator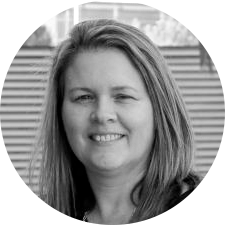 Dr Narelle Biedermann is currently a Senior Lecturer in the College of Healthcare Sciences at James Cook University. As part of her role, she is the Course Coordinator for the Master of Nursing (JCU Online) and Academic Lead: Blended Learning. She has previously held an appointment as Director of Research at James Cook University, Clinical Coordinator at Federation University, as well as serving in the Royal Australian Army Nursing Corps and Royal Australian Army Medical Corps. She was also an analyst for the Centre for Army Lessons, where her role was to explore the human experience of contemporary military operations, and document and disseminate an analysis of these experiences to wider Army.
She has authored several publications on her findings from her PhD, as well as presented the stories of the Royal Australian Army Nursing Corps in Vietnam to Australian and international audiences.
Professor Melanie Birks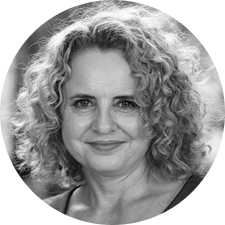 Professor Birks is the Head of Nursing, Midwifery and Nutrition at James Cook University. Her professional goal is to enhance the quality and experience of tertiary education for students and educators through leadership, research and innovation Professor Birks' publications include seven textbooks, along with around 100 peer reviewed publications and book chapters.

Professor Birks has extensive experience and expertise in educational administration, teaching and curriculum design and development in local, international, military and civilian environments. She is active on numerous expert advisory panels and is also a recipient of the Australian Defence Medal.
Associate Professor Cate Nagle
Cate Nagle has a co-joint appointment as the Professor of Nursing and Midwifery at James Cook University and the Townsville Hospital and Health Service. She is the university's Director of the Centre for Nursing and Midwifery Research and the Academic Lead (Research) for Nursing, Midwifery and Nutrition.

Cate is committed to transforming the quality and safety of care through education and research. Currently Cate is co- leading the Nursing and Midwifery Board of Australia's Development of Midwife Standards for practice in Australia. She has contributed to policy development for midwifery and maternity services at both state and federal government levels.
Ready to get started?
Download a course guide
For more detailed and up-to-date information about your degree, including:
Information about the course
Course duration
Fees
Course descriptions
What to expect from the course
Download course guide
Speak with an Enrolment Advisor
Investing in the right course for you is important to us and we're here to help. Simply request a call back and will assist you with:
Entry requirements
Choosing right course
How to apply and enrol
How online study works
Course duration and fees
Enquire Now