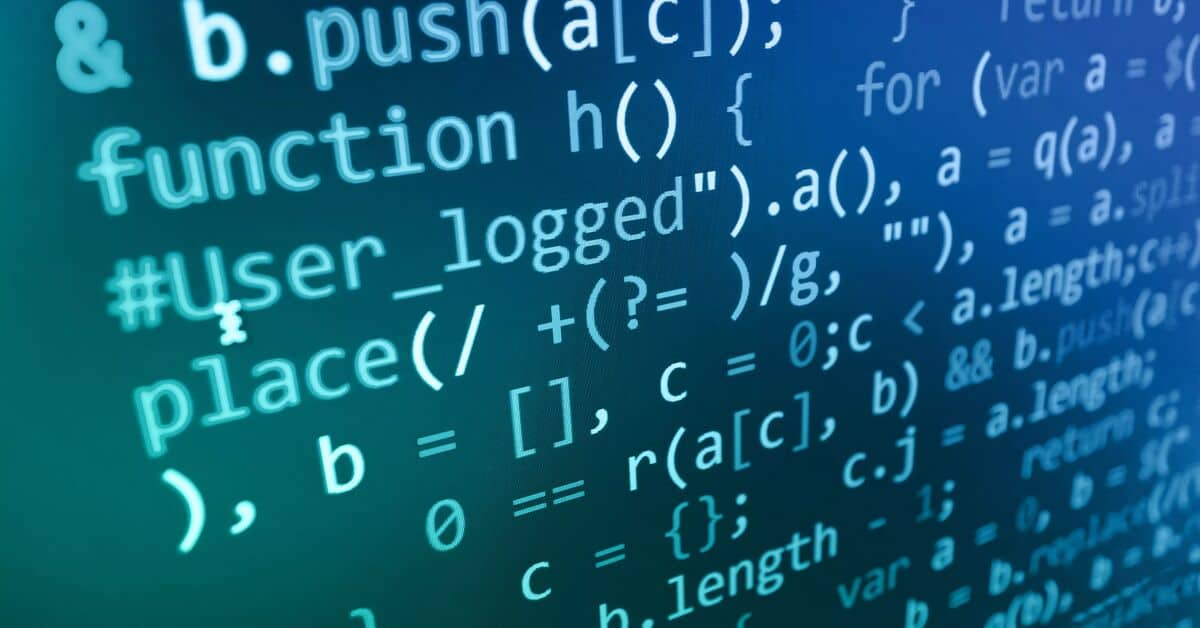 Dating back to the '80s, Python has long been one of the world's most popular programming languages. And if you're a data scientist or looking to become one, being proficient in Python is a vital skill to have in your toolkit.
So how long does it take to learn Python? What makes it so popular? And where can you learn Python in Australia?
 
Can I learn Python on my own?
Yes, there are plenty of step-by-step YouTube videos, articles and forums that will help get you started. But if you want to gain the kind of expertise you need for a career in data science, learning on your own will only get you so far. That's why JCU Online's Master of Data Science includes Python in several subjects. 
With JCU Online, you'll learn not just Python but all the skills you need to become a qualified and highly employable data scientist.

Is it useful to learn Python?
Python is a high-level computer programming language that is used by a range of programmers, whether you're a complete beginner, a student, a data scientist or an engineer. With Python you can:
Write a variety of programs
Use it for data analysis
Build a website
Create charts, graphs and histograms
Use it for scripting or automation
Create puzzle games
 
How long does it take to learn Python for beginners?
If you're wondering if you can learn Python without any programming experience, wonder no more — it's easy for non-programmers and programmers who have used other languages.
It can take around two to six months to learn the basics of Python. This timeframe will likely vary depending on how much time you have available, what your goals are and your level of experience with coding. However, if you are looking to develop more advanced skills, you will need to dedicate more time to learning Python.
JCU Online's Master of Data Science can be completed in as little as two years. This covers not just skills in Python, but other programming languages and softwares like SAS, r, MySQL and more. This means that at the end of your two year degree, you will have a broad skillset that you can apply in a number of future roles.
 
Is learning Python hard?
Python is a high-level programming language and because of this is considered to be one of the easiest to learn.
While its simplicity makes it appealing to a range of users, the most skilled professionals employ Python for complex of tasks.
Stockspot lead backend engineer Hao Chun Chang explains: "We use Python and the big Python framework called Django. We have this huge amount of data coming through every day. So we also do data analysis. We're using Python to transform data, convert data, validate the data and to extract the useful information and the meaningful information from the data we have to support the business."
 

Why you should learn Python
Intuitive — Because it uses simple syntax, Python is easier to read than other languages. 
Accessible — Python is open source so is free to use, which is especially handy for students and beginners.
Fast — Python is easy to learn and fast. It's faster than a lot of other modern languages these days because it doesn't need to compile. This means you can get programming straight away.
Versatile — Python can be used in a lot of different environments — web applications, desktop applications, mobile and especially in data science.
Efficient — There's a huge library to support data science and to do data processing, data analysing and artificial intelligence. as well.
 
Why learn Python for data science?
Python is a hugely popular language for data scientists around the world. KDNuggets is a leading data science website, and in a 2018 KDNuggets poll, Python was ahead of R as data scientists' most-used tool.
Hao agrees. "At Stockspot, we can't do anything without Python," he says. "Everything at the back end on the technical side, it's all around Python and the Python-related library and framework. So it really helps us to quickly process all the data we have."
 
Who else uses Python?
Last year, Python bumped Java off the top spot in the TIOBE index, which measures the popularity of programming languages. And it's still the world's most popular language according to the September 2022 index.
If you use Python, you'll be in good company:
Instagram engineers deploy Python's Django web framework.
Google programmers have used Python since the search engine began.
Uber engineers also write in Python.
Python was used to build the Spotify app.
Netflix programmers also couldn't live without Python's libraries and extensive developer community.
 
Do I need to be good at maths to learn Python?
While certain types of programming do require advanced maths skills, with Python, very little mathematical ability is needed. 
While learning Python is often one of the first steps required for those looking to become a data scientist, it's also not the only skill you'll need to thrive in this role. 
 
Don't forget soft skills
It's important to understand what employers want from data scientists. 
So, what does that mean? Learning to collaborate with your colleagues, researching and understanding the purpose of what it is we're building and why we're building it and how it helps our end client.
Learning Python as part of a university degree will enable you to collaborate, take on feedback and polish those valuable communication skills. Sure, a quick course or some self-taught study will get you coding with Python. But extra support in a university environment will strengthen your skills and confidence and help you develop the proficiency that employers are looking for.
How do you get a job in data science? Learning Python, undertaking postgraduate study and developing those soft skills is a very strong start.
Study data science with JCU Online
Data science is one of the globe's fastest-growing sectors, and data science professionals are in high demand. Data scientists are needed in manufacturing, healthcare, finance and a range of other professional and scientific industries.
Data science salaries are also attractive. According to Seek, the average data science salary in Australia sits at around $115,000 to $135,000 a year. Lead data scientists can earn closer to $200,000, while top top-level data scientists can command around $220,000 a year.
JCU Online's data scientist graduate programs will be your start in this exciting profession.  You will also have the flexibility to choose the qualification that suits your goals, with the opportunity to work your way up to a Master of Data Science by completing shorter programs first. Start small with a graduate certificate, specialise with a Graduate Diploma of Data Science (Internet of Things) or even extend your studies with a Master of Data Science (Professional).
Designed with help from industry leaders, you'll graduate from the Master of Data Science with:
Improved programming skills in Python and R, plus cloud platforms such as AWS and data visualisation tool Tableau.
SAS Certification, which is recognised globally.
A deep understanding of data in the real world and in-depth theoretical knowledge to set you apart from other data scientists.
To gain entry, all you will need is a bachelor's degree or five years of relevant work experience in an IT or data-related industry. You'll quickly learn how to improve your programming skills and be given an understanding of the fundamentals of Python programming and the development of computer programming languages as a whole.
There'll be plenty of opportunities for becoming proficient in planning, prototyping, testing and debugging software that you'll create in Python. You'll also use Python for data visualisation and data analysis. You'll then finish the program knowing how to apply Python libraries and develop best-practice coding techniques.
The JCU Online learning environment is cutting edge, with plenty of support from student advisors and tutors. The learning experience is interactive, with an abundance of videos, forums and exercises to help connect you with the subjects. You'll also connect and collaborate with academics and other students.
 
Start your data science studies today
Whether you're switching careers or looking to climb further up the data science ladder, the JCU Online Master of Data Science program will get you there.
The JCU Online Master of Data Science has been designed by industry experts to give you the fundamental skills and hands-on learning you need to succeed. 
Speak to a student enrolment advisor to get started today.
Get in touch with our Enrolment team on 1300 535 919