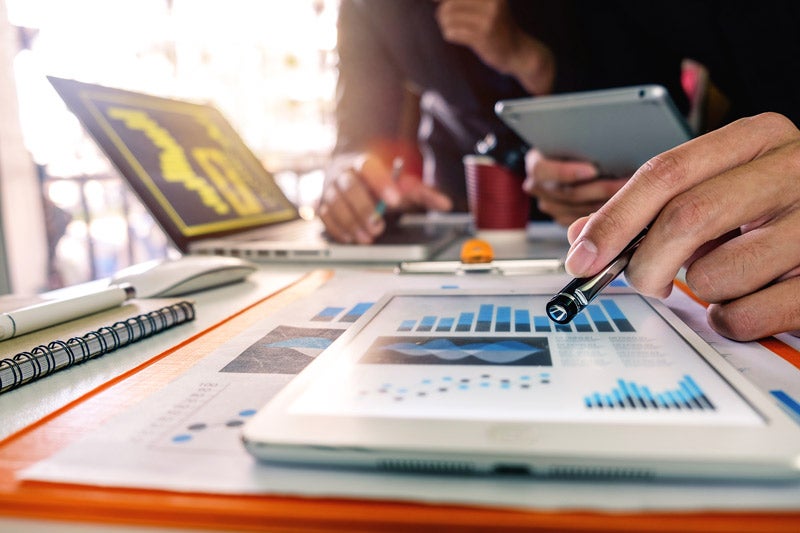 Most businesses need big data. But, more importantly, what they need is people with the ability to convert their existing data into business intelligence and better decisions that give them a competitive advantage.
Why is data important for businesses?
"Business professionals must use data to make high-level decisions and inform strategies and goals that will sustain and make their businesses grow," says Associate Professor Josephine Pryce, Course Coordinator of JCU Online's MBA Global.
"Data and analytics can also be used to improve customer service and cut costs."
Once seen as a privilege of multinationals with large in-house technology teams, large amounts of data are now available to all businesses. With the right skills, that data can be used to:
• personalise the customer journey
• build better relationships
• make your website more effective
• enhance employee experience
• understand business processes and performance
• solve problems faster reduce expenses; and
• increase revenues.
"Research is telling us that data-driven skills and technologies are the way of the future for business professionals," says Associate Professor Pryce.
"The growing number of occupations relating to data analytics is testimony to the growing value and importance of data-driven decision making to drive and maximise business growth."
Professionals of all kinds need to be able to understand data
"Data literacy is paramount to driving success for businesses and making impacts that resonate internally and externally," says Associate Professor Pryce.
"Whether business professionals collect the data themselves or pay for data collected by others, ultimately, data is the new language and currency of the business world."
You don't need to be an expert in data science, machine learning or artificial intelligence to be able to utilise business analytics. It's part of a trend that Harvard Business Review calls democratising data science, allowing professionals of all kinds to play a role in data management.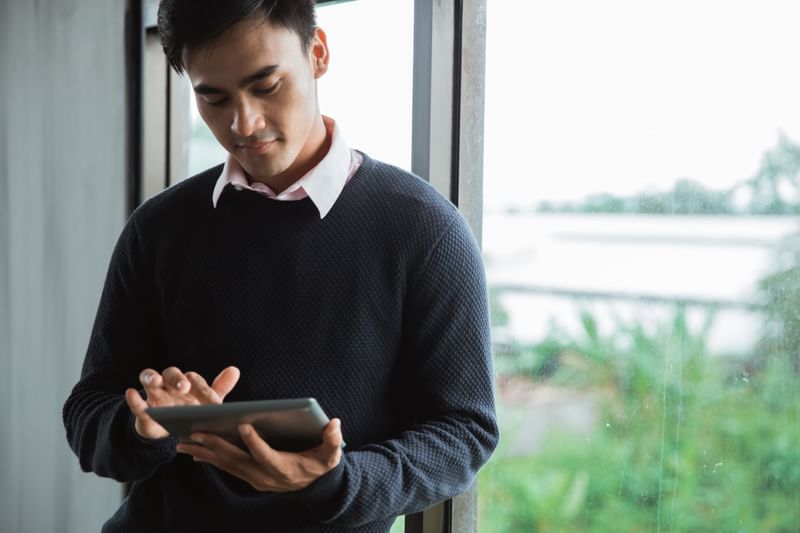 Here are three ways professionals can use data analytics to enhance business outcomes
1. Implementing data-driven marketing campaigns
Deepening the understanding of customer behaviour is where Associate Professor Pryce sees the power of data-driven marketing.
"Data and its analytics can be used to garner customers' or clients' expectations and preferences," says Associate Professor Pryce.
From there, businesses can, "improve marketing content and sharing of information in ways that engage the customer or clients and improve their experience at every possible touchpoint."
Marketing Strategy, Analytics and Development is a subject in JCU's online MBA Global which emphasises the importance of using marketing data to make informed decisions about introducing, innovating or removing market offerings.
"Grounded in sound theoretical knowledge, this subject introduces professionals to different types of marketing data and presents opportunities to use reporting tools to manage and leverage data to provide better business outcomes."
An example of this strategy is Australia's biggest telco. Data is quite literally the core business of Telstra. In addition to supplying data, Telstra uses data insights from customers' devices and Telstra's apps for data-driven marketing.
When the iPhone 12 was launched, Telstra made data-driven marketing decisions to promote the new product's 5G capabilities only where 5G was available. In other parts of the country, the marketers promoted other aspects of Apple's latest handset.
Telstra's executive director of digital Jenni Barnett reveals that data is also used to tailor the customer experience, from wider demographics right down to the individual.
"If we know customers have a complaint in progress, we aren't going to offer them another product," says Barnett.
2. Using data for Diversity and Inclusion strategies
When the Human Rights Commission looked into the cultural makeup of Australia's CEOs they found a 'dismal' lack of diversity. To put that in numbers, only 10 out of 372 CEOs and senior executives had a non-European background, and one was Indigenous.
Kanarys is an American business that is using data to improve diversity, equity and inclusion (DEI) in the workplace.
With their proprietary software, Kanarys anonymously surveys the employees of their clients on their experience in the business. This provides actionable insights that lead to DEI improvement strategies tailored for the business.
The largest data-driven DEI platform in the US, Kanarys also tracks cultural change and progress within individual businesses. Co-founder Star Carter embarked on data-driven DEI after experiencing discrimination in her career in corporate law.
"Because diversity and inclusion can be an emotionally charged topic, it made a lot of sense to use technology, data, and analytics in the centre of those discussions," says Carter.
While Kanarys offers a solution that focuses on employee diversity, businesses can develop their own data-driven solutions for a variety of diversity and inclusion strategies. Just like data-driven marketing, it's about a better understanding of the end user.
"Data analytics can inform what information is presented on the business' webpage and the structure of the webpage," says Professor Pryce.
"It can assist decisions about blog or social media posts, an advertisement, videos, or FAQs sections."
3. Using data to reimagine the workplace
The COVID-19 pandemic demonstrated that working from home was not only possible, but more productive. It also showed us that out-of-sight was not out-of-mind – bosses were keen to track every digital thing that workers do in real-time.
There's a better way to use data to reimagine the workplace.
Collaboration tools like Microsoft teams and Slack are using data to provide productivity information about users to themselves, while aggregate data about teams and workforce patterns is delivered to executives.
The user can see how much time they're spending in meetings and who they are collaborating with the most. Meanwhile, managers can see workforce trends and use them to make business decisions that can be measured for success.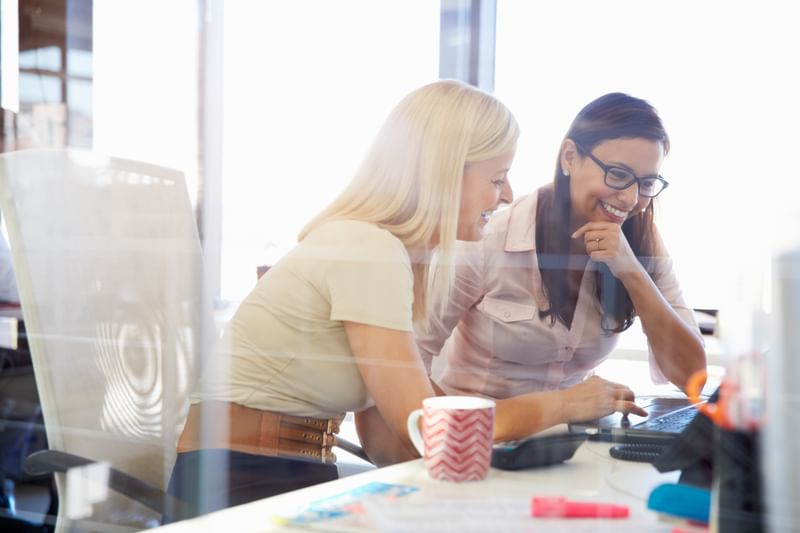 Business professionals also need to understand the ethics of data privacy
A quick search of online job boards for the word 'data' reveals a wide variety of roles in areas as diverse as accounting, logistics, healthcare, marketing and management.
Data has the potential to play a powerful role in all business operations. Of course, with great power comes great responsibility and accountability.
"Data privacy is emerging as one of the biggest risks for using data. Organisations are at times handling personal information relating to customers and clients – and perhaps that information is also sensitive," says Associate Professor Pryce.
"Addressing potential breaches of data security and taking measures for data privacy are areas in which contemporary business professionals need to be savvy."
Being able to leverage data can give you and your company a competitive advantage
A recent survey revealed that over a third of Australian business leaders are not using data for critical business decisions. In fact, less than half are confident in the accuracy, currency, accessibility and completeness of their big data analytics.
Meanwhile, data-driven companies like the luxury goods retailer Cettire are rapidly converting datasets into dollars. Grateful shareholders have seen their investment rise over 350 per cent since Cettire floated on the ASX last December, and founder Dean Mintz is on his way to the young rich list.
Cettire is an e-commerce business built on technology that connects suppliers inventory systems with the customer fulfilment cycle. Business analytics are processed at every step of the customer's and inventory's life cycles – data which is used throughout the business to make critical decisions.
Leaving data to data analysts is the modern equivalent to leaving the financials to accountants. To be successful in business today, decision makers need the ability to analyse, understand and make data-driven decisions.
Become a leader who can make data-driven decisions with JCU Online
"Having the knowledge and expertise within the business is paramount to ensuring that the right data is used to make data-driven decisions and to minimise or eliminate the challenges and risks associated with the management of data," says Associate Professor Pryce.
"Data analytics and modelling are and will continue to be integral and become critical for providing accurate insights and informing business strategies."
"Come and do the MBA Global because in this course, you will learn how to better leverage data and unleash its power in ways that benefit your business."
Gain the data analysis skills you need to thrive in the world of business with JCU's online MBA Global.
Get in touch with our Enrolment team on 1300 535 919