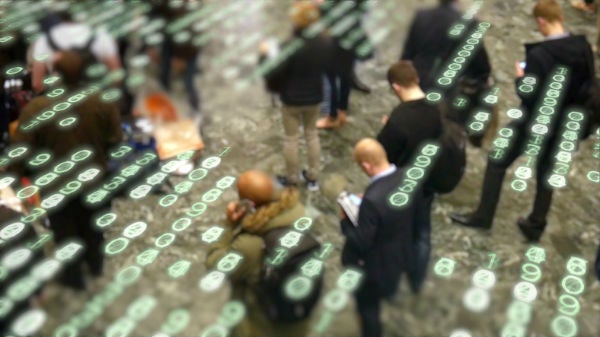 The constant evolution of technology has meant data and information is being generated at a rate unlike ever before, and it's only on the rise. 
According to research from Data61 in 2016, the world creates an additional 2.5 quintillion bytes of data each year, and 90 per cent of all data in existence at the time was created in the two years prior to the study.
So what does this mean for businesses, and the professionals who help them tick? The short answer is that the demand for people skilled in analysing, interpreting and using this data is already high, and is set to grow exponentially over the coming years. These new roles cover all aspect from strategy, operations to governance. The current and future demand will require more data scientists, data engineers, data strategists and Chief Data Officers.
The data on data (science)
What better way to discuss the growth of data generation and subsequent workplace demand than with some sound statistics?
Although it's relatively early days, LinkedIn has already reported that the most in-demand skill employers are looking for in job advertisements is statistical analysis and data mining. In 2016, Glassdoor named "data scientist" as the best job in terms of salary, job satisfaction and number of job openings.
You've also got research coming from a 2018 report by Deloitte Access Economics that says a staggering 76 per cent of businesses have grand plans to increase their spend on analytic capabilities over the next two years. They've also forecast that between 2021-22, professionals in the data science field with a postgraduate degree will be earning an average of $130,176 p.a.
What does all this mean for you?
It's the perfect time to get ahead of the curve and position yourself with the skills you'll need to fill these emerging gaps in data science and analysis. This isn't just for people who are standing at the very beginning of their careers, deciding which pathway to take through their studies. Professionals already in the workforce can take advantage of this trend in data science, perhaps even more so than their fresh-faced counterparts.
That's because this field really works well for those who are already established, particularly if they're willing to put the time and effort into upskilling. Postgraduate courses, such as a Master of Data Science, can take your existing analytical and critical thinking prowess to the next level, and fine-tune skills to help you make a significant impact in the emerging data science professional field.
Even more advantageous is the ability to complete your Master of Data Science online, as is offered by James Cook University. This makes it possible for you to get ahead in your career, without impacting your current professional foothold by having to put anything on hold. Get in touch with our Enrolment team on 1300 535 919.