Graduate Certificate of Business Administration Global online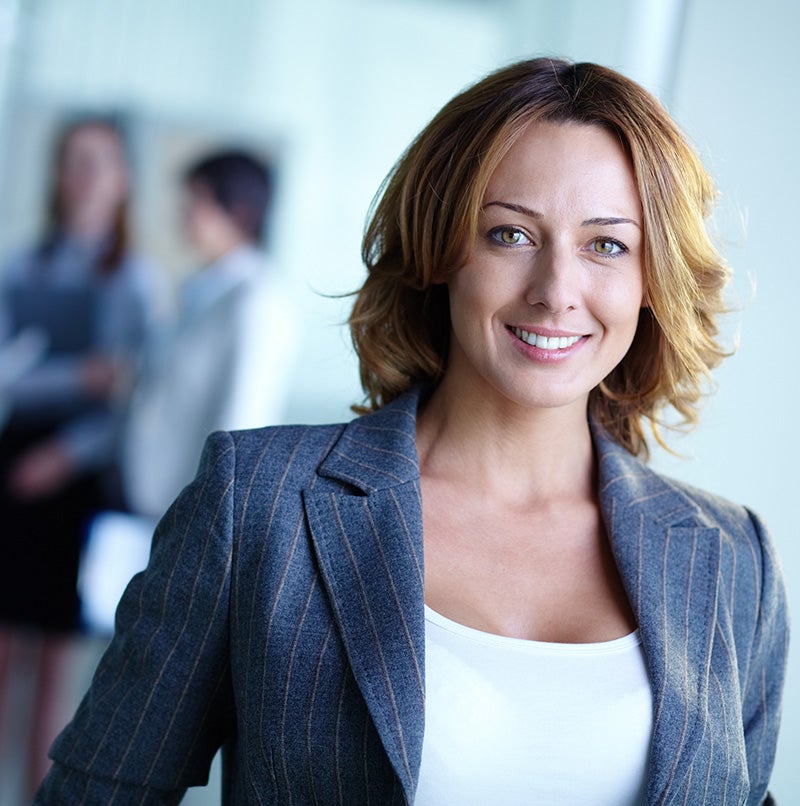 Entry requirements
Completion of a Bachelor degree in a cognate discipline and two (2) years' business experience; or
Completion of an Honours degree or postgraduate studies in any discipline and two (2) years' business experience; or
Four (4) years' business experience in a managerial role* to the satisfaction of the Course Coordinator; or
Other qualifications or practical experience recognised by the Dean, College of Business Law and Governance as equivalent to the above.
Applicants of non-English speaking backgrounds must meet the English language proficiency requirements of Band 2 – Schedule II of the JCU Admissions Policy.
* Applicants must have a minimum of four years full-time equivalent professional work experience in a management, leadership or supervisory level in a business environment or be eligible for a member grade status of a relevant professional organisation. Students will have demonstrable effective management experience relating to organisational behaviour, business, strategy, marketing, economics, communication and people management, supported by a detailed CV and proof of work experience (e.g. a letter from an employer detailing the position and job description).
Not sure if you meet these entry criteria? Our Enrolment Advisors can assist you.
Recognition of Prior Learning (RPL)
The duration of your course is dependent on your previous education levels and your work. This could reduce the number of subjects you study to gain your Graduate Certificate. Call our Enrolment team to discuss your options.
To complete the online Graduate Certificate of Business Administration Global, you will study four subjects. These subjects also form part of the MBA Global, should you choose to continue towards a Master's degree.
Each subject runs for seven weeks, in addition to an orientation week, with six enrolment periods per year.
Want more details about these subjects? Find out more from our course guide.
Enjoy a global, capstone experience
If you decide to continue onto the Graduate Diploma or Master's degree, you can choose to participate in a week-long Integrated Global Capstone Project at JCU's Singapore campus, Orpheus Island or the Daintree Rainforest near Cairns, Australia.
This final capstone subject will also be available in an online format for those who are unable to travel.
The Graduate Certificate of Business Administration Global is a 'nested qualification' within the Master of Business Administration (MBA) Global. It forms part of the 12-subject MBA Global, along with the Graduate Diploma qualification level.
Upon completion of the Graduate Certificate, you can either exit the course or continue your studies towards the Graduate Diploma of Business Administration Global, or towards the MBA Global.
Graduate Certificate of Business Administration Global
Graduate Diploma of Business Administration Global
Master of Business Administration Global
Our courses are delivered 100% online, on any device. Maintain work, family and other commitments without the hassle of a fixed timetable.
We offer six study periods across the calendar year. This means you can enrol in up to six subjects and complete your online Graduate Certificate in less time. This innovative online structure lets you focus on a single subject at a time and complete your postgraduate qualification ahead of most other university programs.
The opportunity to connect with academics and fellow students – regardless of location – means you'll build a professional network without having to leave your home or office.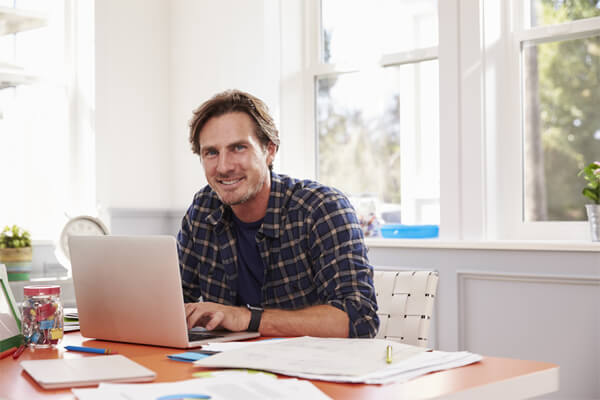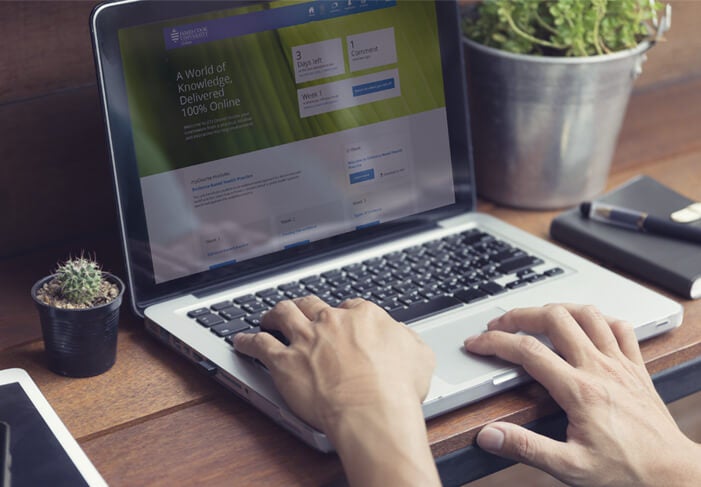 Customised course delivery
At JCU, we're proud to deliver online courses tailored to the needs of part-time students. Led by a dedicated learning design team, all course materials are developed with the online student in mind.
Each subject is built within LearnJCU, an interactive online environment where you can actively engage with coursework, assessment and resources.
Dedicated support for your success
We strive to create an environment that enables you to succeed. By limiting class sizes to just 25 students, our tutors have enough time to provide you with their full attention and support.
In addition to the academic support provided by your subject coordinator and tutors, you will receive individualised support from a Student Success Advisor. Your Student Success Advisor can assist with non-academic advice, whether that's finding the right resources or keeping you motivated throughout your course.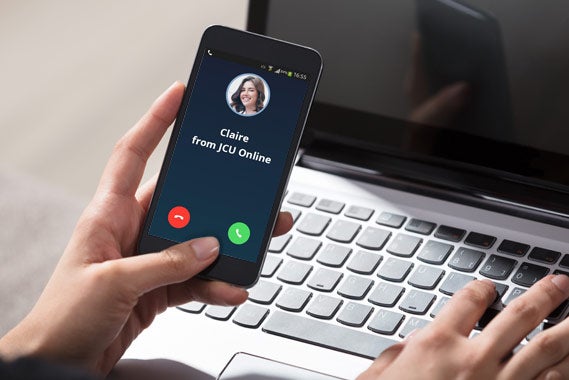 Want to apply or need help with a specific question?
Contact us or request a call-back to discuss:
Entry Requirements
Courses Available
Fees/FEE-HELP
Study Period Options
Online Study Model
Application Assistance
Enrolment Advisors are available to chat via phone at the following times:
Monday and Tuesday: 8am - 6pm (AEST)
Wednesday and Thursday: 8am - 7pm (AEST)
Friday: 8am - 5pm (AEST)
Speak to a Student Enrolment Advisor
Request a call-back from a Student Enrolment Advisor
Or call us on 1300 535 919