Online Learning Experience
The JCU Online learning environment enables you to connect, interact and collaborate with your classmates, tutors and academics like never before. It offers access to the same resources you would have on-campus, all via an interactive learning environment.
Some of the collaborative learning tools that you will use include:
Live video conferencing, podcasts and webinars through Collaborate Ultra
Discussion boards to post questions and comments to other students and tutors
Interactive quizzes to test your knowledge of the weekly content
Reflective journals and screencast tutorials
Engaging animations and video content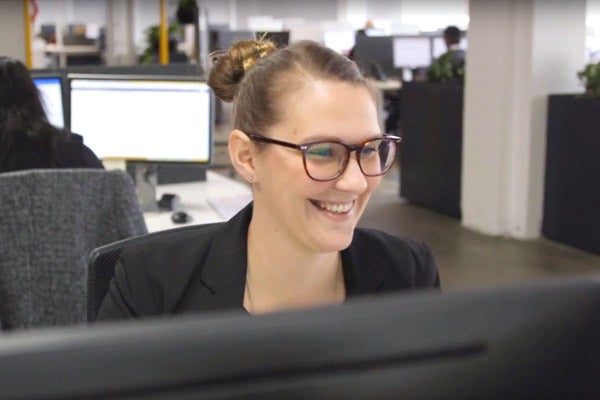 With the continued support of your Student Success Advisor, the online learning experience is seamless and extremely rewarding.
As an enrolled student during orientation week, you will be invited to attend a walkthrough of the learning environment, to learn more about its functionality and what to expect.
The Success Advisors will also provide non-academic advice and information throughout the entire student journey through a number of tutorials, to ensure that you reach your study goals and succeed as an online postgraduate student.
Want to apply or need help with a specific question?
Contact us or request a call-back to discuss:
Entry Requirements
Courses Available
Fees/FEE-HELP
Study Period Options
Online Study Model
Application Assistance
Enrolment Advisors are available to chat via phone at the following times:
Monday and Tuesday: 8am - 6pm (AEST)
Wednesday and Thursday: 8am - 7pm (AEST)
Friday: 8am - 5pm (AEST)
Speak to a Student Enrolment Advisor
Request a call-back from a Student Enrolment Advisor
Or call us on 1300 535 919