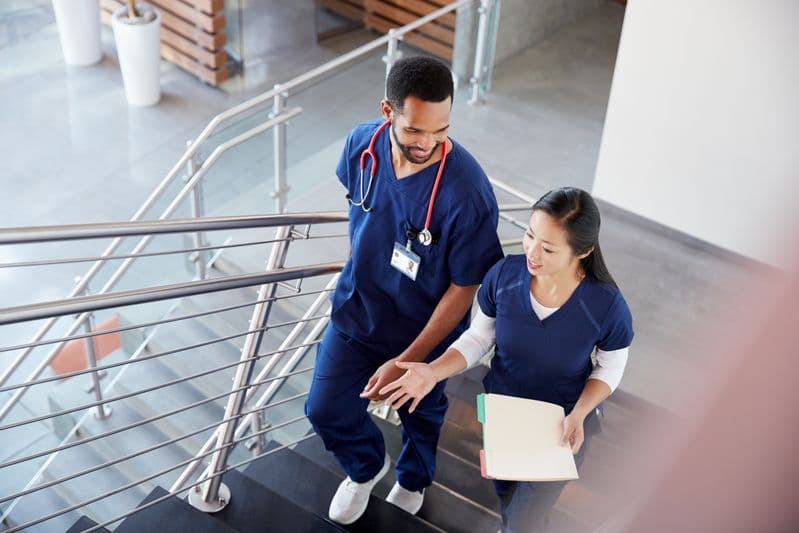 Long before COVID-19 arrived on the scene, the World Health Organisation had declared 2020 the International Year of the Nurse and the Midwife. However, it was the pandemic that highlighted how much communities around the world rely on the skills and expertise of nurses.
As a Registered Nurse or Midwife, you apply your qualifications and experience in challenging environments on a daily basis. With a postgraduate nursing degree, you can supercharge those abilities for better patient outcomes and improved nursing and midwifery career options.
"A fundamental responsibility we have as Registered Nurses and Midwives is the pursuit of ongoing and continual education and professional development in order to provide safe and quality care for our patients," says Dr Narelle Biedermann, JCU's Coordinator Postgraduate Nursing Online and Course Coordinator of the online Master of Nursing.
Recent figures show that out of 260,000 qualified midwives in Australia, only around 12,000 have a master's degree in their field. When it comes to job applications, up to two-thirds of applicants for nursing jobs are considered unsuitable.
Let's take a look at how you can improve your career options and explore some of the nursing specialties available to you with a Master of Nursing.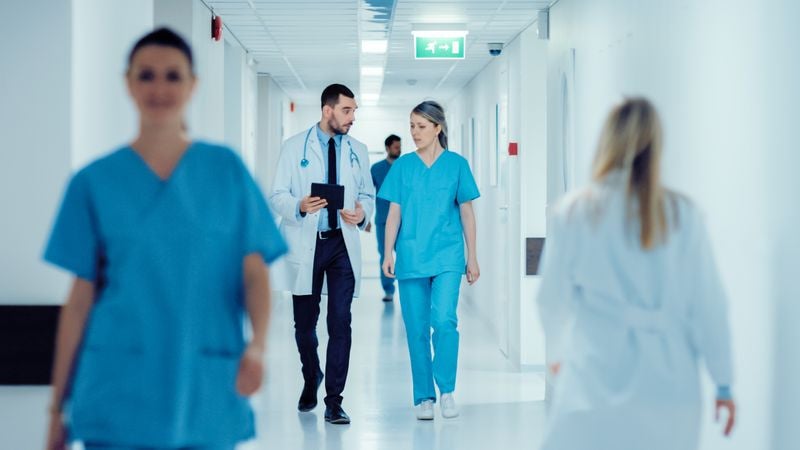 Why study nursing with JCU?
No two nursing careers are the same, which is why JCU's Master of Nursing offers you three areas of specialisation. You can choose to focus on Leadership and Management, Education or Advanced Practice.
You can even take your qualification one step further and combine two specialisations into a double major.
"Our course, with its three majors, are designed to provide nurses and midwives with authentic and relevant education that matters today and equips them with academic skills that prepare them for lifelong learning," explains Dr Biedermann.
"Our three majors target the essential trilogy of healthcare: leading and managing in a complex healthcare world, the art and science of educating people, and the provision of advanced clinical practice."
But what makes our world-class university stand out from our peers is our care and support for your studies. In addition to your tutors, you'll have a Student Success Advisor who will motivate you and help you navigate the course through to graduation.
"JCU surprised me with how much the teaching team was interested in my studies' success!" says Nursing graduate Bosco Ntuyenabo.
"The team was so supportive, kind, respectful and directed me to study resources with frequent advice. This was something I didn't see in my previous education providers."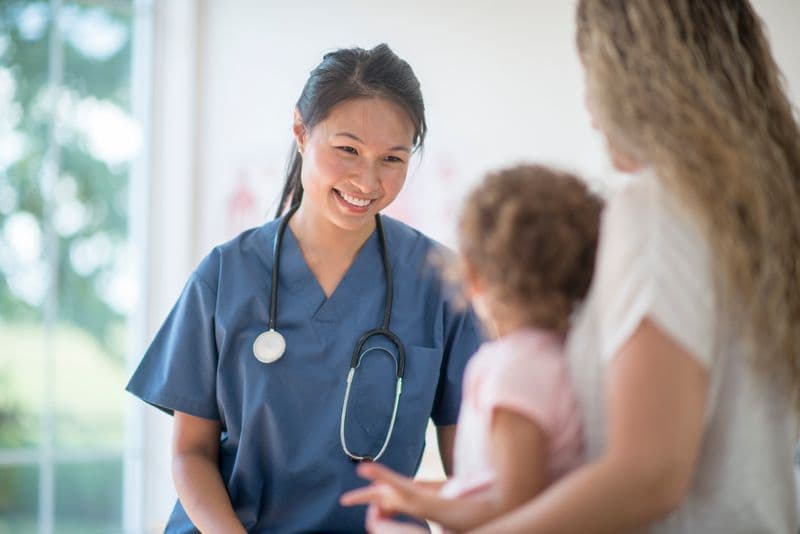 Pursue leadership in nursing
Strong leaders are important in any industry, but in nursing, they are crucial.
"Leadership and management are the cornerstones of successful efforts to drive change and create safe high-quality healthcare across all healthcare contexts. Regardless of our position or official title, in healthcare we all have leadership and management responsibilities" says Dr Helena Harrison, Manager of JCU's Master of Nursing Leadership and Management major.
"If you have a desire to innovate and cultivate equitable healthcare services focussed on improving people's lives, then this is the major for you."
Here's how you could apply your postgraduate nursing course with a Leadership and Management specialisation.
Nurse Unit Manager
Like most of us, in a year of pandemic, Nurse Unit Managers had to quickly adapt to a new normal. For Paula Williams, nursing unit manager at RPA's COVID-19 clinic, that meant training staff without conventional medical experience – such as former airline employees.
"People will come in with their own ideas and their own models that they've used outside, and often they have ideas that are amazing," says Williams.
Nurse Unit Managers can find themselves leading health service units in hospitals, aged care facilities and community healthcare services.
Over the past five years the number of Nurse Unit Manager roles across Australia has grown from 14,000 in 2019 to 20,000 in 2020. Over the next five years, we can expect to see that number grow by 16.2 per cent.
Nurse Unit Managers can expect an average wage of $120,000.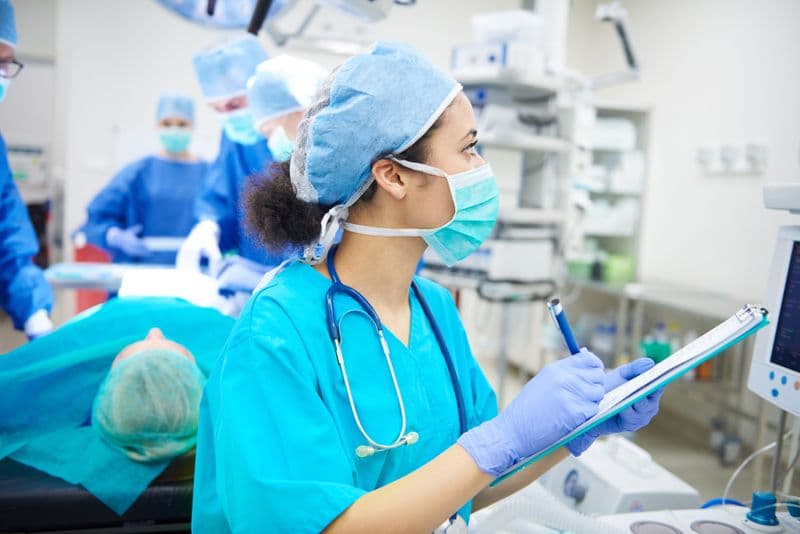 Director of Nursing
A common path for leadership in nurse management is from Nurse Unit Manager to Assistant Director of Nursing, before promotion into the main role – Director of Nursing. Without getting too far ahead of ourselves, it's not uncommon for Directors of Nursing to move up to Executive Director of Nursing, General Manager or CEO.
Leadership roles such as these are focussed on managing the policies, processes and programs that ensure the highest standards of nursing care. In addition to maintaining a skilled workforce, the Director of Nursing contributes to the high-level planning of healthcare services.
Due to the seniority of this role, there aren't as many Director of Nursing jobs as there are Nurse Unit Managers. Almost half of all Directors of Nursing hold a postgraduate degree and the majority are over 45 years of age.
Directors of Nursing can expect an average wage of $140,000.
Upskill for a career as a nurse educator
The nursing profession has a proud tradition of upskilling and continuous professional development. It usually begins on day one with the preceptor/preceptee relationship.
This formalised mentorship program takes many forms but has one goal – to provide professional and emotional support to graduate nurses.
"As a preceptor it's my responsibility to help guide, direct and assess nursing students and new staff members with their clinical practice," explains Jennifer Hally from the intensive care unit at St Vincent's in Sydney.
Hally became a preceptor to acknowledge the experienced nurses who supported her so warmly when she began.
"We believe the best educators are not born, they are made... Nurse educators and clinical coaches can make a difference every day to inspire the next generation of nurses and midwives, but also can provide high quality education to patients and healthcare consumers through their understanding of education theory and practice" says Anita Dunn, Manager of JCU's Master of Nursing Education major.
Here's how you could apply your postgraduate nursing course with an Education specialisation.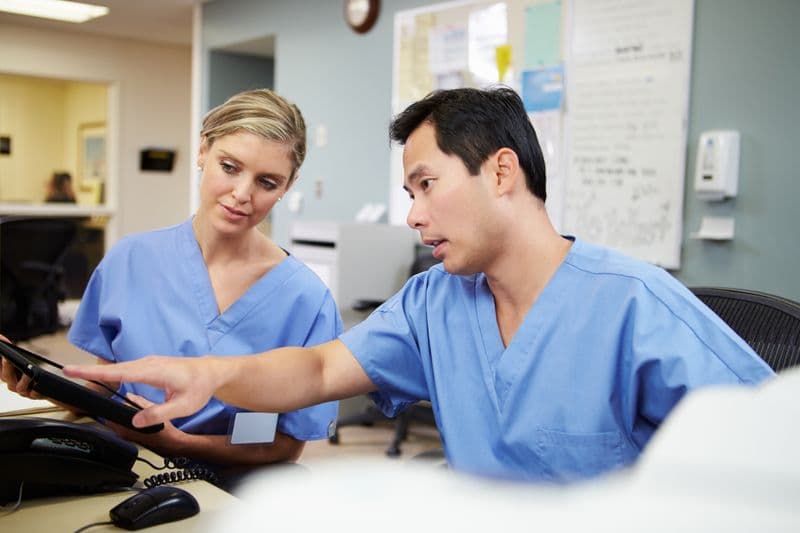 Clinical Nursing Coach
Whether it's supporting a nursing student, advising a patient or providing feedback to senior staff, nurses are no strangers to educating others.
"Regardless of where they work, all nurses and midwives are educators," says Dunn.
The Clinical Nursing Coach is a relatively new role that provides educational interventions at the point of care. They have a person-centred philosophy and use coaching processes such as mantras, facilitation skills and adult learning strategies.
JCU's Master of Nursing provides you with strategies to enhance learning opportunities in the clinical setting, while managing challenging situations.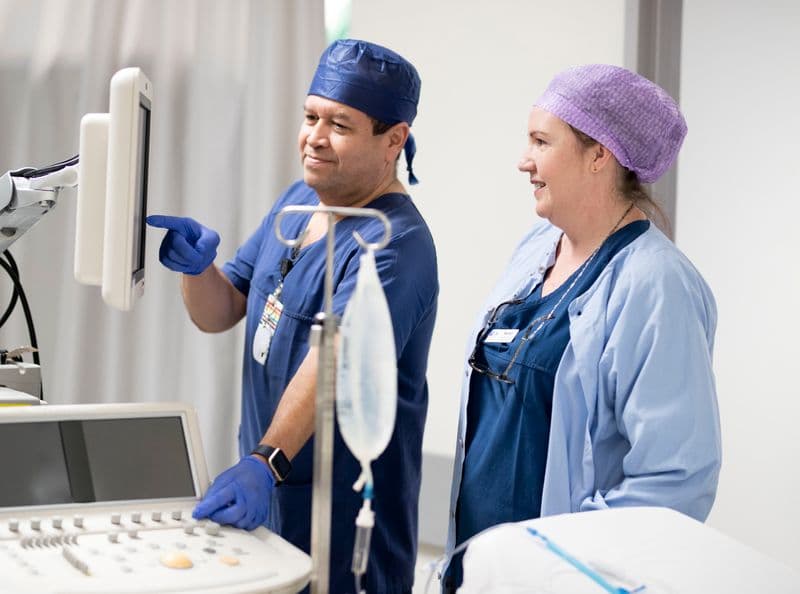 Nurse Educator in Higher Education
In his report of the independent review of nursing education, Emeritus Professor Steven Schwartz AM highlighted five trends that are affecting nursing education:
Ageing population and the burden of disease
Increasing incidence and prevalence of mental health problems
Complexity of patient care and need for interdisciplinary teams
Internationalisation
The explosive growth in technology.
Designing, planning, implementing and evaluating educational nursing programs that address all of these trends is no mean feat. For this reason, over half of Australia's nurse educators hold a postgraduate degree.
It also takes a great deal of practical nursing experience in direct patient care to effectively train the next generation of nurses.
Become a specialist in advanced practice
The combination of a postgraduate qualification and work experience can lead to highly specialist roles such as pain management nurse, mental health nurse or operating theatre nurse.
"If you are seeking education to advance your clinical skills and deliver quality care, the Advanced Practice major is here for you," explains Dr Clare Fenwick, Manager of JCU's Master of Nursing Advanced Practice major.
Here's how you could apply your postgraduate nursing course with an Advanced Practice specialisation.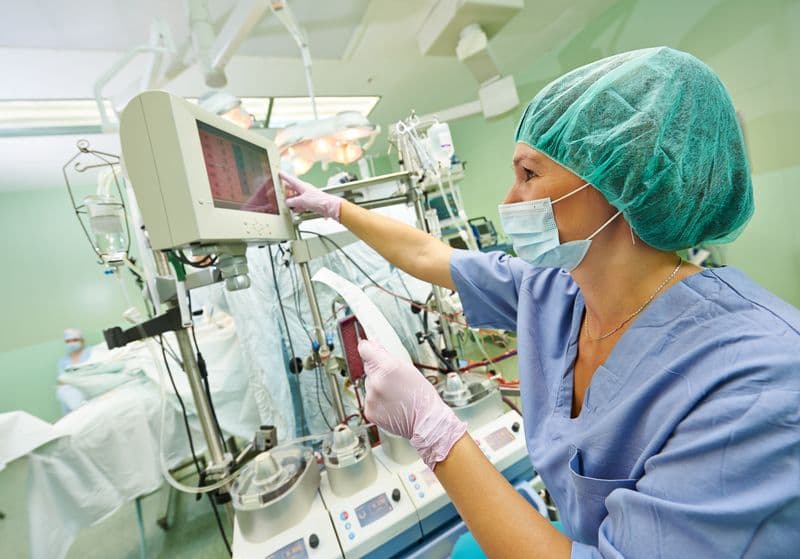 Clinical Nurse Specialist
At the height of Victoria's major COVID-19 lockdown, Abbey from Royal Melbourne Hospital brought clinical nurse specialists into the spotlight with a heartfelt video message from care nurses. Still wearing her PPE, Abbey implored the public to stay home, wear a mask and wash their hands.
The Australian Nursing and Midwifery Federation has outlined behaving as a positive role model as one of the essential criteria for clinical nurse specialists. They should also have a higher level of skill demonstrated in clinical decision making, and be undertaking their own planned professional development.
Clinical Nurse Specialists can expect an average wage of $90,000 in a role that has a projected growth of 11.7 per cent over the next five years.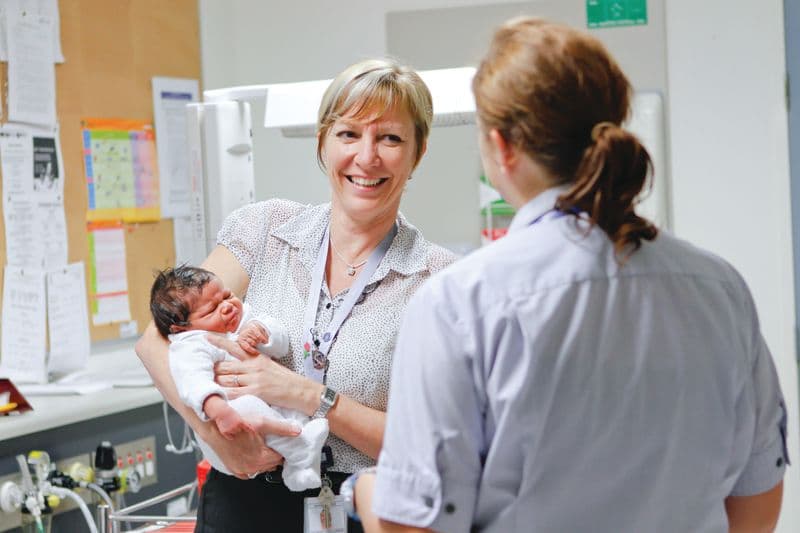 Advanced Practice Nurse
There can be some confusion between the terms advanced practice nurse and nurse practitioner, especially when they refer to the same person. The Nursing and Midwifery Board of Australia (NMBA) clarifies the distinction as follows:
Advanced practice in nursing is demonstrated by a level of practice and not by a job title or level of remuneration
A nurse practitioner is a Registered Nurse endorsed as a nurse practitioner by the NMBA.
Dr Fenwick notes that "Advancing clinical practice develops with exposure to an individual's response to disease and illness, and by engaging in specialised education."
Andrew McCallum is both an advanced practice nurse and nurse practitioner in the rural Queensland town of Camooweal. He's also the director of nursing in an area where the primary GP service is provided by the Royal Flying Doctor Service.
With health issues such as kidney disease and diabetes in the community, McCallum's expertise is providing better outcomes for the community.
"We can manage locally and then, once you start getting beyond that scope of practice, I would consult directly with a renal physician or a kidney specialist," explains McCallum.
Get in touch with our Enrolment team on 1300 535 919