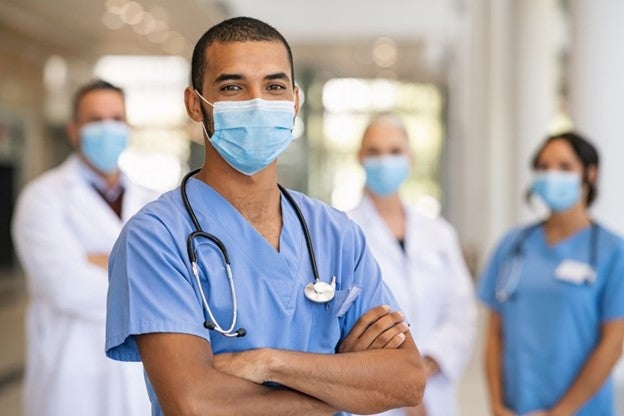 Nursing is a demanding career. It's no secret that the shortage of healthcare professionals, an ageing population experiencing more chronic health issues, and contention around average nurse salary expectations in Australia have created complex problems in the nursing profession. But there are many opportunities for nursing professionals to transform the industry and deliver better outcomes for patients.
Nursing facts and figures
In its 2014 report, Health Workforce Australia estimated that Australia would be seeing a gap of approximately 85,000 nurses by 2025. Since then, detailed statistics are produced quarterly to monitor recruitment and retention accurately. Although the March 2021 data shows there are 336,000 registered nurses in Australia, the story goes beyond numbers in Australian nursing shortage statistics. Nursing is the largest of the healthcare professions in Australia. The demand is fueled by several factors.
Advances in healthcare and changing public expectations have driven drastic changes in the nursing industry. Nurses' patient loads are typified by more complex health presentations. Their ability to manage these effectively is part of the solution in keeping up with the growing demands on the healthcare system.
The Kings Fund Report on long-term conditions found that 58 per cent of adults in the UK had at least one chronic condition, which is more prevalent in deprived areas. The complexity of illness is increasing in hospital admissions and in managing complex care and means one thing. We need more nurses to manage the projected demand for healthcare.
Australian-wide trends affecting the nursing workforce
Some broader trends experienced across Australia directly affect the already strained nursing workforce, such as:
- Changing population demographics. The ageing population and increasing health problems such as chronic disease and mental illness, have an obvious impact on the demand for nurses. Not only does it require a larger number of nurses, but also for nurses who are able to step into areas of specialisation and responsibility. Critical care, renal, older people and community nursing are all examples of areas where specialists are needed.
 
- The increase in technology and innovation. On the flip side, technological advancements can alleviate the strain on nurses - or at least change the way they need to deliver care. Self-monitoring systems are a great example of this, whereby patients can manage a significant portion of their care independently with minimal assistance from a nurse. This will take a lot of pressure off but it will also mean they need to develop new ways to interact with and provide care to patients. Rehabilitation programs can be operated online, for example, opening up new opportunities for nursing and other healthcare professionals.
 
- Changes in nursing roles. The nurse starting out in training today will most probably encounter a role that does not currently exist at some time during their career. There are opportunities for nurse entrepreneurs, working in jobs traditionally done by medical professionals such as surgical procedures, and operating in a more integrated manner across organisational boundaries. Opportunities like this enable nurses to take leadership posts early in their careers. Nurses who are trained in advanced clinical care are in demand in rural and isolated areas as well as more deprived areas.
Forecasted wage increases show it's not all doom and gloom
There's a real need for a greater volume of nursing professionals and healthcare professionals who are highly skilled and can apply their expertise across a range of health conditions and contexts. Current and future nurses can really benefit from making sure they have these skills to help them carve out rewarding careers and improve their earning potential. Deloitte Access Economics predicts a nurse with postgraduate qualifications can attract a salary in the region of AU$111,235 in 2021-22. That's an increase of 14% since 2016/17.
What does this mean for nursing professionals now and in the future?
The trends we're currently seeing in the Australian healthcare sector seem to have some grim impacts on our nursing workforce, but that doesn't mean future or current nurses should be concerned. There are Australian nursing shortage statistics reports of nurses leaving the profession and hard working conditions. Still, these are far outweighed by the opportunities to develop and lead within the profession. If anything, there are some real opportunities for nurses to seize the moment and further their careers. The demand for a broader skill set means that nurses willing to upgrade their knowledge and qualifications will have equally broader opportunities available to them.
A Master of Nursing allows healthcare professionals to learn much-needed skills in a fast-tracked way. Nurses with postgraduate qualifications are typically more well-rounded, self-assured and ready to tackle the dynamic - and shifting - demands of the Australian healthcare system. Postgraduate qualifications give nurses additional leadership skills to empower them with enthusiasm to make changes and influence nursing care in a way that makes a real difference to people. The exciting aspect of doing a postgraduate program is the opportunities to shape nursing for the future and be a part of improving the health of the nation.
Thanks to flexible tertiary education, nurses working in the field have access to online Master of Nursing degrees. These degrees enable nurses to fit study into their current schedule. In other words, professionals can prepare themselves for the changing landscape of the healthcare sector while balancing their work or family commitments. If you thought a postgraduate degree was out of reach because you have other commitments, a flexible program could be just the boost you need.
The nursing profession is facing a dynamic future. It's important for practitioners to stay adaptable and open to change to best serve an ageing and changing population and best utilise new technologies as they become available. Nurses have shown their ability to adapt to rapid change and take on new ways of working at a pace during the global pandemic. By harnessing their enthusiasm in a postgraduate degree, nurses will be able to make a difference as they adapt to the changing global demand in healthcare.
Change your career for the better with our 100% online Master of Nursing.
Get in touch with our Enrolment team on 1300 535 919