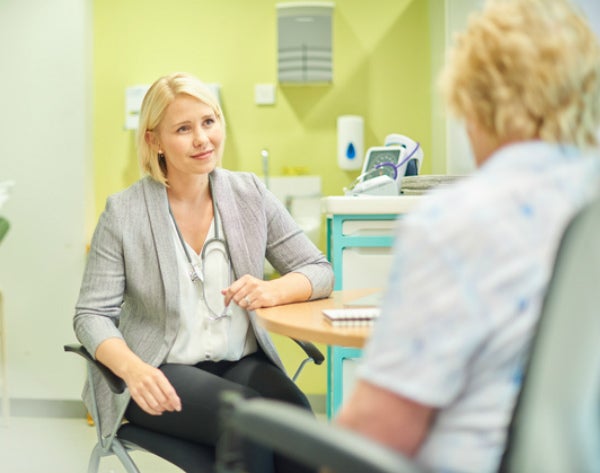 It's no secret that the compounded issue of a shortage of healthcare professionals, an ageing population that is experiencing more chronic health issues, and contention around average nurse salary expectations in Australia has created complex problems in the nursing profession.
In its 2014 report, Health Workforce Australia estimated that Australia would be seeing a gap of approximately 85,000 nurses by 2025. Deloitte Access Economics predicts an increase of 46,000 nursing professionals joining the workforce by 2012-22.
It's not just about needing extra nurses, and quickly. Advances in healthcare and changing public expectations and demand will mean the nursing role will change.  Nurses' patient loads are typified by more complex health presentations, and their ability to manage these effectively is part of the solution in keeping up with the growing demands on the healthcare system as a whole.
Australian-wide trends affecting the nursing workforce
Some broader trends experienced across Australia directly affect the already strained nursing workforce, such as:
Our changing population demographic. The ageing population, as well as increasing health problems such as chronic disease and mental illness, has an obvious impact on the demand for nurses. Not only does it require a larger number of nurses, but also nurses who are able to step into areas of specialisation and responsibility.

The increase in technology and innovation. On the flip side, technological advancements can alleviate the strain on nurses - or at least change the way they need to deliver care. Self-monitoring systems are a great example of this, whereby patients can manage a significant portion of their care on their own with minimal assistance from a nurse. This will take a lot of pressure off, but will also mean they need to develop new ways to interact with and provide care to patients.
Forecasted wage increases show it's not all doom and gloom
There's a real need for not just a greater volume of nursing professionals, but also healthcare professionals who are highly-skilled and can apply their expertise across a range of health conditions and contexts. Current and future nurses can really benefit from making sure they have these skills to help them carve out rewarding careers and improve their earning potential.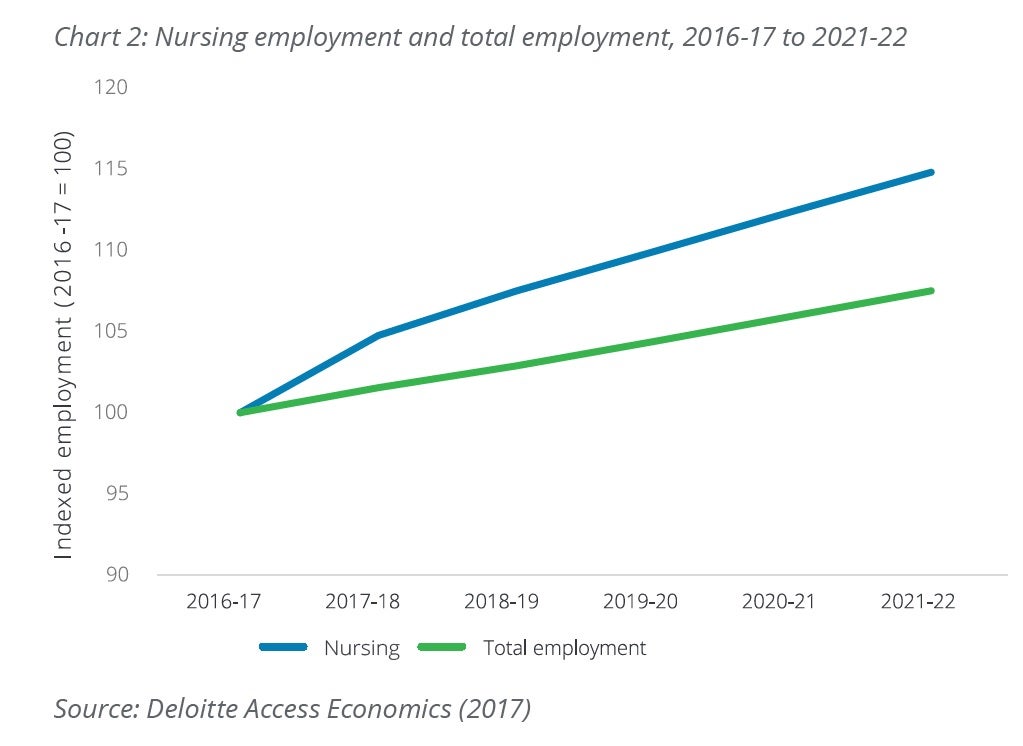 According to calculations made in a recent report from Deloitte Access Economics, average wages for nursing professionals with a postgraduate qualification will rise approximately $15,874 per annum in the next five years, from $95,391 (2016-17) to $111,235 (2021-22).
What does this mean for nursing professionals now and in the future?
The trends we're currently seeing in the Australian healthcare sector seem to have some grim impacts on our nursing workforce, but that doesn't mean future or current nurses should be concerned.
If anything, there are some real opportunities for nurses to seize. The demand for a broader skill set means that nurses willing to upgrade their knowledge and qualifications will have equally broader opportunities available to them.
A Master in Nursing allows healthcare professionals to learn much-needed skills in a fast-tracked way. Nurses with postgraduate qualifications are typically more well-rounded, self-assured and ready to tackle the dynamic - and shifting - demands of the Australian healthcare system.
Thanks to flexible tertiary education, nurses working in the field have access to online Master of Nursing degrees. These degrees enable nurses to fit study into their current schedule. In other words, professionals can prepare themselves for the changing landscape of the healthcare sector while balancing their work or family commitments.
The nursing profession is facing a dynamic future. It's important for practitioners to stay adaptable and open to change, in order to best serve an ageing and changing population, and best utilise new technologies as they become available.