Meet our Data Science Academics
James Cook University's data science postgraduate degrees are delivered by renowned and respected teaching staff and leading experts in the field.
With deep academic knowledge and industry experience from a range of disciplines, you'll receive a world-class learning experience that ensures you have the skills to remain ahead in our data-driven world.
Professor
Ron White
Course Coordinator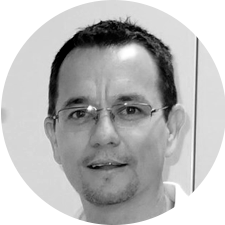 As the Head of Physical Sciences at James Cook University, Professor White's expertise is primarily focused on the mathematical and statistical modelling of highly non-equilibrium systems. This involves a variety of application fields ranging from fundamental atomic and molecular physics through to antimatter, low temperature plasmas and organic optoelectronic devices. Furthermore, he leads the Rapid Assessment Unit (RAU) which is a collaborative joint venture of JCU with the Queensland Government's Department of Agriculture and Fisheries focused on the development of non-invasive techniques for the rapid determination of food safety and quality using various techniques including (hyperspectral) near infrared (NIR) spectroscopy.
Dr. Carla Ewels
Course Coordinator and Lecturer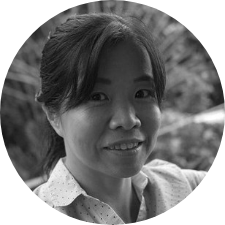 Carla Ewels is a course coordinator and lecturer for the Master of Data Science at James Cook University. She received her doctorate in statistics from the Queensland University of Technology supervised by the Distinguished Professor Kerrie Mengersen. Carla has strong interests in statistical modelling and methods, particularly in the Bayeisan framework. These include, but are not limited to, modelling of complex systems, Bayesian temporal and spatial models, model comparisons, classification, clustering, analysis of big data and Markov Chain Monte Carlo methods. She is especially interested in applying statistics to real problems. To date, she has worked in the field of marine and medical research, genetics, agriculture and fisheries.
Dr.
Neil Fraser
Lecturer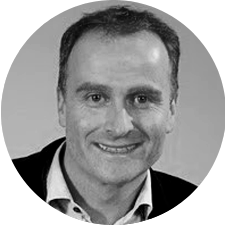 In the last 20 years Neil has worked widely in Strategic planning, business intelligence, data science and information management. He has enabled organisations to accelerate the achievement of common goals, releasing operating efficiencies to support sustainable growth and financial performance. Neil has held senior appointments at Vodafone Australia, Optus and HTA. In the higher education sector Neil has also held senior appointments in both professional and academic workforce at Macquarie University and is now a lecturer for the Master of Data Science course at James Cook University.
In 2016 Neil taught and further developed the curriculum for the Master of Data Science, applied data science units and Business analytics degree at MGSM, Macquarie University in both Postgraduate and Undergraduate programs. In 2015 Neil was invited to write a book chapter on Strategy Development and Big Data Analytics. This was published in the "Internet of Things / Data Analytics Handbook" in December 2017.
Neil worked as an executive general manager in IT, marketing and finance in telecommunications. This involved strategic planning, design and implementation responsibility for the management, development and transformation of core strategic information platforms for data science and analytics in four international telecommunications companies (Optus, Vodafone AU, 3 Mobile and Vodafone NZ)
Neil completed a Phd in Behavioural Modelling in 1996 from Glasgow University following a MSc and BSC Hons in Science and computing. He also has business qualifications in project management, ITIL and AGSM.
Ready to get started?
Download a course guide
For more detailed and up-to-date information about your degree, including:
Information about the course
Course duration
Fees
Course descriptions
What to expect from the course
Download course guide
Speak with an Enrolment Advisor
Investing in the right course for you is important to us and we're here to help. Simply request a call back and will assist you with:
Entry requirements
Choosing right course
How to apply and enrol
How online study works
Course duration and fees
Enquire Now