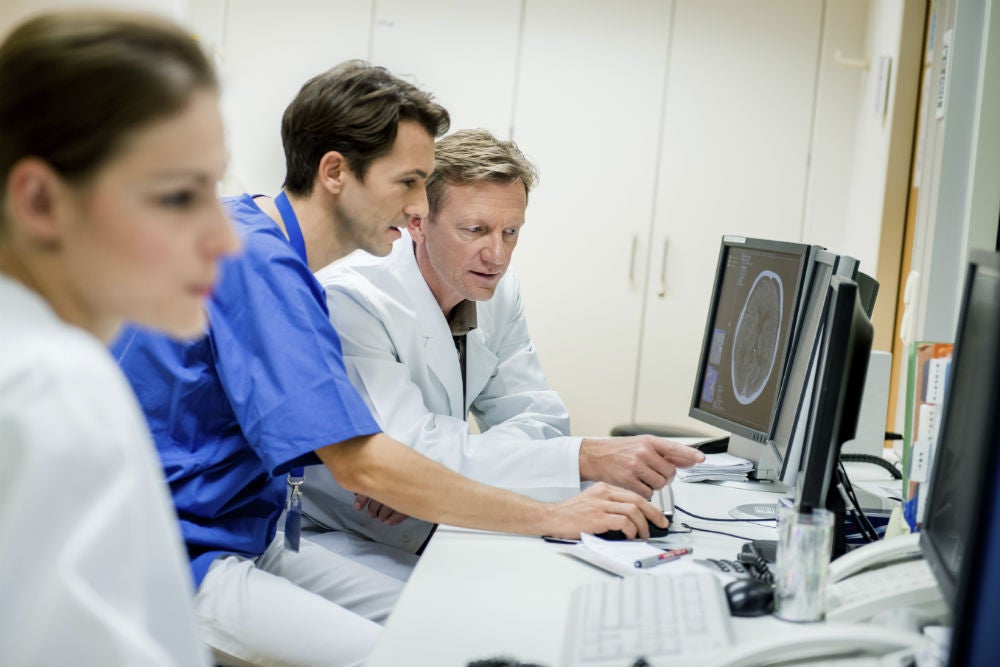 With the nation's healthcare sector facing major nurse shortages, nurse educators – nurses who teach nurses – are in more demand than ever before.
As growing numbers of nurses gain university qualifications to join the workforce and practising nurses seek further study to advance their nursing career, nurse education is a burgeoning area of employment that shows no signs of slowing down. In fact, the latest Australian Government employment outlook forecasts future growth for nurse educators is set to surge over the next five years.
Job advantages
Nurse educators assess, plan, implement and evaluate nursing education and training. They also coordinate student placements and support, and use a range of innovative technological solutions, such as telehealth communications and online tools, to deliver learning.
While working in nurse education is a move away from direct patient care, nurse educators are crucial to shaping and strengthening the future of the nursing workforce. At the cornerstone of nurse learning, nurse educators have the power to guide and equip large numbers of nurses with the skills and expertise to achieve best practice in nursing – to improve patient outcomes.
As a result, it's no surprise that working in nurse education is an incredibly rewarding and fulfilling career. An attractive salary, a largely autonomous role, less work stress and daytime hours replacing night shift are all major benefits luring growing numbers of nurses away from the patient bedside and into educator positions.
Your pick of jobs
As a nurse educator, you'll be faced with an extensive range of career opportunities. Wherever nurses need training and education, there are job opportunities for qualified nurse educators.
Some nurse educators practice in the higher education sector, such as vocational education and training (VET), colleges and universities, where they work as lecturers and researchers. Nurse educators also practice in clinical settings, such as acute care hospitals and health facilities, where they upskill nurses as part of their ongoing training and education, including helping nurses to meet their CPD requirements.
Nurse educators work across every element of the healthcare sector, from government to non-government healthcare organisations. They also work for private healthcare providers, for pharmaceutical and medical device companies, and for private nursing education providers. What's more, nurse educators have the ability to specialise in their particular area of practice, such as aged care, perioperative, critical care, emergency, general practice, mental health, drug and alcohol, right through to rural and remote nursing.
Take the leap
If you want to move into the dynamic and rapidly growing field of nurse education, you need to be a registered nurse with strong clinical experience and the right postgraduate qualification. The Master of Nursing at JCU Online includes the option to complete a nurse educator specialisation. It's also the perfect solution for nurses looking to become nurse educators in a clinical setting.
Want to know more? Learn about JCU Online's leading nursing postgraduate programs or speak to one of our expert Personal Advisors today on 1300 535 919.