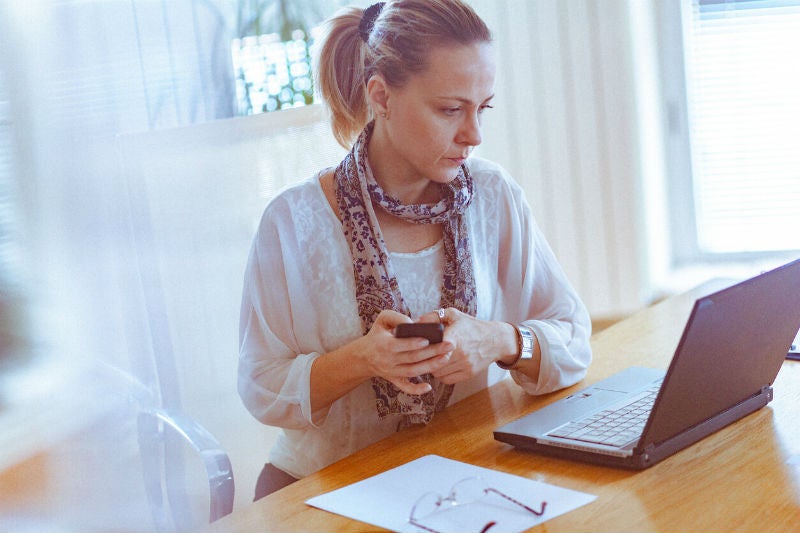 Studying online is an exciting opportunity to deepen your expertise and lift your career – but the prospect of all that self-discipline can seem daunting.
Fortunately, you're not alone. When you study online with JCU, you'll have a rich structure of support devoted to helping you flourish in your post-graduate degree. Your online learning platform,
LearnJCU, is designed to make your study experience as agile and as intuitive as possible. And your Student Success Advisors will be on hand every step of the way to guide you through JCU's digital systems.
Take a look at these tips from Claire Edwards, your Student Success Manager, and Floyd James, one of our Student Success Advisors, on how to make the most of studying online with JCU.
1. Think of LearnJCU as your digital campus
We often think of online study and on-campus study as totally different, but they have more in common than many people realise.
As Floyd puts it, "the online learning environment still has a classroom, with twenty or so students and a tutor you can ask questions to."
You'll also have access to campus support like chat rooms, counselling and library services – the only difference is that your main connection to them will be over the phone.
Thinking of LearnJCU as a - kind of - cyber-campus can be helpful because it reminds you of the resources you have available. Just like with a physical space, you might need a little guidance for finding things t in the beginning, but before long you'll be connected to a thriving university community.
2. Make LearnJCU work for you
One of the strongest benefits of an online Masters is just how flexible it can be. Unlike on-campus education, you can log into LearnJCU to study, participate in tutorials and even complete assessments at times that suit your needs.
"We steer away from having a particular time you have to do something," Clare says, "…so you can engage whenever it's convenient to you."
If you have children, full-time work or other commitments, this might mean getting creative with your time management.
"Find a weekly study planner and map everything out," Floyd suggests, "you'd be surprised at the gaps you can fit study into."
The beauty of LearnJCU is that you can log in anywhere, whenever suits you. You could go to class while you're sitting on the train, or even during your lunch break at work.
3. Talk to your Student Success Advisor
Your Student Success Advisor is there to support you and would love to help with any questions you have.
In fact, the team can help with any non-academic questions and can point you in the right direction for academic questions, too.
Claire and Floyd agree that you don't even need to have a problem to call them for a chat: "we want to hear about the great things as well as the challenges."
Ready for a new chapter in your life? Discover more about our great online courses or speak to one of our Student Enrolment Advisors on 1300 535 919.