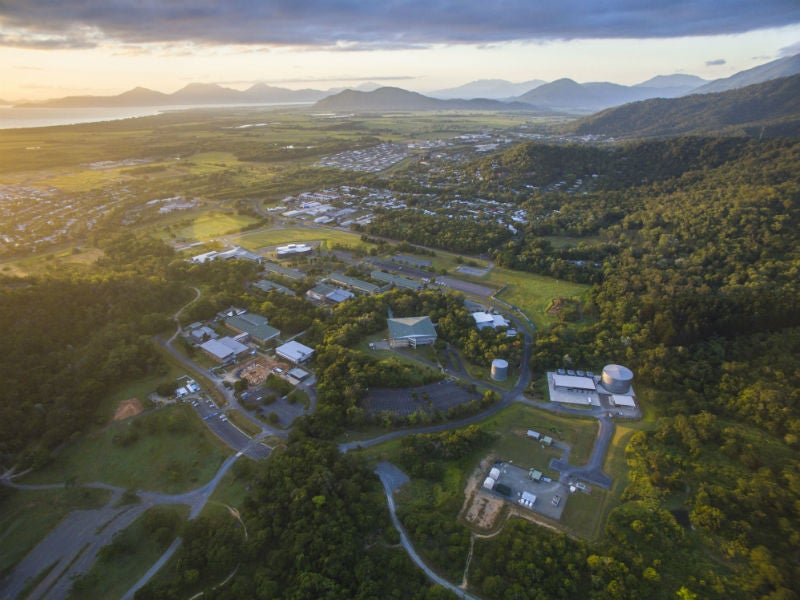 Graduates of James Cook University are on top when it comes to employer satisfaction, a national government survey has revealed.
JCU graduates were rated most favourably by employers in the Australian Government's Quality Indicators for Learning and Teaching 2017 Employer Satisfaction Survey. Graduates of JCU received the highest percentage of favourable ratings from employers, outranking graduates from all other universities across Australia.
This survey is the largest of its kind with more than 4,000 employers sharing their views about the skills and characteristics of recent graduates. The survey asked supervisors to rate graduates on a range of skills from the application of their professional and technical knowledge to their ability to perform and innovate in the workplace.
The survey's results reinforce JCU's standing as a top-rated university and its dedication to ensuring students are work-ready when they graduate. The Good Universities Guide has awarded JCU five-stars for job success for the past seven years, further confirming the employability of the university's graduates.
"For our students to be not only gaining employment, but receiving great feedback is fantastic. It's wonderful for our graduates to receive recognition like this," Trudy Quantrill, Manager of Student Transitions and Careers at JCU, said in a recent JCU Brighter blog.
JCU has campuses across the state, from Cairns to Brisbane, but really benefits from its far-north campuses, with the World-Heritage listed areas of the Great Barrier Reef and the Wet Tropics, and the Torres Strait. More and more students are discovering this part of Queensland as an exciting study destination.
However, you can still benefit from JCU's outstanding reputation, even if you live and work in a completely different state. Our 100% online postgraduate qualifications are designed to fit around the schedule of working professionals who are looking to advance their knowledge to take the next step in their careers.
Currently offering online postgraduate programs in data science and nursing, JCU is the perfect choice if you are looking to step into leadership or management roles in your field. JCU also offers several degrees to students abroad, such as the online MBA program available in Canada.
If you haven't studied for a while, or feel you'd need some support, when you study online with JCU, you will be allocated a dedicated Student Success Advisor to answer any non-academic questions you may have via chat, email or phone. Plus, with six study periods per year, you can start at a time that suits you, and access study materials 24/7, so you can fit your study plan around your professional and personal life.
If you would like to know more about studying online with JCU and benefiting from its outstanding reputation, or you want to know how online study could work for you, visit the JCU website for online postgraduate study or get in touch with our Enrolment team on 1300 535 919.