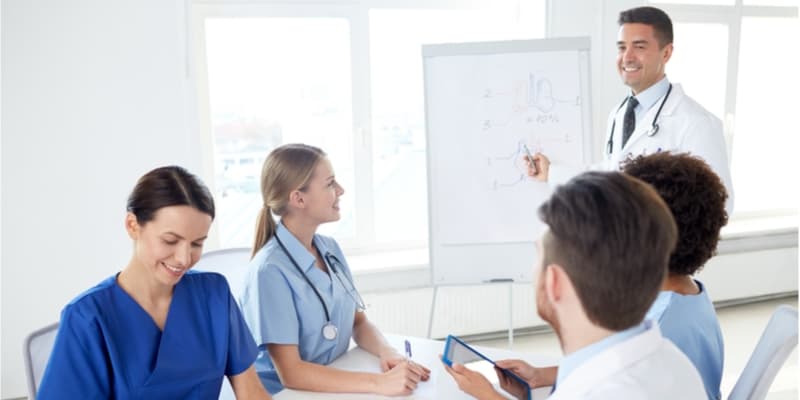 Australia's healthcare sector continues to expand and evolve at an unprecedented pace. 
Our population is growing rapidly, with the patient demographic shifting towards a higher representation of the elderly and those with chronic illnesses.
It's one important reason why healthcare providers are driving an increasing demand for registered nurses with diverse skills, qualifications and expertise. At the same time, Health Workforce Australia predicts a 'projected shortfall of approximately 85,000 nurses by 2025 and 123,000 nurses by 2030.'
In the current environment, there are numerous attractive career opportunities for nurses with the right mix of skills and qualifications. One example is a career as a nurse educator. 
The nurse educator role explained
If you enjoy sharing your knowledge and experience with colleagues, you could consider a career as a nurse educator. Nurse educators teach, guide, coach and mentor nurses at every stage of their career. 
You could be standing in front of a classroom of undergraduates, guiding them through the fundamentals of nursing. Or you could be in a clinical setting, progressing the professional development of nurses within a healthcare organisation. The possibilities are diverse.
Nurses routinely share wisdom and advice with one another, but most of this learning is informal. To formalise your role as an educator, you need to undertake further study. A Master of Nursing (with a major in education) opens the door for nurses to teach and develop the next generation of nursing professionals in both clinical and non-clinical environments.
James Cook University's Dr John Smithson explains the importance of attaining a postgraduate qualification: "We truly believe every nurse is an educator, but the reality is that it requires specialist knowledge. For those nurses involved in patient education and upskilling clinically oriented nurses in the practice of nursing, the Master of Nursing (education major) is the perfect qualification."
Aspiring nurse educators have several career pathways to consider. The most common are detailed below.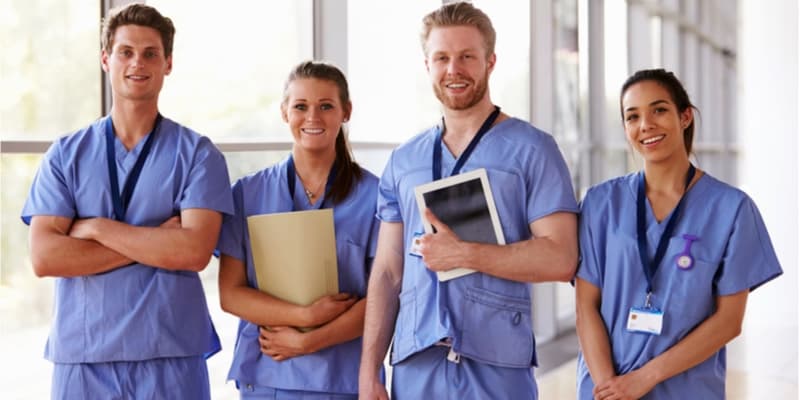 Clinical nurse educator
Learning in the nursing profession is not always facilitated by higher education. 
Long after they've earned their degree, nurses refine their skills and knowledge within the clinical setting. Some of this expertise is a direct result of on-the-job interaction with peers and nurse leaders. Still, nurses are also required to undertake 20 hours of Continuing Professional Development (CPD) per 12 month registration period. (Midwives will do an additional 20 years of CPD.)
A clinical nurse educator creates workplace learning opportunities. This role may involve planning workshops, seminars and short courses. The role can also include the management of educational resources within a healthcare organisation, ensuring they meet the requirements of nurses and their specialisations.
Educators in higher education
Tertiary institutions offering nursing courses are obliged to provide course content that is relevant and comprehensive to ensure that graduates are competent and safe practitioners. 
Educators in higher education have worked in the nursing profession themselves but have gone on to specialise in education. They can, therefore, bring a personal and practical perspective to their teaching. A nurse educator in this setting would be responsible for the high-quality education of students and are also involved in researching and implementing nursing curricula.
Academic and clinical facilitator, Jane Gardner-Voss, explains her motivation to complete a Master of Nursing at James Cook University: "I wanted to maintain my educational currency and make sure I was up to date. I also wanted to move from teaching in a TAFE environment to teaching in higher education, and I needed a more advanced qualification than the one I was teaching."
Nurse researcher
As a nurse researcher, you could lead research projects and promote the implementation of findings into clinical nursing practice and education. You could even advance to policy planning at a state or federal government level. If you're intrigued by the world of academia, a Master of Nursing is the first step towards completing a PhD.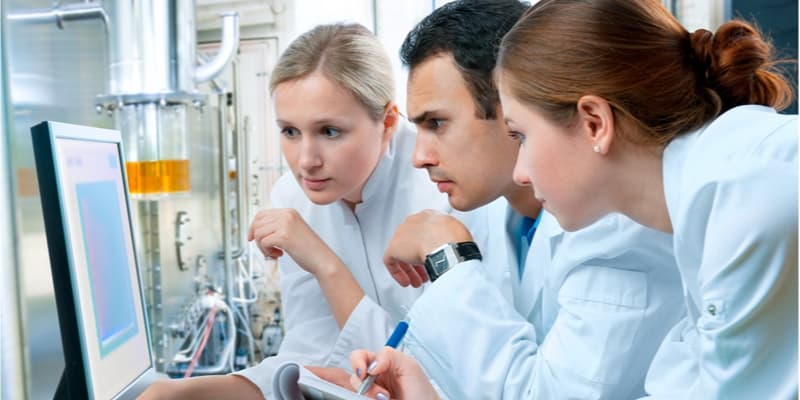 Is a career in nurse education right for you?
Nursing and teaching share many values. Both professions require attributes like patience, compassion and communication skills. Transitioning to an education role is an ideal career progression for many. However, always consider the career path you want to follow and whether a non-clinical role is right for you. 
According to one healthcare reporter, moving into a non-clinical role "requires an honest assessment of your strengths, personal interests and professional goals. A non-clinical job may not be as physically taxing but can be just as stressful."
Increasing your salary potential
Moving up the pay scale can be a welcome bonus of achieving a higher degree. According to Queensland Health, nurse educators with qualifications in a Masters in Nursing Education can earn up to $126,037 per year, while associate nurse educators can earn up to $106,272 per year. Pursuing a career in nurse education could boost both your salary potential and job satisfaction.
Take the first step towards your new career in nursing education. 
Get in touch with our Enrolment team on 1300 535 919