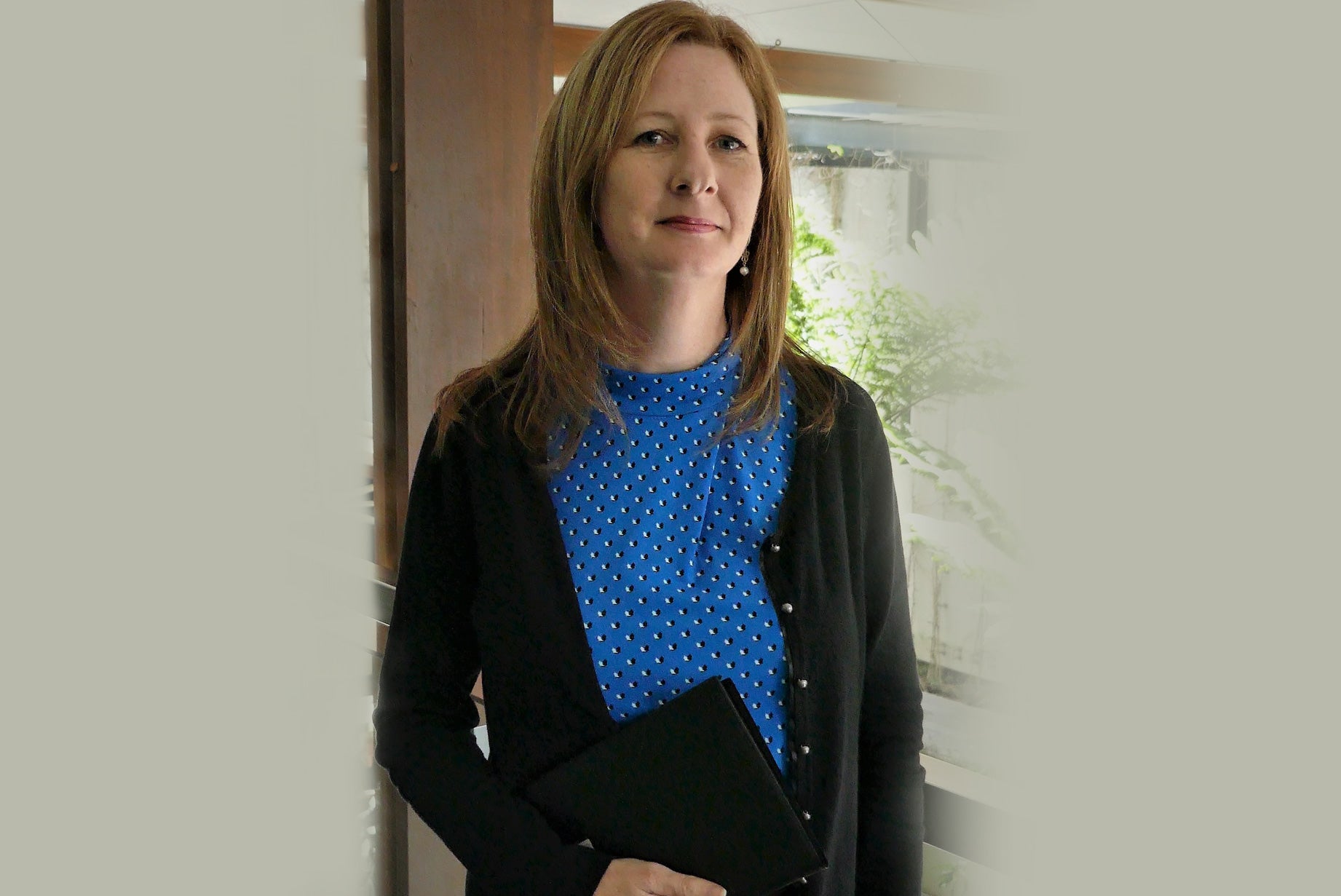 Returning to university for online Master of Nursing student, Susan Muirhead, has boosted her confidence and reignited her passion for study.
She decided to return to university after extensive experience working as a nurse, including in the very remote areas of the outer islands of the Torres Strait and the Gulf of Carpentaria.
Susan studies part-time online, which gives her the ability to set her own routine and set aside time around work and family. She says:
"You have the flexibility to do it at your own pace, which makes it quite manageable and it's very rewarding."
"If I can do it then anyone can do it. It's about having the belief that you can and being prepared to put in the effort."
Ahead of beginning her studies, Susan formed a plan for success that was built on clear focus and self-belief.
"You need to be quite disciplined in study," she says. "From week one, I put in at least one hour each night into study, which I do after I put the kids to bed. On the weekend, I spend a couple of hours each day studying."
Susan was no stranger to education and further study, having worked as a rural and remote nurse educator as well as having completed a Graduate Certificate in Child and Family Health, and a Graduate Certificate in Tertiary Education.
"The Master's degree adds that extra bit of credibility."
"At the stage I am at now with my career, it has helped me in having the confidence to speak up and act on issues that I'm quite passionate about." she says
The postgraduate course has stimulated Susan's interest in the academic side of nursing. She has strong experience in the profession, having completed general nurse and midwifery training by 1993, and gaining immunisation and rural and isolated practice qualifications by 1999. By selecting a major in leadership and management, Susan says she now feels more skilled to translate evidence into practice.
"I enjoy looking at what's the latest evidence and seeing how it relates to what is happening at work," Susan says. "I'm quite interested in research and I think that has stemmed from my personal life experience and my interest in the work that I do. Having been a nurse for so long, I see gaps in research and realise that decision making at high levels is not always reflective of what's happening on the ground."
Susan's time at university shows that it is possible to successfully balance family, work and study commitments — and still have fun.
"For me, it's just been really enjoyable," she says. "I've really enjoyed the learning and networking with the other students and the lecturers. I really feel a sense of belonging."