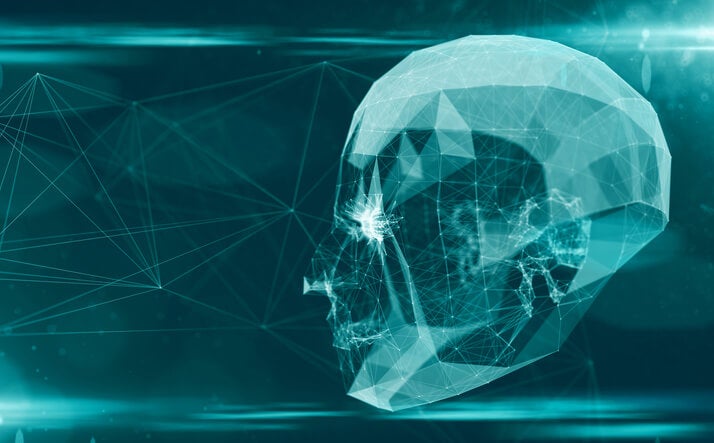 Technology has always been an important part of delivering care. When you think about the leaps and bounds that have been made over the years, it's evident that putting innovation at the forefront of the healthcare sector is so incredibly important for patient wellbeing.
According to the report 'Technology, Health and Health Care' by the Commonwealth Department of Health and Aged Care, life expectancy in industrialised countries throughout the 20th century increased from around 45 to 75 years. Without the rapid and continual improvement of technology, it's hard to imagine that we'd have experienced the same results.
The next step … robots in healthcare?
While technology is, for the most part, wholeheartedly embraced by people as a necessity to provide the best possible level of care, there might be one area that doesn't seem to have such an obvious benefit. We're talking about robots.
Because, after all, how could artificial intelligence ever replicate the emotional intelligence that is needed among healthcare professionals such as nurses? Nurses need to make decisions not only based on scientific facts and data, but also by considering a number of ethical issues.
It's fair to say, then, that a robot is very unlikely ever to be able to tackle the complexities that a nurse or other healthcare professionals take on every day. But what about complementing them – is there space and scope to welcome such a partnership?
Introducing Pepper: the social robot
'Pepper' is a human-shaped, social robot created by Tokyo-based company Softbank Robotics. Pepper can talk, hear and has eyes that track movement – and is the newest addition at the Townsville Hospital in Queensland.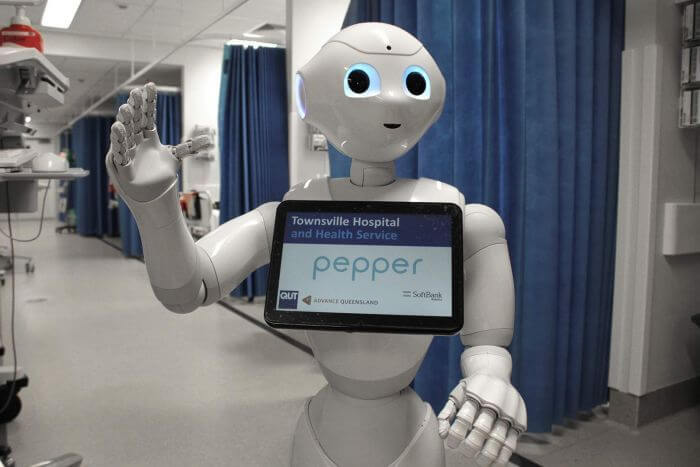 Meet Pepper, the Softbank Robotics social robot assisting nurses at the Townsvile Hospital (Source: ABC North Queensland: Nathalie Fernbach)
It might seem like a bit of an unconventional recruitment choice; it's certainly unprecedented, as Pepper is the first social robot trialled in an Australian hospital. It's important to consider the reason why Pepper is being trialled in the first place – and that's certainly not to undermine the demanding work that nurses and healthcare professionals do.
Instead, the idea is to explore whether robots complement that hard work and hopefully make it easier for nurses to do the job they have been educated for. It's an initiative that has come from the collaborative efforts of James Cook University, the Townsville Hospital and the Queensland Government.
Demand for nurses isn't slowing down
In a time where the demand for nurses is high and only set to continue growing steadily, is artificial intelligence the next step in medical diagnosis? In a 2014 report, Health Workforce Australia estimated that by 2025, there'd be a gap of 85,000 nurses in Australia alone.
The concern then is not about whether robots could take away jobs from the nursing workforce, but whether they can make any difference to the apparent strain on those currently working in it.
There's no question of the value of Australian nurses, nor is anyone doubting the fact that there's a shortage no one knows how to fix. Although robots aren't able to replace nurses in any way, they do have the potential to alleviate certain stress points and hopefully, provide tools that free nurses up to provide high-quality care.
So what does Pepper do?
Pepper is currently completing a trial – or 'work experience' if you will – acting as a tool for generating increased communication with patients. For the next month, Pepper will interact with patients in the short-stay unit, answering questions about what patients can do if they feel unwell, providing information on things like parking, where to get food or drink in the hospital, whether smoking is permitted, and more.
After that, Pepper will spend four months in the Townsville Hospital main foyer, answering questions about the influenza vaccination. Pepper uses voice, gestures and even eye contact to communicate with people, making it quite easy for patients to humanise the robot. Pepper also has a touchscreen that patients can use to ask questions or get information, for greater accessibility.

Source: Tech Insider
An example of one of Pepper's benefits is its potential to save hospital employees a lot of time by not having to repeat the same information to various patients. That time can then be translated into other areas – like the ones that a robot could never imitate (such as advanced patient care and conducting treatment procedures).
The future of robotics in healthcare
Although only performing a simple function (for now), there's no saying what future renditions of a social robot such as Pepper could deliver; providing a distraction, information, resources and engagement could all vastly improve a patient's stay in a hospital while taking the strain away from already often-overworked healthcare professionals.
There's also scope for going beyond simple patient interactions and assisting with things like medical diagnoses – with the help of trained medical professionals, of course. If we consider technologies like MRI scanners and X-ray generators, it's evident that machinery (void of human error) can be used to complement our thought process, knowledge and rationalisation with the end goal of creating better, more accurate medical findings in patients. In the same way, there's potential for future robots to perform a similar function in the healthcare field. Of course, all of this remains to be seen. The research and data provided by Pepper's five-month trial at the Townsville Hospital will prove invaluable in shaping this potential future.
Professor Melanie Birks, Head of Nursing and Midwifery at James Cook University, believes this trial will be a great indicator of how well robots can feature in a healthcare setting, but that doesn't mean artificial intelligence is taking over.
"As much as robots might have 'personalities' they can't provide the level of caring and therapeutic engagement that nurses and other health professionals provide."
"There has been a lot of talk about the future of the workforce and how robotics will feature," Professor Birks told ABC News. "We are always going to need health professionals. As much as robots might have 'personalities' they can't provide the level of caring and therapeutic engagement that nurses and other health professionals provide."
Nurses working with robots
If robots do make up the new frontier in healthcare, what exactly does that mean for nurses? We've discussed the potential benefits that artificial intelligence can have for medical professionals, but how will that impact the way they go about their day-to-day?
With the introduction of technological advances, such as Pepper, it's now becoming increasingly important for nurses to lead and direct the implementation of AI and robotic technologies within the Australian healthcare landscape. It's definitely not something that nurses should be afraid of – in fact, it provides some fascinating new opportunities. Nurses willing to broaden their skill set by adopting new technologies are much more likely to see increased job prospects and be in high demand.
Nurses can already begin to prepare for these technological shifts, by being proactive in their educations. The flexibility offered by things like JCU Online's Master of Nursing degree makes it possible for nurses to advance their skill sets and knowledge, without having to pause their careers.