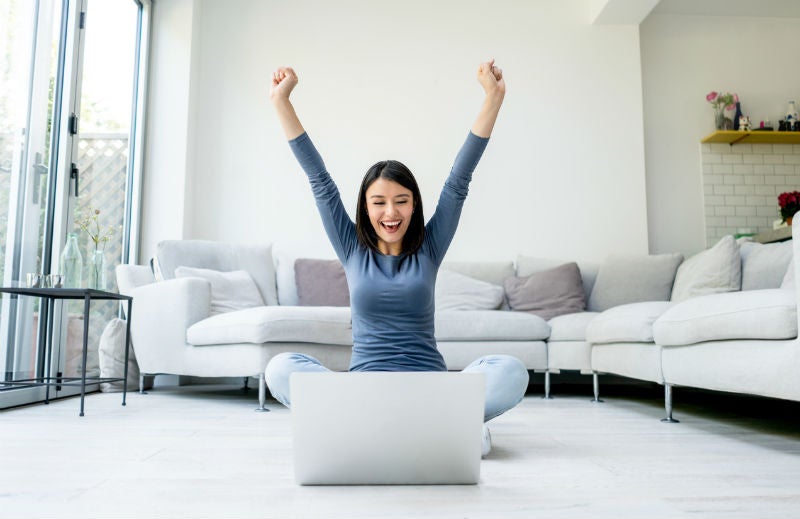 So you've enrolled into your online course – congratulations! With a postgraduate degree under your belt, your earning potential can increase and your career pathways open up. But do you have what it takes to go the distance? As a postgraduate student, it's essential that you understand what's expected of you, how the learning platform functions, how it will fit around your existing schedule and whether it suits the way you learn.
We've uncovered the secrets to being a well-prepared online student and achieving academic success throughout your study journey.
It's up to you
Online postgraduate study requires a self-disciplined approach to learning in comparison to more traditional forms of tertiary education, where you attend on-campus lectures and tutorials. Steering clear of prescribed timetables, you are expected to login regularly to access coursework.
You need to be proactive and committed, and utilise down-time to fit in a few extra hours of study if required.
As each subject lasts for just seven weeks, it's extremely important to your success as an online student that you're on top of the weekly content .
Find your ideal study space
Having a comfortable and organised space dedicated to your study is critical to your productivity. This means piles of old books, papers or junk need be removed. Your chosen space should be for learning alone; a space that blurs the lines between social and study isn't conducive to your ultimate success. In addition to physically organising the room or study space, you also need to organise your digital files. Having readily available and accessible resources on your computer database eliminates time wasting and distractions.
Get a stronghold of the technical
It may seem quite obvious, but ensuring that you understand how online applications work and how they are used within the learning environment is beneficial.
Interacting with fellow students and academics in real-time is at the crux of the online experience, so understanding how to navigate through it all is important.
Make sure your device's operating system and internet connection is up-to-date and appropriate for streaming and downloading to allow for smooth delivery. It also pays to have Skype setup on your devices, as well as headset and webcam functionality as an added bonus, to fully reap the benefits of our dynamic and intuitive learning environment.
Finding a balance
Between your full-time job, family and social commitments, it might seem a little daunting to add online study to that list. Never fear – it's totally achievable! Ensure you plan out your tasks and establish a schedule that you stick to. Being mindful of a few techniques will go a long way:
Be strategic, work towards your main assignments from week one;
Make notes while you read through your weekly content and revisit later on, and;
Converse with academics and peers on discussion boards to see if your thoughts and ideas are heading in the right direction.
It also helps to keep your nearest and dearest across your workload, so they understand your commitments and can be flexible when you need them to be.
Time management is key
We recommend that students set aside at least 15 to 20 hours of study per week – this obviously depends on each individual and how they interact with the coursework. Although it may seem like a lot when coupled with your existing schedule, some careful preparation will help make this timeframe seem a little more manageable. Make use of your commute time to read, eliminate distractions whenever you study and most importantly, be realistic about what you can achieve. And remember: you always have the support of your personal Success Advisor, who will give you one-on-one guidance and motivation throughout the duration of your course.
Ready to take on the challenge? Speak to one of our Student Enrolment Advisors on 1300 535 919 if you have any questions or you'd like to learn more about our online courses.