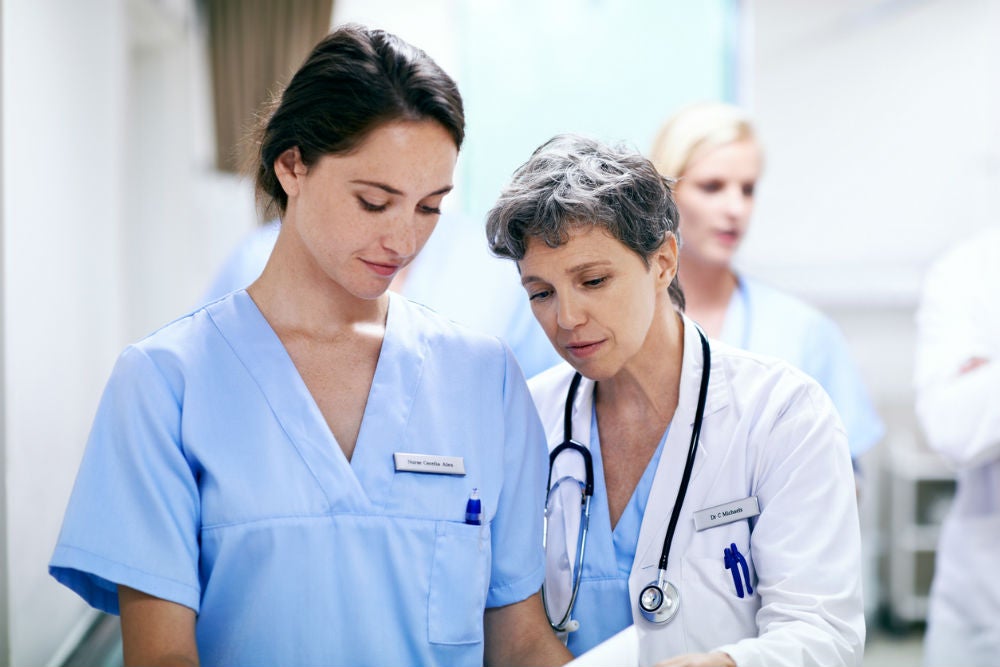 The health industry in 2018 is going through major upheaval. Not only is technology changing the way healthcare is administered, but Australia's ageing population and increasing chronic disease burden also means patient numbers are on the rise. By embracing change and pursuing lifelong learning, nurses can capitalise on factors impacting the healthcare landscape and continue to progress in their careers.
The future of work: occupational and education trends in nursing in Australia, a new report prepared by Deloitte Access Economics, closely examines the trends influencing nursing practice and looks towards the future.
So, what are the trends, and how can you stay ahead of the curve?
The arrival of the digital age
Technology is revolutionising many industries, and healthcare is no exception. Digital solutions are making it easier for patients to be monitored remotely, allowing better access to patient records, and enabling practitioners to predict future needs based on past data.
According to the report, while technology has the potential to greatly improve patient outcomes, it still relies on human application. For the best results in telehealth and remote nursing, nurses need to be able to employ these digital systems themselves as well as train patients in their use. In addition, nurses using digital systems that store sensitive patient data will need to build their data management capability as well as their technical skills.
Ageing population and rising chronic disease burden
'Ageing population' isn't just a buzz phrase – changing patient demographics are impacting the health industry in a big way. Throw in an increase in chronic disease and it's easy to see why the demand for nurses is forecast to grow from 308,000 persons in 2016-2017 to 354,000 persons in 2021-22. Dr John Smithson, Deputy Head of Nursing and Midwifery at James Cook University, told Deloitte Access Economics that these trends could see nurses shouldering more responsibility and building more specialised skill sets.
Shortages of health professionals in some areas could also present opportunities for qualified nursing staff to step up into more senior, autonomous roles. In settings where medical services tend to be limited, such as regional communities, the report suggests that nurses – especially those who are educated 'to deliver advanced practice clinical care' – will have increasing opportunity to take on senior roles and additional responsibility.
What can you do?
According to the report, 'postgraduate study can accelerate the acquisition of high demand skills and attributes in areas such as advanced patient assessment, diagnostic reasoning, pharmacology, therapeutics, financial and human resource management and leadership.'
By pursuing lifelong learning through professional development opportunities and particularly postgraduate study, nurses can build advanced skills and place themselves in a strong position to take up management and 'leadership roles at earlier stages of their careers.'
Get in touch with our Enrolment team on 1300 535 919