The future of work: Occupational and education trends in data science in Australia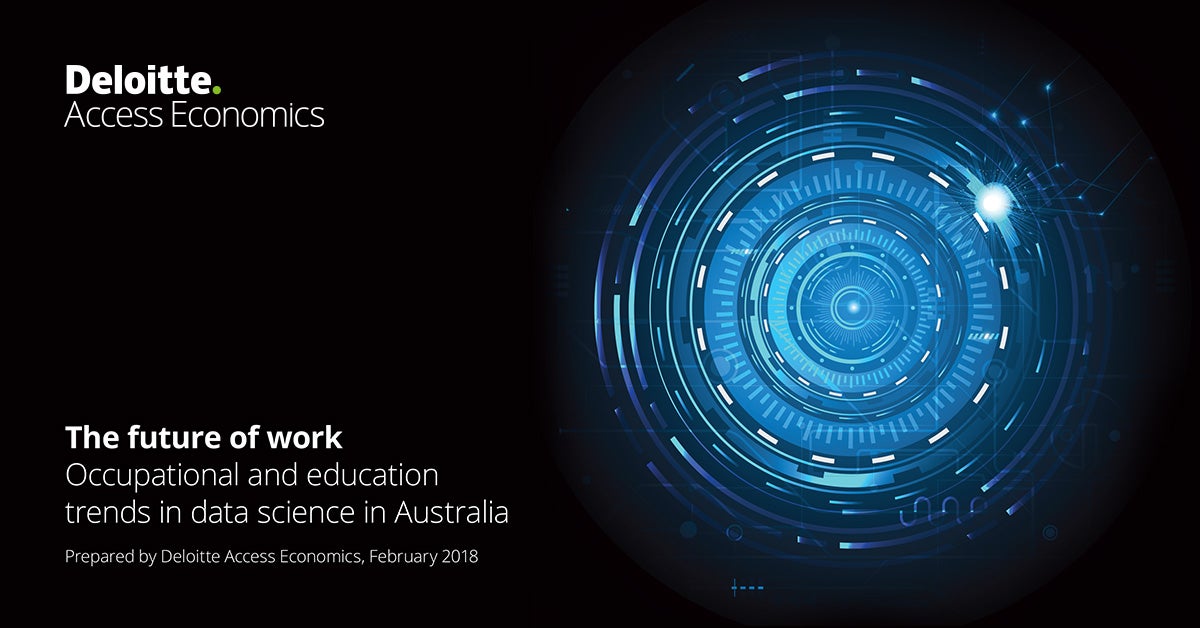 Prepared by Deloitte Access Economics, with insights from James Cook University, this report examines the future of data scientists in the Australian economy.
This report provides insights and commentary on:
The technological developments that have led to the changes for this occupation
Forecasted growth in persons and wages in the data science workforce
How further study can establish core competencies for success in the data science field
A range of factors, such as the rapid and constant development of technology, and the readiness of organisations to adopt various digital strategies and systems, has meant that, now more than ever, data science professionals are in demand across a wide range of industries. Deloitte Access Economics' insights will give you an overview to fully understand these needs and developments.
Complete the form on this page to download your copy of the report.
James Cook University offers a Master of Data Science 100% online.