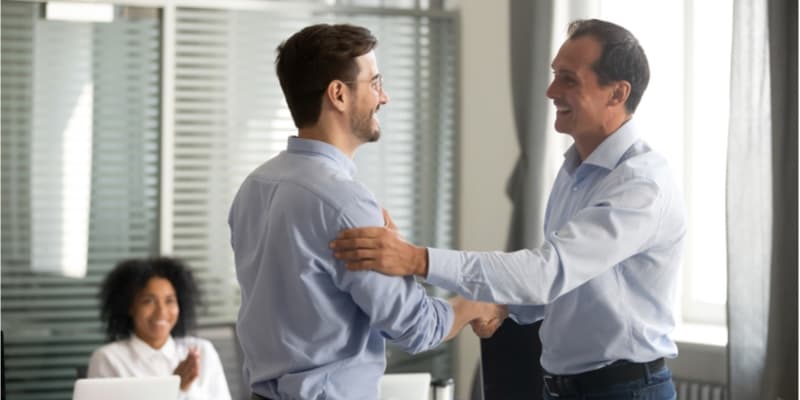 You may think of it as the stuff of self-help books. But today, positive psychology is more than just a concept and is transforming workplaces.
Defined as psychology that "shifts the focus from what is clinically wrong, to the promotion of wellbeing and the creation of a satisfying life", positive psychology has been a game-changer for workplace dynamics around the world.
Today, more and more employers see positive psychology as a critical part of hiring employees, keeping them and meeting organisational goals - and with good reason. Research suggests that positive psychology can not only help staff be friendlier and happier with one another, but it can even increase productivity, original thinking, conflict resolution and performance.
It's a trend that's seen a Canadian brokerage firm offer "happiness training" to help employees learn simple positivity habits such as "gratitude emails" to colleagues. Or, in the United Kingdom, Southeastern Railway made a public "Mindful Employer Pledge" and trained all line managers in mental health first aid. 
As The Black Dog Institute puts it, "When our workplaces are mentally healthy, we see enormous benefits to individual employees and to the business itself." 
Now, more than ever, it seems that understanding workplace positive psychology will help you perform better and show your leadership potential.
But how do you introduce positive psychology to the workplace? Here are five key ways that you can start to implement positive psychology today.
Strategy 1: Celebrate success
Organisations can create processes to recognise and value employee contributions, creating those essential positive emotions that keep people getting out of bed every morning.
For example, managers should regularly (but genuinely) acknowledge individual staff and teams for their excellent work. It could be via email or in team meetings, recognising how individuals have made a difference through persistence, collaboration or creativity. 
These practices can not only create positive goodwill at work - they can encourage people to repeat those successful strategies in the future. So, after challenging projects, be sure to allow staff to mark the occasion and reflect on how they overcame hurdles.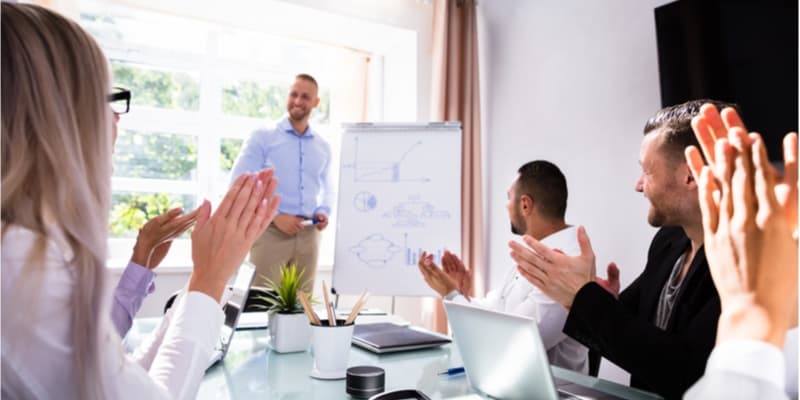 Strategy 2: Play to strengths
Positive psychology encourages organisations to work with their employees' strong suits and create opportunities for them to build their talents. Strengths assessment tests can assist you in working with staff in this pursuit. 
Research suggests people enjoy their work more if they can use as many of their capabilities as possible, including teamwork, judgement and leadership.
Of course, ignoring weaknesses is not good business. The key is, by deliberately putting your staff in more situations where they are likely to succeed, organisations can reap the benefits and build a more engaged workforce. This approach can require some flexibility on behalf of the employer, as they make the right balance of strengths in their workforce. 
Strategy 3: Relationships at work
Relationships are crucial to working attitudes. In particular, organisations need to build secure connections between managers, individual staff and teams. As well as celebrating success in teams, employers could also consider team-based activities such as lunchtime exercise, mindfulness training or other activities with wellbeing benefits.
Ensuring team members understand their own and each other's role in a shared goal is essential.
Managers should be trained to see themselves as "coaches" and be accessible to their staff – in group and individual settings – allowing them to discuss challenges and ideas. Frequent and informal conversations are crucial. 
Without this collaborative support, people can very quickly disengage from their work. There is also a higher risk of failure, costing the organisation financially and damaging workplace optimism.
Strategy 4: Have the culture conversation
Help people see that their work has meaning by actively talking about organisational goals, values and culture. 
If an organisation is clear about its purpose, individuals can decide whether their values align with their employer – and either feel motivated to contribute or decide to move on (which is probably for the best). Communicate this purpose at every opportunity: in the physical work environment, via public and internal communications, at events and staff meetings. Even job descriptions and employee work plans should explicitly align with broader organisational goals.
Of course, an organisation needs to be clear on its objectives to share them with staff. The best approach is to collaborate with the team to develop and refine this workplace culture over time, creating the maximum opportunity for an individual to "own" their work. 
Staff can be engaged in this culture-building process via online surveys or group forums. Seeing their input in action is an excellent morale-builder.​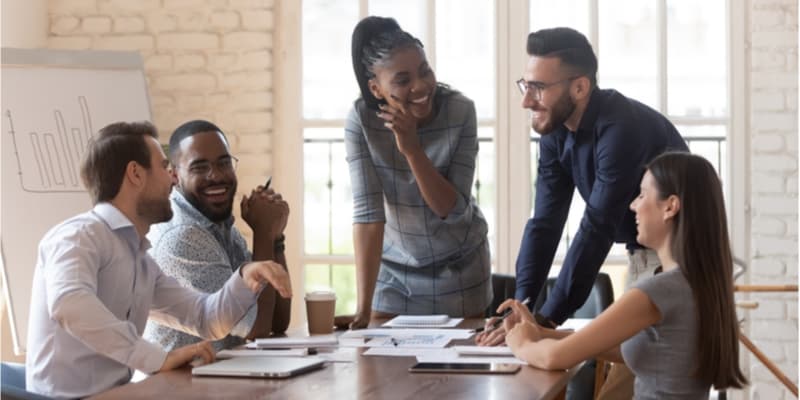 Strategy 5: Invest in people
Creating opportunities for learning and accomplishment builds your workplace skill base and shows employees that the organisation values them. Consider ways you can sponsor employees to grow their skills, and ensure these opportunities are visible. There are various options with varying levels of financial investment: 
professional development
mentoring (share expertise 'up, down and across' the organisation to give all staff leadership experience)
short-term 'promotions' to cover senior staff on leave.
As well as building loyalty and fulfilment in your workforce, regular opportunities to learn can help people develop a growth mindset for their career journey. We know this is vital in today's workplace, as organisations face rapidly developing technologies and work practices.
The JCU Online Graduate Diploma of Psychology will teach you all the skills you need to make an impact. This 100% online course is a strategic tool for professionals in teaching, human resources, marketing, counselling, social work, and consulting to grow their career and qualify for leadership roles.
Learn more about our online postgraduate courses. Get in touch with our Enrolment team on 1300 535 919.