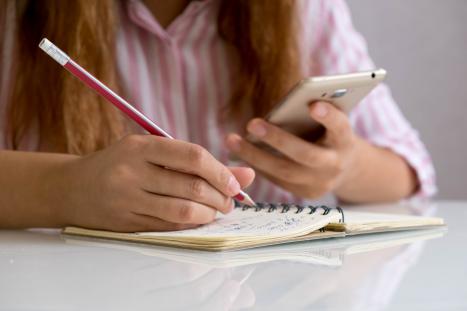 Consistently, nursing is upheld as one of the most highly regarded and trusted professions. In 2017, Roy Morgan reported that 94 per cent of Australians thought nurses had high levels of 'ethics and honesty'. Society entrusts nurses with the care of some of our most vulnerable people, and the communities experience and faith suggests nurses are well equipped ethically and professionally for the job.
It is accepted that 'integrity and adherence to ethical practice is crucial for successful patient outcomes '. However, recent JCU research led by Professor Melanie Birks and Dr John Smithson suggests there is not merely a higher than expected rate of  academic dishonesty in Australian nursing students but also that academic dishonesty may correlate with professional misconduct. This poses the question: why is cheating occurring in this most respected of professions?
Cheating – the basics
Professor Birks and Dr Smithson consider the following the most prominent types of academic dishonesty:
Plagiarism
Unauthorised collusion
The use of 'bespoke' assignments writing websites
It boils down to students giving themselves an unfair advantage, or intentionally disadvantaging other students through these practices.
Professional misconduct, on the other hand, was described in several ways. In essence, incorrect technique; failure to accurately take or document patient data; and breaching privacy regulations could all constitute undesirable performance.
Do nurses really cheat?
Sadly, sometimes they do. Although the issue surrounding academic dishonesty is not unique to the nursing profession, Professor Birks and Dr Smithson's research identified a higher than expected rate of academic dishonesty among those surveyed. Encouragingly, while the participation in this activity was greater than expected, the frequency of students engaging in academic dishonesty was found to be low. Although a problem throughout most demographics, the study highlighted that younger students were more likely to engage, as were students approaching the end of their degree.
Why would nurses risk it all?
There are a number of factors that could affect the likelihood of students cheating. One of the most highly discussed is the increased access to technology. Students now have at their fingertips a plethora of information that can easily directly incorporated into their assignments. Additionally, Birks suggests that 'assignment mills', or tailored websites that write projects for students, are more accessible than ever before. While technology makes it simpler to plagiarise, it has also provided more sophisticated techniques for detecting it.
This leads to the question of student preparation. There are numerous referencing styles out there that often change between faculties and students can also bring incomplete or incorrect understanding of their obligations around originality and plagiarism. Universities may have to devote more time to educating their incoming students on plagiarism and student and professional conduct policies and expectations and how to appropriately reference.
Preparing students to be aware and succeed
The research led by Professor Birks and Dr Smithson has contributed to the development of James Cook University's online Master of Nursing in Education major.
---
If you're interested in exploring the theories and practices applicable to education for health professionals, reach out to our Enrolment team to discuss your options for online study. It's never too late to begin a new adventure.