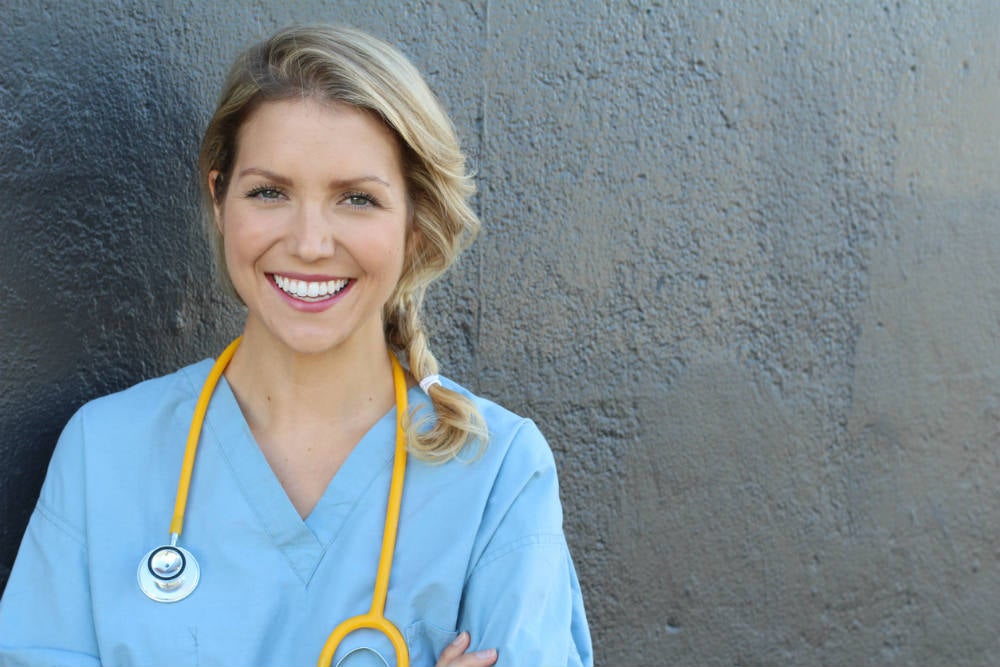 In the next five years, the nursing profession is expected to grow almost twice as much as the overall Australian workforce. While this means employment prospects are healthy for all nurses, those with advanced postgraduate qualifications will be in a particularly strong position to secure diverse careers and healthier salaries.
Deloitte Access Economics, with insights from James Cook University, has prepared The future of work: occupational and educational trends in nursing in Australia – an insightful report that examines what's on the cards for jobs growth and salary increases in nursing.
What's causing the growth?
Current trends in nursing – including our ageing population, chronic disease and digital innovation – are a major factor driving forecast demand for nurses.
Those with advanced education will be ideally placed to alleviate the pressure placed on the health system by an ageing population and increasing burden of chronic disease. At the same time, digital technologies in healthcare will create new opportunities and responsibilities for nursing staff with skills and knowledge in this area.
Based on these trends, the report forecasts nursing workforce growth at 2.8 per cent from 2016-2017 to 2021-2022. In comparison, expected growth during the same period for the general Australian workforce sits at an average of 1.5 per cent.
Where are the opportunities?
Australia has a nursing labour shortage, so nurses are in high demand. In fact, Health Workforce Australia 2014 predicted a shortfall of approximately 85,000 nurses nationwide by 2025. Combined with the industry's expected growth, this under-supply should lead to excellent employment prospects and increasingly well paid, rewarding careers for qualified nurses.
Nurses with postgraduate qualifications will be eligible for a particularly diverse range of roles. The report highlights notable uplift in demand for varying roles and specialties including midwives, nurse educators and researchers, nurse managers, registered nurses and general managers within the health industry.
All these roles have an expected annual growth rate higher than the national average, however registered nurse roles have the strongest outlook with expected jobs growth of 2.9 per cent.
How can postgraduate qualifications accelerate careers?
Nurses who build advanced skills through further study may be able to progress into leadership roles more quickly. According to Dr John Smithson, Deputy Head of Nursing and Midwifery at James Cook University, the increased pressure on health services caused by the ageing population will create new opportunities for nurses with leadership and management skills to step into more senior roles.
Smithson also highlights the impact that the ageing population will have on natural attrition within the senior nursing workforce. As current senior nurses grow older and eventually retire, he believes a skills gap will emerge; this skills gap is likely to be filled by nurses with postgraduate qualifications. These nurses will be equipped with skills that may have traditionally been built through years of experience, including management capabilities and advanced patient assessment and care skills.
How much can nurses earn?
The Australian Government's Job Outlook website shows that registered nurses can expect to earn an average weekly income of around $1,480. While this figure – which includes nurses both with and without postgraduate qualifications – is higher than the overall jobs average of $1,230, nurses with postgraduate qualifications can expect to earn even more.
Over the next five years, the report found that the average annual income of nurses with postgraduate qualifications is expected to increase from $95,391 to $111,253. Deloitte's research shows the average income for postgraduates within the nursing industry can be up to 45 per cent higher than those without any post-school qualifications.
Get in touch with our Enrolment team on 1300 535 919