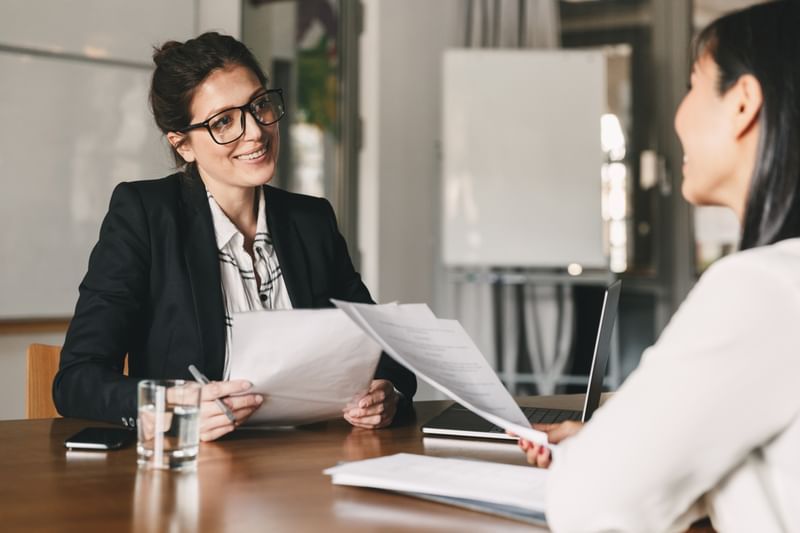 Whether it's an office, a construction site, a fleet or a work from home arrangement, the Australian workplace is diverse and varied. If you want to Improve the health, wellbeing and resilience of employees, you may benefit from knowledge of psychology, specifically health psychology.
What is health psychology and why is it important?
Health psychology is an area of practice that provides education and supports behaviour change to help people to manage or eliminate the impacts of chronic illness, trauma, injury or disability.
Health psychologists, for instance, may be heavily involved in the support of people with kidney disease to help them manage associated symptoms such as fatigue, restless legs and sleep disturbance. Other health psychologists may provide more general assistance through phone consultations as part of an Employee Assistance Program (EAP).
One of the United Nations' Sustainable Development Goals is to ensure healthy lives and promote wellbeing for all, at all ages. Unfortunately, at this point in time globally, the majority of people experiencing mental illness receive no treatment.
In Australia, a recent inquiry by the Productivity Commission confirmed that our mental health system is not comprehensive and fails to provide the treatment and support that people expect. The inquiry made several recommendations which are being considered by the Government.
Health psychology can play a key role in improving mental health conditions as well as increasing the quality of life for all.
Why is employee wellbeing important?
Mentally healthy workplaces are important to employees because their colleagues look out for them, and they can seek help early if they have mental health issues.
Mentally healthy work environments are important to employers because they are more productive. They have reduced absenteeism, increased employee engagement and lower costs for retention, sick leave and health care.
Of course, employers also benefit from wellbeing strategies and healthy workers through the job satisfaction and wellbeing of their employees.
How can psychological theories be used to improve employee wellbeing?
Psychologists have several models and theories of health behaviour change in their toolbox. Which one they apply depends on the health behaviour to change, the cultural or social context and whether they are working with an individual or a group. They can also be applied and adjusted for workplaces, communities and whole populations.
Theories that have been used to influence public health policy in Australia include:
The Health Belief Model
The Transtheoretical Model
The Theory of Reasoned Action & The Theory of Planned Behaviour 
Social Cognitive Theory
Self-Determination Theory
1. Health Belief Model
The Health Belief Model contributes to behaviour change by providing prompts towards healthy behaviour and increasing the impediments between us and unhealthy behaviour.
The Australian Government applied the Health Belief Model to reduce smoking rates. Advertising materials educated consumers about the health risks of smoking and prompted them to quit, while cigarette prices were increased, and tobacco company advertising was banned.
The Health Belief Model is dependent on an individual believing that they can successfully make a behaviour change. Having faith in your ability to do something can have a major impact on your ability to do it, which is why some people still struggle with behaviours such as smoking.
This could be implemented in the workplace by educating staff about how flu vaccines work and how effective they can be, then offering the opportunity to have a free vaccine administered at work at the start of flu season.
2. Transtheoretical Model
The Transtheoretical Model is a stage-based practice that moves individuals and groups from unawareness to new behaviour. Resources and supports can be employed at each stage to encourage success.
This can also be applied in a workplace context through organisational change. For example, using a new type of software.
The stages of the Transtheoretical Model are:
Pre-contemplation: when the new software isn't thought of at all.
Contemplation: starting to think about the new behaviour, such as using new software.
Preparation: getting ready to make a change. For example, researching options to find one that best suits the company's needs.
Action: acting on your plan. For example, downloading the new software and training the team in how to use it.
Maintenance: ongoing adjustments and review of your plan. This could include getting feedback from employees about their experiences with the new software, identifying issues and resolving them.
3. Theory of Reasoned Action and Theory of Planned Behaviour
With the Theory of Reasoned Action, whether or not we perform healthy behaviours can be predicted by our attitudes. If we believe it to be a healthy behaviour and our social environment supports it, we're more likely to do it.
The Theory of Planned Behaviour is an extension of the Theory of Reasoned Action that acknowledges the impact of subjective norms and behavioural controls. Are we surrounded by people who support that behaviour, and do we have the internal strength to choose the healthy behaviour?
For example, we know that it's not healthy to check our mobile phones after we go to bed, but if that affects our social standing then we might choose the unhealthy behaviour and check.
In the workplace, this could be implemented through group challenges encouraging staff not to check their phone between certain hours of the evening. This empowers staff to hold each other accountable and creates a social environment that supports healthy behaviour.
4. Social Cognitive Theory
Social Cognitive Theory describes how we are influenced by our relationships with family, friends and colleagues. It explains why we might behave in one way at work, another way with our family and differently with our friends.
Social Cognitive Theory can also explain how we learn new procedures and skills, especially in the workplace. For example, pairing new employees with an experienced peer allows them to engage in vicarious learning, where someone gains new skills by watching someone closely.
5. Self-determination Theory
According to Self-Determination Theory, there are two types of motivation, internal and external.
It explains why some people have the intrinsic will to get up at 5am and go for a run on their own, while others need the extrinsic encouragement of a running community like Parkrun to get out on the track.
To use this theory in the workplace, it can be helpful for employees to sign up to group activities like running groups or yoga classes, to ensure they have external motivation to engage in healthy behaviours.
How can I promote mental health and wellbeing in the workplace?
Before embarking on a program to promote mental health and wellbeing programs in the workplace, it's important to develop an understanding of the workplace, its employees and their cultural context.
According to the Black Dog Institute, one in six people are currently experiencing mental illness, which usually is in the form of anxiety or depression. An additional one in six people experience symptoms of mental illness such as worry, sleep problems and fatigue.
Understanding that a third of the workforce is experiencing mental health challenges will help to guide the development of health promotion programs.
Health intervention programs
Health intervention programs can be broad and use Social Cognitive Theory in their design, or they can be specific and individualised with the Transtheoretical Model.
Many employers have an Employee Assistance Program which gives employees free and confidential access to psychologists.
The Department of Health in most Australian state governments have workplace health intervention programs like the Get Healthy At Work program in New South Wales. Applying the Theory of Planned Behaviour, these programs provide health information for mental wellbeing, a healthy diet, exercise and other health-protective behaviours.
Which health interventions can be implemented in the workplace?
Implementing a workplace wellbeing health intervention doesn't have to increase costs for employers or the burden of work for employees. The first step in any action plan can be to encourage a workplace culture that respects and promotes a healthy work-life balance.
Review policies and establish a wellbeing policy where necessary to support people with mental health challenges and promote positive workplace mental health.
Where budgets allow, bring guest speakers into the workplace environment to talk about stress management and build a library of resources that staff can access to develop stress management tools.
Health and wellbeing tips at work
The Black Dog Institute recommends six actions to improve health and wellbeing in the workplace:
1. Smart work design
This can include flexible work design, achievable workloads and making sure the physical work environment is safe.
2. Build personal resilience
This could be providing stress management and resilience training, or encouraging mentoring.
3. Build better work cultures
For example, providing mental health education to all workers and having strong mental health policies.
4. Increase awareness of mental health
Which can entail providing access to mental health information, having open conversations about mental health at work and participating in events like World Mental Health Day.
5. Support staff recovery from mental illness
This might involve training managers and supervisors on how to support workers experiencing mental illness and offering flexible sick leave options.
6. Encourage staff to seek help early
For example, encouraging staff to seek help early and introducing peer support programs.
Studying psychology with JCU Online can give you skills that can be applied to your workplace
As the world becomes more complex and automated, there is an increased demand for soft skills or human skills that you can build with a Graduate Diploma of Psychology (Bridging).
If you work in a human-centred profession like teaching, human resources or marketing, this course will diversify your knowledge so you can bring psychology into the workplace. This program has been designed to prepare you for the integrated health, environmental and social challenges of the modern world. It can also be the first step on the pathway towards becoming a registered psychologist.
Learn more about our 100% online Graduate Diploma of Psychology (Bridging).
Get in touch with our Enrolment team on 1300 535 919