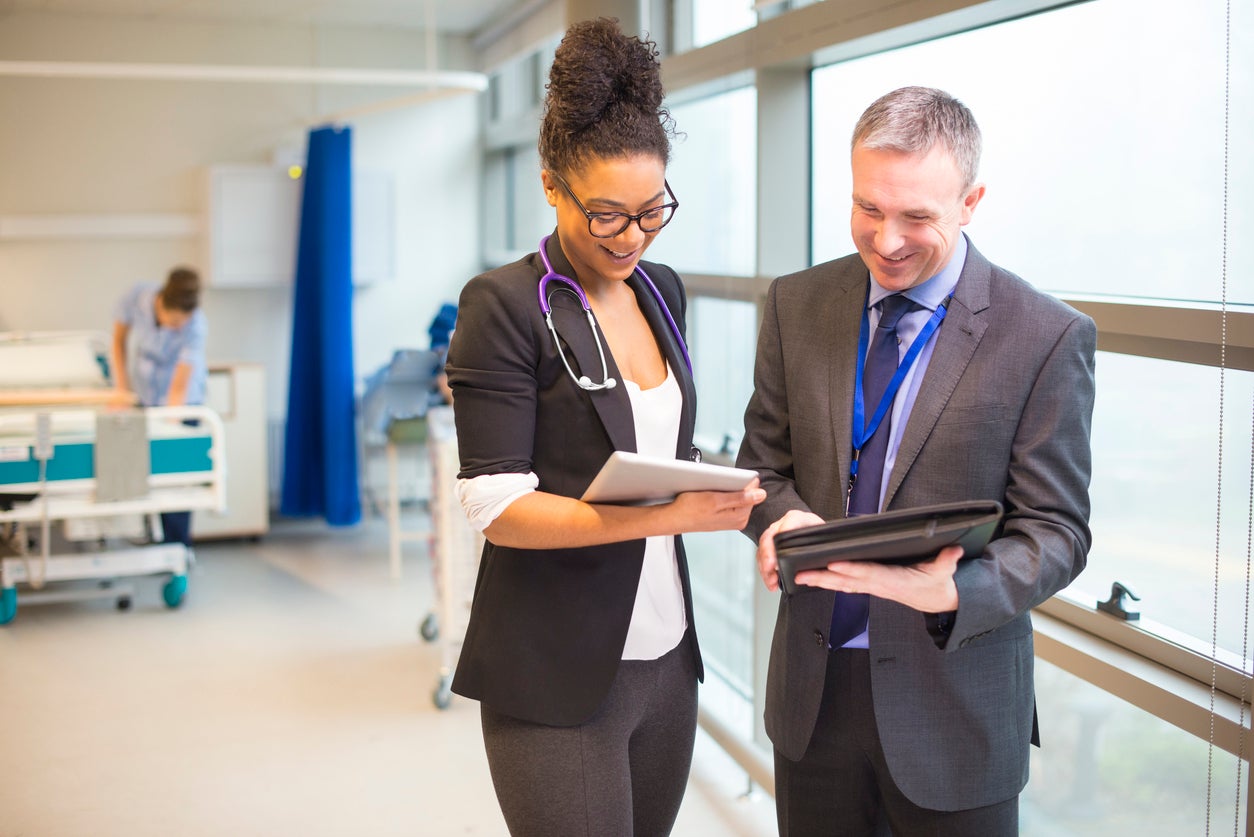 Many of us overlook the fact that leadership and management skills are valuable to every profession. No matter what industry you choose, you'll be required to work as a team, and at times exercise appropriate strategies to enhance your own performance, and that of those around you. Nursing is a profession that requires both a degree of autonomy and an immense amount of teamwork.
While you will be required to work independently as you interact with patients, you'll also be required to work together with numerous other healthcare professionals. As we move forward with new systems and ways of understanding the workplace, the time is ripe for the industry to embrace new and enriching models, that underscore the importance and usefulness of leadership and management to nursing.
Leadership and management: a strong partnership
Although the two are often combined, there are subtle differences between leadership and management. Leadership involves using your skills and personality to bring your team forward towards a common goal. In contrast, management is about utilising the appropriate methods to enhance operational performance.
As a diverse and ever-changing profession, nursing is well situated to incorporate both. Individuals have numerous opportunities to practice leadership through their own self-reflection. Understanding your own strengths and weaknesses in dealing with various patients, colleagues and administrative duties, is vital. Additionally, this self-awareness can then be passed onto your fellow nurses, and applied to the ways in which you must work as a team to deliver the best possible care. Experience in critically assessing both patients and colleagues enables nurses to develop valuable leadership and management skills.
Making the call
While strong leaders empower every team member to have their own voice, management recognises that there must be individuals in charge to make decisions. Like many professions, the various individuals that make up the industry encourages a variety of leadership styles. When this is combined with appropriate management channels, proper processes are employed and the right decisions are made. Injecting more management opportunities into the nursing profession empowers these individuals to flourish, as they develop the self-assurance that comes with having the confidence to take risks and make difficult choices.
As healthcare workers who are exposed to a wide variety of experiences within their profession, nurses are in a unique position to exercise their leadership and management skills to help bring about effective improvement
.
Although not everyone feels they are suited to management or leadership roles, the skills are highly transferrable and can carry you through a wide array of workplace experiences. The healthcare profession will benefit greatly from increased diversity within its leaders, and individuals who put in the time to develop their skills are sure to reap the rewards. By arming dedicated individuals with the right tools, nursing, leadership and management will be a 'happy marriage'.
To find out more about how you can strengthen your leadership and management capabilities in healthcare, check out our Master of Nursing course page or contact our friendly Enrolment team on 1300 535 919.