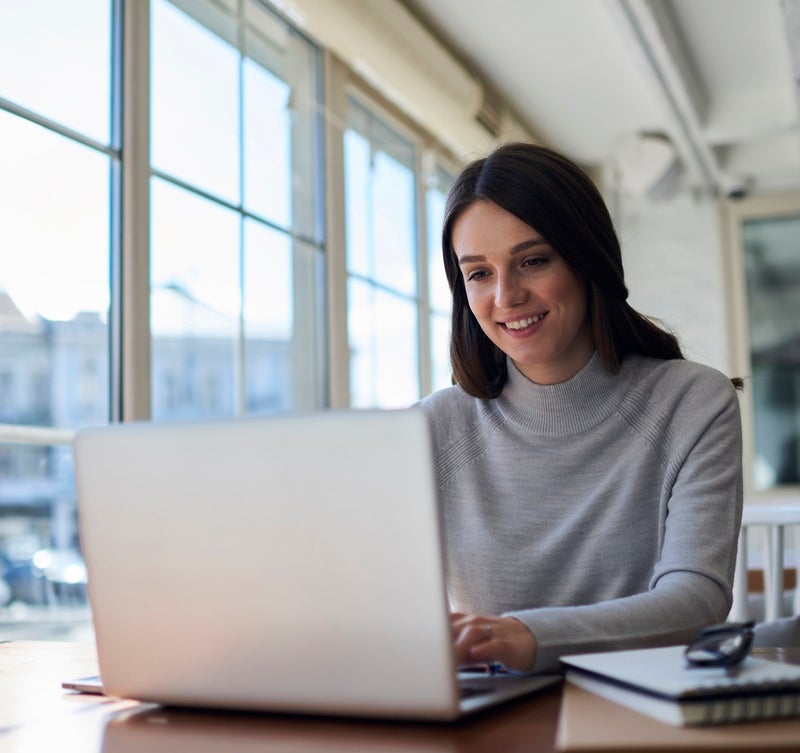 Taking courses online can be a fantastic way to make your education work for your lifestyle. But online study isn't always as easy as it sounds, and some students find the lack of in-person contact a real challenge. Luckily, there are several online learning strategies that can make it much easier to manage your course load and thrive. Check out our top five online study tips and pave the way for academic triumph in 2019:
1. Get a head start
The summer break has left you refreshed, sunburnt and overfed; your pen or laptop is at the ready, and you're all set to plunge into the first week of the semester. Last-minute deadlines and exam stress probably aren't on your mind – but this is the best time to think about them. The more you do now to set yourself up for the year, the easier things will be later on.
Your best bet is to get off to a running start. Getting ahead on readings and research early on can give you a momentum that will help carry you through the semester. That doesn't mean blitzing through all of your coursework so you're onto exam revision by week four, but it does mean doing groundwork and establishing habits that will help you when the pressure builds. It's also important to be realistic and remember that almost everyone feels like they haven't done enough, regardless of the circumstances. Wherever you're at, it's okay. The best time to start is now.
2. Plan out your schedule
Good preparation is a key component of success. Work out what your overarching intentions are by writing down your goals for the semester. This helps to check if they're SMART (Specific, Measurable, Action-based, Realistic and Time-limited.) Then break your goals down into the small steps you'll need to do to achieve them. The more 'bite-sized' your actions are, the easier they'll be to complete.
As an online student, you get to be your own timetable co-ordinator. But remember: structure helps. Establish a consistent, weekly study schedule to make time for university in your life. Also, make sure you write down and double check significant dates like exams and deadlines, and resolve any calendar clashes as soon as possible. For instance, if you need to take a day off work for an exam, it's better to ask for it sooner rather than later.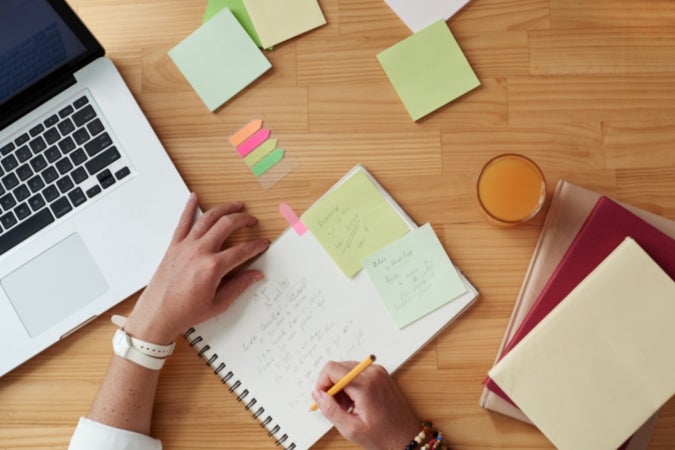 3. Create your own campus
When your campus is online, making a dedicated study space is especially important. Our thinking states are cued by our surroundings, so having a designated study space can improve your productivity. Try to find somewhere as quiet and distraction-free as possible (of course, that's not always easy if you have kids or pets in the house!). If you like to groove out while you study, remember that it's generally easier to concentrate if the music you're listening to doesn't have vocals.
While having a 'home base' to work from is valuable, it's also true that one of the benefits of online study is geographical flexibility. You might like to study on public transport, in cafes or in the park. Local libraries are the perfect place to hit the books. For extra motivation, think of them as quiet, well-equipped co-working spaces you can access for free.
If the internet tends to distract you, remember that studying an online course doesn't mean that you have to do all of your studies while you're actually online. Don't be afraid to combine tried-and-tested study techniques with your 21st-century education. When doing work that doesn't require the internet, turn it off – and keep your phone off or on flight mode as often as possible. Many successful students actually print out readings because they find paper documents easier to digest and annotate.
4. Connect to other students and tutors
For some students, the biggest challenge of online study is a sense of isolation that comes from not having regular in-person contact with teachers and fellow students. This doesn't have to be the case. Forums are often a central part of online courses and because these are accessible at any time, online study can foster a greater sense of community than weekly, one-hour tutorials where students often don't remember each other's names.
To make studying online work for you, it's important to reach out. Introduce yourself to your tutors and lecturers at the outset and keep regular contact with them throughout the course. Remember, they're there to support you and want to know how you're finding the course or if there's anything you're struggling with. The same goes for peer support advisors. These people are experts in the kind of challenges common to online students.
It's also helpful to communicate regularly with other students. Your course will probably facilitate some kind of online study support groups. Use them, and create your own as well through your LMS, email or social media. It might feel a little awkward reaching out at first but remember that other students are probably feeling the same way and also want to connect. Study groups provide a space to chat about the course and seek assistance for any questions you might have
5. Take care of yourself
Study of any kind can be stressful, and online study has a unique set of benefits and challenges. If you're balancing university with other responsibilities like work, family or volunteering, remember to dedicate time to your physical and mental wellbeing as well.
If you're going through a rough patch in another part of your life, or you're one of the many students in Australia who experiences mental illness (e.g. anxiety), it really helps to reach out for support. Get in touch with our university's support services early so they'll be able to help you further down the track if you need it.
Thinking about online postgraduate study? James Cook University offers a broad range of internationally regarded online courses. The team at JCU are experts at supporting students to enhance their careers.
Learn more about online postgraduate courses. Get in touch with our Enrolment team on 1300 535 919.