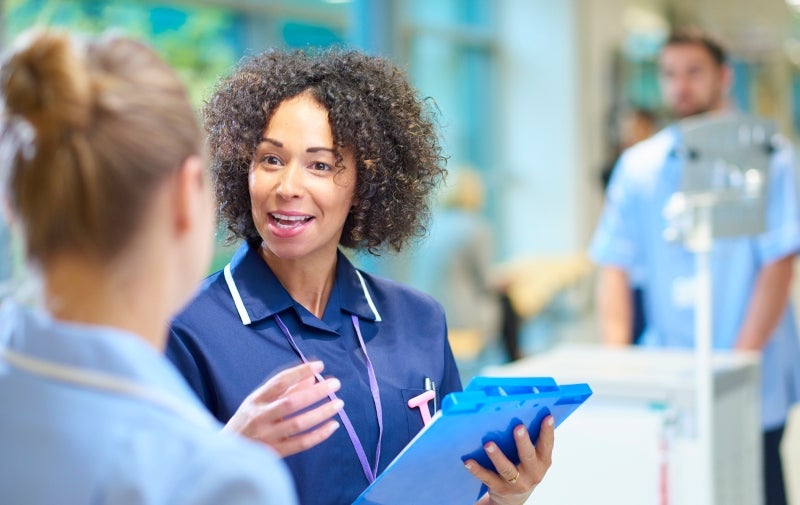 While quality nursing underpins Australia's world-class health system, it is the work of Nurse Managers that allows nursing teams to provide patients with the best care possible.
A nurse manager directs, supervises and leads the nursing staff across a variety of practice settings, from inner-city hospital wards to remote medical clinics.
However, not only are nurse managers required to provide advanced patient care through higher order clinical decision-making and diagnostic reasoning, but they must also have the leadership skills to supervise, support, educate, manage and evaluate staff, design and implement rosters, manage budgets, keep abreast of evidence-based practice and report to senior managers.
Taking on such a leadership role – which carries with it the responsibility of providing best-practice patient care as well as staff efficiency and wellbeing – can be both daunting and rewarding.
An online Master of Nursing allows Registered Nurses (RNs) to take their next step up the career ladder by providing the real-world management skills required to lead highly skilled and busy teams while retaining a patient-centred care model.
These skills are in high and increasing demand and can lead to substantial increases in pay, particularly in Australia which is facing future nursing workforce shortages. According to a recent report to the Federal Parliament, there will be an estimated shortage of more than 100,000 nurses by 2025.
Strong nurse leadership creates a safer environment for patients, and it also acts as a bridge between the patient, healthcare professionals and practice administration, increases job satisfaction for junior nursing staff and creates a harmonious work environment.
Nurse managers have a passion for nursing and while they may at times feel that they need to be all things to all people, nursing academics have identified the key attributes necessary for effective nurse leadership. Here are the top six:
1. Clear Communication 
Poor communication is one of the most prevalent causes of adverse patient outcomes in developed nations. From lapses at hand-over to miscommunication between doctors and nursing staff, studies have found that poor communication was one of the leading causes of preventable deaths in hospitals. In turn, preventable errors have been linked to increased nurse turnover, low morale and higher levels of staff stress and distress.
A nurse manager is like the hub of the wheel, taking in information from all sources, ranging from patients and consumers of healthcare services, their own staff and others in the healthcare team, along with the those from the executive departments.
Key components of successful communication strategies include using active listening skills, paraphrasing comments for clarity, slowing down in a busy environment to absorb what is being said and encouraging input from all members of the healthcare team.
2. Commitment to clinical practice 
Medicine and healthcare have never been as fast-changing and dynamic as they are today. Effective nurse managers have a passion for healthcare and a desire to provide best-practice care in a constantly evolving environment. Nurse managers help facilitate change to improve patient care by using their clinical expertise to advocate for patients and improve health outcomes. With so many demands made of them, skilled nurse managers are able to balance business efficiency with clinical care while teaching best practice to junior staff.
3. Big picture thinking 
Nurse managers are change agents. They sit between upper management, junior staff and health professionals and so are often in the perfect place to see where improvements can be made to support strong communication, reduce waste and overlap and stretch the budget to improve patient care. Australia is facing many complex challenges in the future with an ageing population and the consequent rise in chronic diseases along with an expected shortfall in nursing numbers. Nurse managers understand the importance of staff retention and up-skilling and they help junior staff design and fulfil a satisfying career plan while meeting the aspirations of the larger organisation.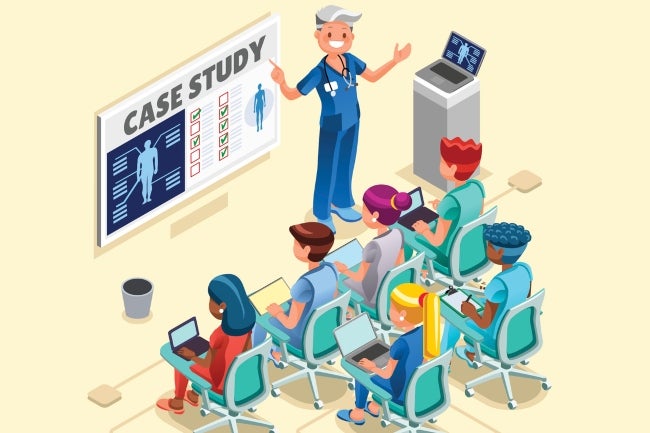 4. Mentoring and mentorship 
In an article written in Ausmed Education, author Paul Ross states that there are two major benefits of having a mentor as a nurse. The first is that the relationship offers support in the clinical environment, allowing for workplace learning, and the other is that it helps translate new knowledge into practice. Effective nurse managers are happy to mentor junior staff by teaching and imparting their knowledge while seeking mentors of their own who can help guide them on their journey to becoming the leaders they seek to be.
5. Life-long learning 
Life-long learning is a key component of nursing in Australia, but it is even more crucial for nurse managers who must juggle the responsibilities of clinical care with business, budgetary and staffing issues. Nurse managers who complete JCU Online's Master of Nursing understand and implement research and embrace leadership or educational practice roles in a variety of health environments. They are equipped to drive the change needed to optimise patient outcomes and staff wellbeing.
6. Demonstrating respect 
Nurse managers set the bar high, knowing it is their role and privilege to create a respectful workplace that allows all staff to flourish. They know that each staff member is an individual who has arrived via their own pathway, bringing with them individual skills and strengths. They put employee satisfaction at the top of their list of priorities on the understanding that the development and maintenance of strong work relationships are vital to the success of the unit or practice setting. While leadership requires authority, they never blur the line between discipline and bullying. Effective nurse managers address conflicts or problems as they arise and support collaboration and open communication.
One of only 15 Australian universities to be ranked in the top 300 of the world's universities, James Cook University (JCU) provides a 100 per cent online Master of Nursing delivered by internationally respected academics designed to allow you to learn anywhere at any time.
JCU's online Master of Nursing offers three principle specialisations:
Advanced Practice: Giving you the skills you need to deliver advanced patient care
Leadership and Management: Giving you the confidence and knowledge to embrace leadership or management positions in healthcare, or
Education: Giving you the ability to take on educational practice roles in clinical or non-clinical environments.
Learn more about JCU's Online Master of Nursing.  Get in touch with our Enrolment team on 1300 535 919.