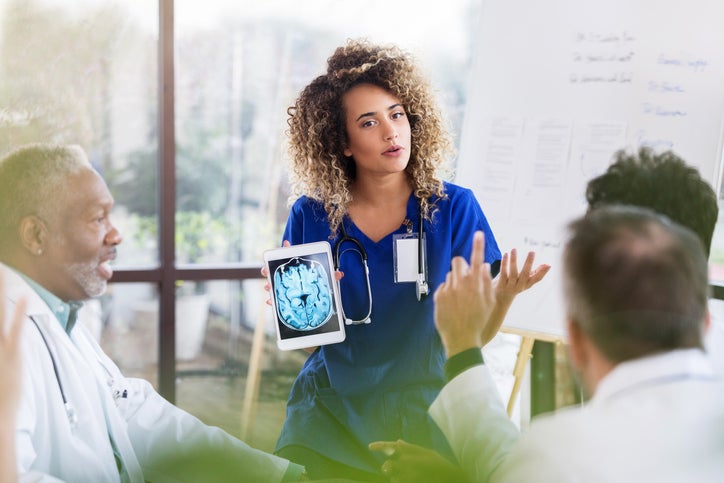 Your portfolio - it's something that every nurse needs to have. Yet, nurses often admit that their portfolio is more of a collection of documents in a shoebox rather than a comprehensive record of their professional achievements and competence to practice.
In reality, your professional portfolio could be the most critical tool you have when it comes to advancing your nursing career and demonstrating your continuing professional development as a nurse. 
A well presented professional portfolio will most certainly help you apply for a new job, but it is also essential for showcasing your development and communicating your competence to practice as a nurse. It can even make you a better nurse.
So what if you don't have a professional portfolio, or you have a portfolio that is disorganised or sitting in a shoebox somewhere? Why will a portfolio help you in your career, and how do you start creating one?
Let's start with the basics.
What is a professional portfolio for nurses?
A professional portfolio is a structured collection of carefully selected materials that provides credible evidence of a nurse's employment, education and professional development as a health professional over time. Portfolios showcase achievements, demonstrate professional development and help in career planning.
Your portfolio is not just a resume or a random assortment of papers and certificates. Each item in your portfolio has a purpose, and when carefully structured and organised, it becomes a useful tool for a variety of purposes. 
By creating and maintaining your nursing portfolio, you can capture your journey as a healthcare practitioner. That not only helps you reach your career goals - it also demonstrates how you meet your professional standards, helps you monitor your progress and plan your professional growth as a nurse.
Why should I have a nursing portfolio? 
According to Andre, Heartfield and Cusak, there are three reasons for maintaining a professional portfolio:
1) Provide evidence of continuing competence 
Your portfolio helps you communicate your learning, development and level of competence against your professional standards of practice. 
2) Developing lifelong learning and reflective practices
Healthcare is constantly changing, and as health professionals, nurses must continually develop, grow and adapt to change. So, having a positive approach to lifelong learning is critical. 
Your portfolio can help you demonstrate your capacity for lifelong learning and that you have the necessary capabilities needed to cope with change and continually learn to ensure currency and competence in practice.
3) Career planning
Your professional portfolio can help you consistently review and re-evaluate your career plans. Not only does it help you put a roadmap in place for what you'd like to do with your career – it's also a way of identifying your strengths, filling gaps in your experience, and motivating you to find opportunities to progress.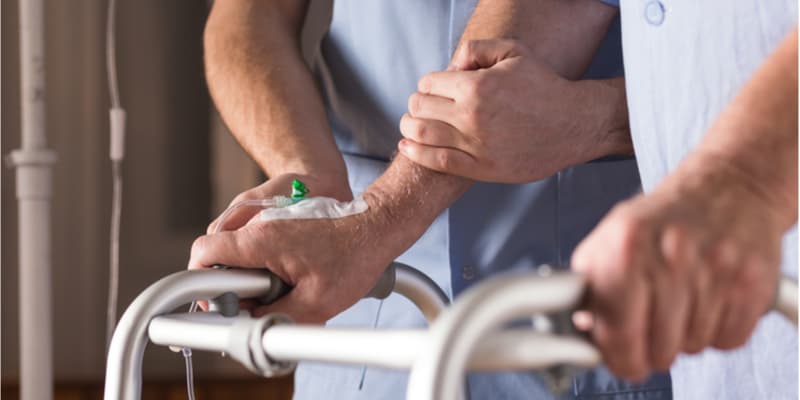 How do I make a structure for my portfolio? 
Because a professional portfolio can serve different purposes, they can be organised and structured in different ways.  
To help you decide how to create a structure for your portfolio and organise your content, ask yourself the following questions:
Who am I as a healthcare professional?
Here you want to clarify: 
What is it that you want to contribute as a healthcare professional? 
What capabilities do you have and how did you achieve these?
What do you value about what you do as a nurse? 
What are your long-term goals?
Who is reading my portfolio?
Are your readers from a regulatory body, an employment agency, a learning organisation, or somewhere else? What will they want to know about you and see from you to reach your goals?
What purpose does my portfolio serve?
Try asking these key questions to ascertain the purpose of your portfolio:
Is your portfolio more about showing your continual learning and development? 
Is your portfolio more about showcasing your achievements? Or…
Is it about both showcasing your achievements and demonstrating your continual learning and development? 
Determining the answers to these questions will help you determine what evidence to include in your professional portfolio so that it meets your purpose. It will also help impress your readers - whether it's an employer or a regulatory body.
What should I always include in my nursing portfolio? 
There are several generic items of evidence that are common for all portfolios. We have listed these below.
Your resume or CV
In a professional portfolio, include a concise resume (an abridged version of your CV) that outlines your details, qualifications, employment and experiences. 
This resume acts as a neat introductory summary about you, your background and your capabilities to open your professional portfolio. 
Continuing professional development (CPD) 
Professional development is an essential component of your professional portfolio, as your CPD record demonstrates how you maintain your competence to practice as a nurse. 
To do this effectively, you will need to document how your learning and development aligns with and demonstrates your professional standards of practice. 
Think about how you might do this in a concise, yet comprehensive manner; in a way that shows you are continually reflecting, evaluating, learning and developing and applying this learning to your practice.  
Supporting documents - quality evidence 
Quality evidence is important in a professional portfolio. You will need to think about the best evidence you can provide to support what you state in your portfolio. It is not enough to just state that you have done something - you will need to validate this with evidence. For example, a de-identified reflective piece you wrote about a clinical incident in your workplace is a good quality piece of evidence, as it shows what and how you learnt from your experience and applied this to new learning to your practice.
Depending on the purpose and audience, the best structure for your portfolio may be in categories that classify your evidence and supporting documents. In most instances your portfolio will include some (or all) of the following documents:
Evidence related to educational qualifications, programs of study, courses, or similar
Records of CPD, career and learning plans
Writing samples, such as papers, reports, publications, journal entries and reflective accounts
Projects or papers for study activities that you prepared
Evidence of competence and performance
Evidence of extracurricular activities, such as examples of leadership, awards or volunteer work
Feedback in various forms, like letters or emails
Activities or achievements related to a specialty or focus of work (educational, clinical or management research)
Want to learn more?
You are now on your way to creating a fantastic professional portfolio. Still, there is plenty more to know about how to craft and present an effective portfolio to meet multiple needs.
Develop your portfolio in six essential steps 
When you study JCU's online Master of Nursing, you will learn everything you need to know about how to make your professional nursing portfolio competitive and effective. 

Over six weeks in our professional portfolio subject, you will discover what constitutes an 'effective portfolio', what is meant by 'quality evidence' and how you can position yourself for career progress and success. You will learn how a professional portfolio contributes to safe clinical practice and better patient outcomes and how adding well documented reflective practice can transform your portfolio from being a collection of documents to a professional record of your expertise and standard of practice.
Throughout the subject, you will also gain access to evidence-based templates developed by expert nurses for nurses that will assist you to: 
Structure your portfolio and categorise your evidence
Demonstrate your development against your standards of practice
Document and collate reflective practice   
Showcase your CPD  
Develop a learning plan that captures and supports your continual development and professional growth
Be ready at any time for a performance review, job application or an audit from your professional body to demonstrate you are maintaining your standard of practice
Get in touch with our Enrolment team on 1300 535 919