Meet our Business Academics
Advance your business leadership capabilities with James Cook University
Through our online postgraduate business degree, you'll engage in integrated learning activities and projects to build a portfolio and advance your leadership skills.
Our academics will empower you to become a stronger business leader who applies innovative thinking to create successful and sustainable business practices in both local and global contexts.
Associate Professor Josephine Pryce
Associate Professor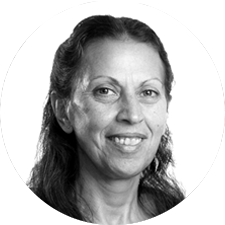 Associate Professor Josephine Pryce first came to James Cook University to complete her PhD in Organisational Behaviour, which extended her understanding of service predispositions, human relations in the workplace and organisational culture. Associate Professor Pryce continues to teach and research Organisational Behaviour, with a focus on the sustainability of working lives and captures many aspects of work. Through her research work, she explores meaningful work, voluntary work and the notion of occupation.
Associate Professor Pryce has substantial business and management experience, with her portfolio including management of a post office on a RAAF base for nearly five years, turning it from a non-profitable business to a thriving enterprise that was a focal hub for that Defence Force community. Additionally, Associate Professor Pryce has over ten years' experience working in the hospitality industry exploring the challenges faced by workers, employers and organisations in the service industry.
Dr. Tracey Mahoney
Lecturer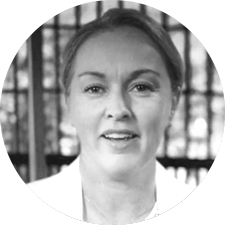 Dr. Tracey Mahoney has been involved in the development, delivery and coordination of undergraduate, postgraduate, executive and professional practice programs across a number of James Cook University's colleges and disciplines inside the College of Business, Law and Governance and outside.
Dr. Mahoney's research is diverse, fully utilising multi-disciplinary qualifications and practical industry experience, providing a unique strength in organisational problem-solving, enabling practical research outcomes, and generating authentic industry-focused learning for students. Along with a PhD (Commerce-Marketing) from James Cook University, Dr. Mahoney has over 20 years of management experience across both private and public sectors in numerous positions, including as a business consultant advising start-up and turn-around business ventures, being part of executive committees and think tanks, and as a non-executive director in board positions throughout rural, regional and remote Queensland.
Dr. SingWhat Tee
Senior Lecturer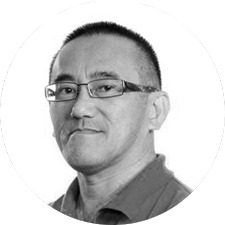 Dr. SingWhat Tee is a Senior Lecturer in the College of Business, Law and Governance at the James Cook University. His research spans across information systems, business, and management. His research focuses on the area of business value deliverance, electronic commerce, social networks, and digital leadership. Before joining James Cook University, he worked as system designer, system auditor, and strategic planning consultant at the Central Bank of Malaysia for 20 years.
To date, he has published over 60 peer reviewed publications and successfully co-advised eight PhD students to completion.
Ready to get started?
Download a course guide
For more detailed and up-to-date information about your degree, including:
Information about the course
Course duration
Fees
Course descriptions
What to expect from the course
Download course guide
Speak with an Enrolment Advisor
Investing in the right course for you is important to us and we're here to help. Simply request a call back and will assist you with:
Entry requirements
Choosing right course
How to apply and enrol
How online study works
Course duration and fees
Enquire Now