Master of Business Administration Global (MBA Online)
Why study an MBA Global with JCU Online?
There are many benefits to studying an MBA Global with JCU Online. 
Our MBA Global will improve your knowledge across three key areas - Global Perspectives and Strategies, Data-Driven Decision Making and Organisational Leadership and Management. 
You can gain qualifications as you study, with a Graduate Certificate and Graduate Diploma included in our MBA Global. 
You'll also benefit from the flexibility of online study, with ongoing support from dedicated Student Success Advisors, allowing you to finish early with a degree from one of the world's top-ranked universities.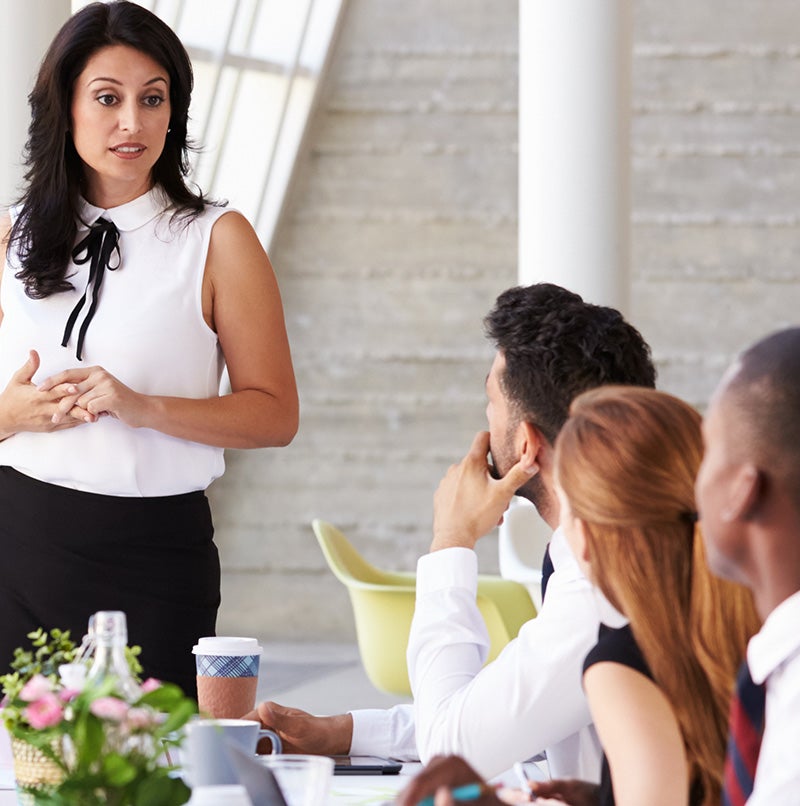 Entry requirements for the Online MBA program
Completion of a Bachelor degree in a cognate discipline and two (2) years' business experience; or
Completion of an Honours or postgraduate degree in any discipline and two (2) years' business experience; or
Four (4) years' business experience in a managerial role* to the satisfaction of the Course Coordinator; or
Other qualifications or practical experience recognised by the Dean, College of Business Law and Governance as equivalent to the above.
Applicants of non-English speaking backgrounds must meet the English language proficiency requirements of Band 2 – Schedule II of the JCU Admissions Policy.
* Applicants must have a minimum of four years full-time equivalent professional work experience in a management, leadership or supervisory level in a business environment or be eligible for a member grade status of a relevant professional organisation. Students will have demonstrable effective management experience relating to organisational behaviour, business, strategy, marketing, economics, communication and people management, supported by a detailed CV and proof of work experience (e.g. a letter from an employer detailing the position and job description).
Not sure if you meet these entry criteria? Our Enrolment Advisors can assist you.
Recognition of Prior Learning (RPL)
The duration of your Online MBA is dependent on your previous education levels and your work. This could reduce the number of subjects you study to gain your Master's degree. Call our Enrolment team to discuss your options.
Over the course of 12 subjects, you'll gain the skills to make impactful, strategic decisions based on a more holistic view of global trends and data-informed insights.
Our subjects are designed to improve your knowledge across three key areas:
Global Perspective & Strategies
Data-driven Decision Making
Organisational Leadership & Management.
Want more details about these subjects? Find out more from our course guide.
Our MBA Global is designed to elevate your career and give you a competitive edge in a globalised and data-driven world. Graduates are provided with the expertise and skills to thrive in positions such as:
Account Executive
Consultant
Business Development Manager
Entrepreneur
Finance Manager
Industry Specialist Manager
The 2019 Graduate Outcomes Survey conducted by the Department of Education, Skills and Employment found postgraduates in Business and Management employed full-time had a median annual salary of $112,700, compared with $59,500 for undergraduates.
Enjoy a global, capstone experience
You have the opportunity to finish off your Master's degree with the Integrated Global Capstone Project. In this project, you will explore the interdependence between business and global issues by developing a research proposal for business leaders. You will identify initiatives to align business strategies with the United Nations Sustainable Development Goals. Observe business leaders from a variety of industries and organisations and interact with your peers - fellow future business leaders - to develop initiatives and solutions to these real world problems. Completion of the Capstone Project will also provide you with a valuable resource for your portfolio.
The Master of Business Administration Global (MBA Online) includes what are referred to as 'nested qualifications'. That is to say that the 12-subject Master's degree is made up of the Graduate Certificate and Graduate Diploma qualifications.
Should you need to exit the course for some reason, depending on when you do so, you could earn either a Graduate Certificate or Graduate Diploma qualification.
Graduate Certificate of Business Administration Global (Online)
Graduate Diploma of Business Administration Global (Online)
Master of Business Administration Global (Online MBA)
Our courses are delivered 100% online, on any device. Maintain work, family and other commitments without the hassle of a fixed timetable.
We offer six study periods across the calendar year. This means you can enrol in up to six subjects and complete your MBA online in less time. This innovative online learning structure lets you focus on a single subject at a time and complete your Master's degree ahead of most other university programs.
The opportunity to connect with academics and fellow students – regardless of location – means you'll build a professional network without having to leave your home or office.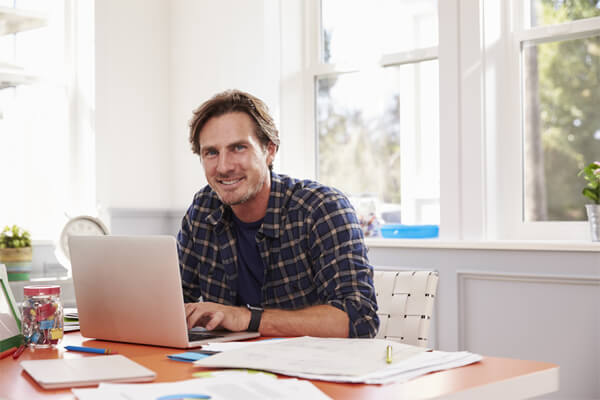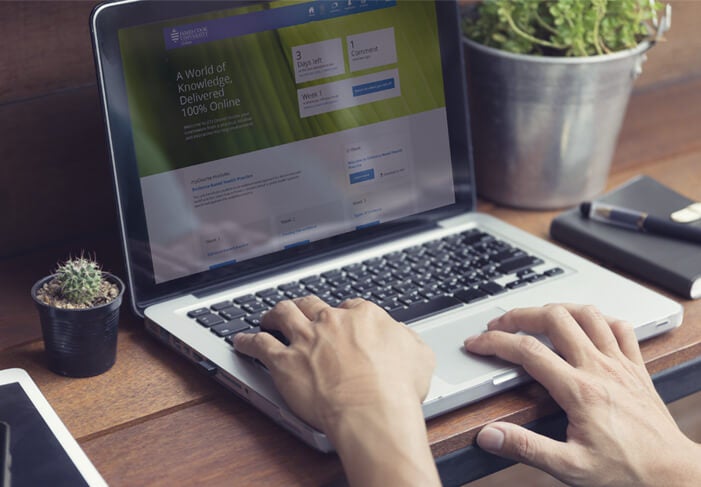 Customised course delivery
At JCU, we're proud to deliver online postgraduate courses tailored to the needs of part-time students. Led by a dedicated learning design team, all course materials are developed with the online student in mind.
Each MBA subject is built within LearnJCU, an interactive online environment where you can actively engage with coursework, assessment and resources.
Dedicated support for your success
We strive to create an environment that enables you to succeed. By limiting class sizes to just 25 students, our tutors have enough time to provide you with their full attention and support.
In addition to the academic support provided by your subject coordinator and tutors, you will receive individualised support from a Student Success Advisor. Your Student Success Advisor can assist with non-academic advice, whether that's finding the right resources or keeping you motivated throughout your course.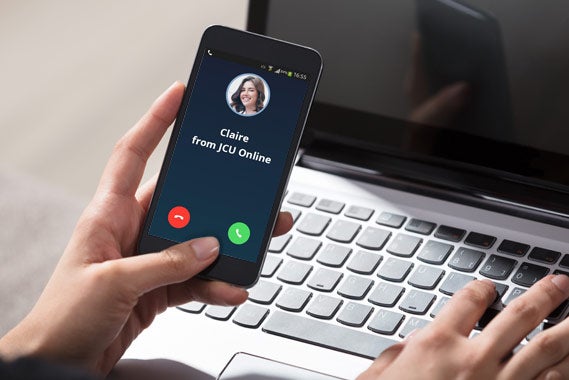 Want to apply or need help with a specific question?
Contact us or request a call-back to discuss:
Entry Requirements
Courses Available
Fees/FEE-HELP
Study Period Options
Online Study Model
Application Assistance
Enrolment Advisors are available to chat via phone at the following times:
Monday and Tuesday: 8am - 6pm (AEST)
Wednesday and Thursday: 8am - 7pm (AEST)
Friday: 8am - 5pm (AEST)
Speak to a Student Enrolment Advisor
Request a call-back from a Student Enrolment Advisor
Or call us on 1300 535 919