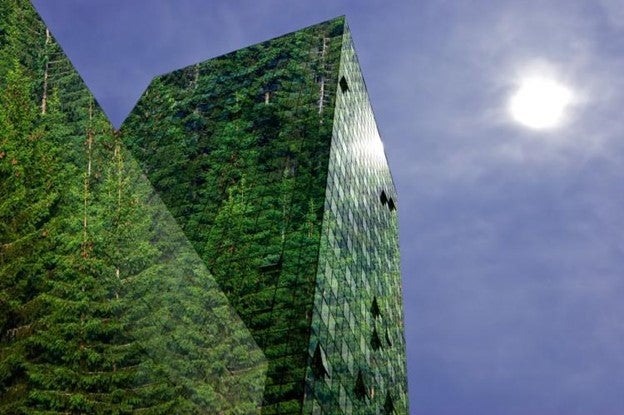 Environmental sustainability in business is becoming a focus for business development and commercial infrastructure. To succeed in the modern business landscape, organisations need to work within a framework that underpins environmental sustainability.
What principles champion sustainability?
The 17 United Nations (UN) Sustainable Development Goals are a call to action for all countries worldwide. Developed in 2015 to promote prosperity while protecting the planet, they are a major factor in achieving the UN 2030 Agenda for Sustainable Development.
The goals aim to end poverty and inequality by building environmentally sustainable businesses that promote education, health, social protection and other needs. The goals also ensure that climate change and the environment are a significant part of any business development.
Generally, organisations and governments have largely agreed to make the UN's guidelines their own, while not necessarily enshrining them in law. However, some businesses have had to change so quickly that sustainability may have been overlooked.
There is widespread support for embedding the UN Sustainable Development Goals in business, academia, and other sectors in Australia. Most companies in Australia have publicly stated that they are referencing the goals to help solve the most critical global challenges of the day. An excellent example in Australia is Take 3 for the Sea, an initiative to reduce plastic in the oceans.
However, there is much to do because some businesses do not apply these principles in everyday practice. JCU Online's Master of Business Administration Global program has embedded the 17 goals from the outset, so anyone starting the course will find the principles a living part of the curriculum.
What are the UN Sustainable Development Goals?
The UN Sustainable Development Goals are a set of 17 goals designed to help end poverty, protect the planet and ensure prosperity for all. The goals cover a broad range of topic areas and include specific targets with the aim of reaching them by 2030.
While the goals themselves are mighty, the UN also includes simple tips for individuals, such as saving electricity, stamping out bullying, and buying only from companies and suppliers that prove their sustainable practices and do not harm the environment.
No single organisation or government department is ever going to solve these issues on its own. The UN instead recognises and is enlisting the help of collective behaviours to create healthier, happier and more peaceful communities. Of course, businesses themselves benefit by becoming more sustainable in their own practices and more attractive to clients. People also look to positive cultures when looking for work, and the environment is a major concern to younger people in particular.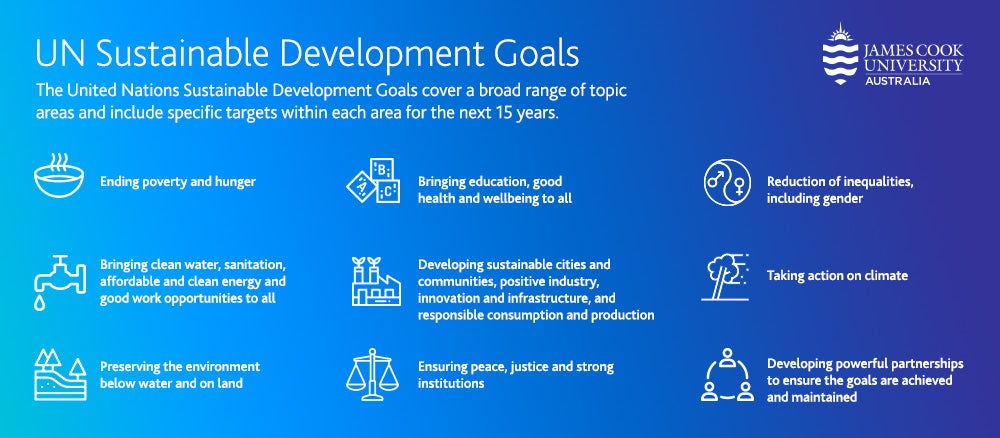 Why is this important now?
The COVID-19 pandemic is an unprecedented event, forcing many businesses to rework their models overnight. It has also exposed global poverty, inequalities, and environmental challenges.
In particular, the pandemic has highlighted there is still much more to do – in little time – as companies strive to regroup as environmentally sustainable businesses. The 17 goals provide a strong focus when rebuilding services to be more equitable and sustainable. Embedding these principles will be second nature to those who already have the knowledge and skills to integrate them within policy in a sustainable way.
Without the right tools to gauge whether effective plans and processes have been put in place, both strategically and operationally, and without people who have the knowledge and skills to operate those tools, some businesses will languish as sustainable companies enjoy their many advantages.
On the flip side, individuals who have the ability to develop sustainable business models will find themselves in global demand as governments and organisations increasingly insist on using the UN Sustainable Development Goals as an essential ingredient in the recipe for success.
That is why the JCU MBA Global program weaves the UN Sustainable Development Goals into subjects throughout its curriculum. Students on the program will find they use the 17 goals as second nature, thereby ensuring environmental sustainability in business.
"JCU aspires to develop graduates who have the knowledge, skills, and disposition to succeed in a global workforce through our focus and commitment to the principles of sustainability, authentic learning experiences, and global citizenship," says Dr Josephine Pryce, Course Coordinator of the MBA Global.
"The MBA Global achieves this vision of economic and social accountability through the integration of the UN's Sustainable Development Goals in its curriculum and learning opportunities."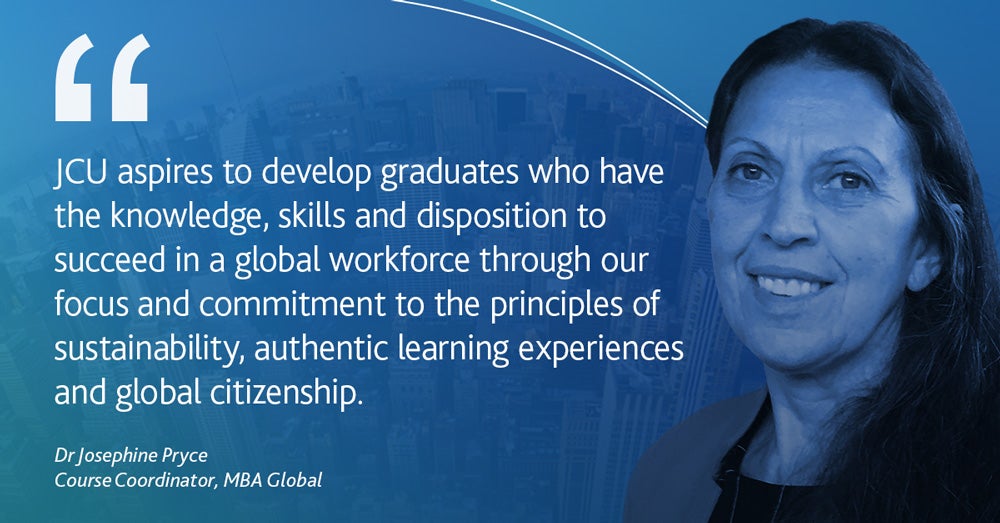 JCU MBA Global and the UN Sustainable Development Goals
Through a comprehensive case study used throughout the MBA Global program, students are introduced to the consideration and implementation of UN Sustainable Development Goals initiatives from a strategic and operational point of view. This approach gives the students a hands-on, real-world experience of what it is like to establish a business today.
"An overarching model case study, Cunningham Holdings, identifies the key UN Sustainable Development Goals and incorporates their intent," Dr Pryce explains. "This case study underpins every subject and presents a unique experiential environment for students to explore, understand, develop and practice sustainable, ethical and global initiatives."
The case study delivers a powerful theoretical and practical grounding in a broad set of analytical skills required to navigate the vital area of sustainability in business today. It gives participants the tools to measure the success of their sustainability efforts, meaning they can continue to monitor, fine-tune and build on the work they are doing in business or government.
"The alignment with the UN Sustainable Development Goals culminates in the capstone subject where opportunity is afforded to engage in an issue that relates to one of the 17 Goals," Dr Pryce continues. "Each teaching period, the respective cohort of participants is brought together, either online or in one of JCU's unique locations, to work collaboratively in addressing an issue relating to one of the UN Sustainable Development Goals."
Scenario-based learning
It is increasingly vital for those in business to have sound knowledge in sustainability. However, when outcomes are disappointing, the individual and business can be left feeling as though the entire exercise was simply not worth it.
Instead, the JCU Online MBA Global accelerates expertise by utilising scenario-based learning, providing feedback on the consequences of all types of decisions around sustainability. Scenario-based learning is also available online and part-time, so the flexibility suits people who are already working or have other commitments. Students do not need a bachelor's degree to join, as the application process looks at relevant work experience.
Scenario-based learning allows participants to become familiar with the effects and outcomes of various decisions while in a supportive environment. This arms them with the knowledge to set and implement practical sustainability goals.
Examples include convincing a board about embedding sustainability in a business solution. Someone with the expertise in building environmental sustainability into an organisation's business practices will be in demand as companies evaluate how they want to develop in a better and more socially equitable way in the post-COVID era.
Best of all, when a business gets its sustainability goals right, it is good for all of society. With sustainable practices and processes, the business likely sees a bottom-line boost. It also experiences an increase in interest from talented individuals, thanks to its improved reputation.
The environment benefits as the company changes its own processes and chooses more sustainable suppliers. Society improves as better levels of equality, innovation and consumption lead to happier and healthier communities.
Finally, the individual with expertise finds an enhanced career – employers around the globe increasingly search for staff able to make sustainability strategies a reality. With strong sustainability goals, everybody wins. Reach out and discover JCU Online's MBA Global today.
Get in touch with our Enrolment team on 1300 535 919