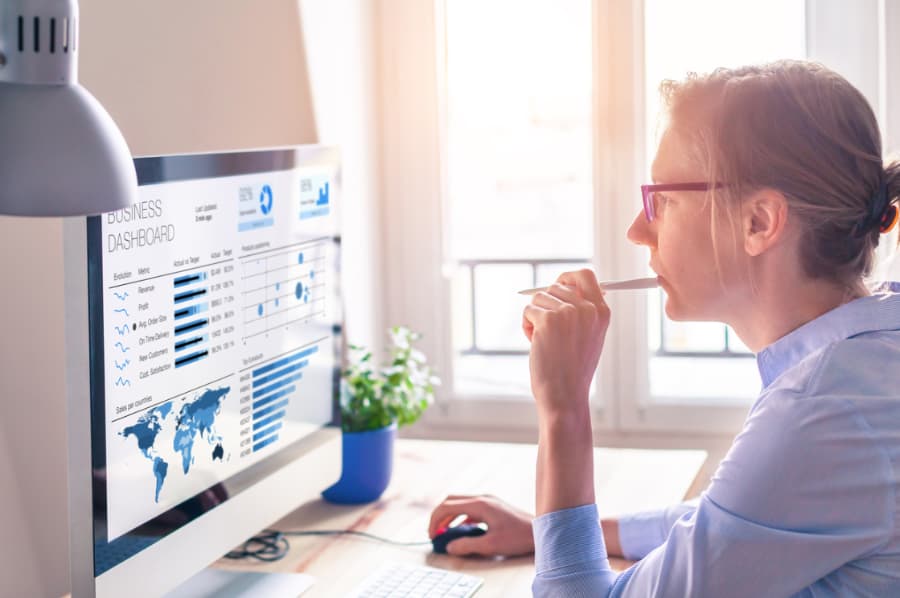 Building up a business is no mean feat. After dedicating hundreds of hours and working hard to deliver the best product possible, it's gratifying when your business is finally flourishing. However, in our increasingly connected, globalised world, the sky is no longer the limit. Thanks to gains in digital connectivity, there are previously untapped opportunities available for businesses willing to expand into global markets.
Whether you're a business owner or a member of a dynamic and innovative team, these approaches can empower you to facilitate the global growth of your business.
First and foremost – understand the playing field
Those with businesses that focus on product or service-delivery will already appreciate the importance of understanding the market. Research skills are vital in assessing whether to take an aspect of your business global and in determining the best way to do so. Arm yourself with the knowledge of a variety of markets, to discover which are the best fit for what you're offering. To do this, you'll need to be comfortable analysing an array of data from all over the world. Facts and figures are important, but so is an understanding of the cultural landscape you are entering. Invest the time in understanding as many facets of the market as possible, and you'll be rewarded with the information you need to truly succeed in this venture.  
Cynthia Dearin, now managing director at Dearin & Associates, a consultancy firm assisting businesses with overseas expansion, highlights the vital importance of research. Her own Moroccan imports business failed due to a misunderstanding of the market. The same mistakes are made by numerous businesses, as she notes: "they don't do enough research on the market and clients, they take a cookie cutter approach, and they start expanding before they are ready. What they should do is investigate, plan, test – and then build incrementally."
Focused, achievable goals are key
This gradual increase should be the focus of all growing businesses, global or not. Any expansion is hugely exciting and, particularly if you're the business owner, the enthusiasm and initial growth figures can see you get carried away. Resist the temptation to grow too big and too quickly. Succeeding in global markets requires careful planning and the ability to clearly outline your objectives. A detailed development scope, combined with your knowledge of the market, will support reasonable expansion and growth.
The most effective businesses begin by focusing on one product, service or goal, and doing it well.
Make listening to consumers and/or supply chains a key part of your global expansion process. They'll have key information on what is and isn't working with your product and may kick-start the development process with suggestions for improvement.
Egyptian start-up Eventtus has noted this strategy as a key aspect of their winning formula. Since beginning in 2012, the event app has now been utilised to manage thousands of events across 15 countries. Their approach began with a focus on business events, before expanding into tech and even now sports-related occasions. As Growth and Marketing Manager, Mina Shenoda highlights "the key lesson here: keep all your efforts aligned in a focused vertical if you want better acceleration".
Expect the unexpected
A key benefit of globalisation is the increasing knowledge we have about the intricacies of different markets. Ensure that your research does not lull you into a false sense of security – there will always be unexpected roadblocks for a growing business. From the hidden costs you never considered (translation services, website redevelopment), to local customs that differ from your own, there is a myriad of factors that can derail even the best-laid plans.  
The key is to develop the project management skills to plan for, mitigate and overcome these risks in a manner that is both cost-effective, and timely. Building a degree of flexibility into your expansion plans will ensure that you do not fall at the first hurdle. Integrating responsiveness from the top-down encourages the quick communication of any issues and enables those in charge to act decisively.   
Networking in the 21st century
Although you'll feel like an established player in your own backyard, it's important to remember that you're a new and unfamiliar face once you expand. Visibility is crucial to ensuring the ongoing success of your business.
Regional businesses may feel they're left out in the cold here – Australia can seem isolated to those used to the ease of transit between European or Asian markets. But don't discount the power of online networking. From the humble LinkedIn to the increasing prevalence of online conferences and streamed trade shows, there are numerous opportunities to connect with suppliers, consumers and fellow businesses around the world. An up-to-date familiarity with technology is becoming crucial for those seeking to network online. Develop the skills or encourage additional learning in your employees to ensure you craft an online presence that exhibits you, and your business in the best light possible.
This is a strategy that has worked out extremely well for Irene Falcone, founder of natural beauty brand Nourished Life. Her business, which began as a Facebook page, used the power of social media to grow into a blog and eventually, a successful online business. The platforms have become game changers, allowing owners to connect with individuals from all over the world, and provide a product delivery model that feels more personal.
Above all, be true to your business' core identity
In a new market, it's easy to observe diverse ways of doing things and want to begin a process of development and change. This is fine, but you must not lose sight of why your business was a success in the first place. Consistency is key for consumers, and people all around the world are looking for a business they can rely on. You may take on new ventures, products and associates, but always remain an individual, and a business, that is proud of its core ideals. This will see you form enduring relationships with suppliers and consumers alike.
If you want to seize the day and expand your business into new markets, then James Cook University is for you. Our online MBA Global will assist you in developing the skills and knowledge necessary for you to understand how to embrace new, international opportunities and master ongoing success. Enquire now by calling our Enrolment team on 1300 535 919.​