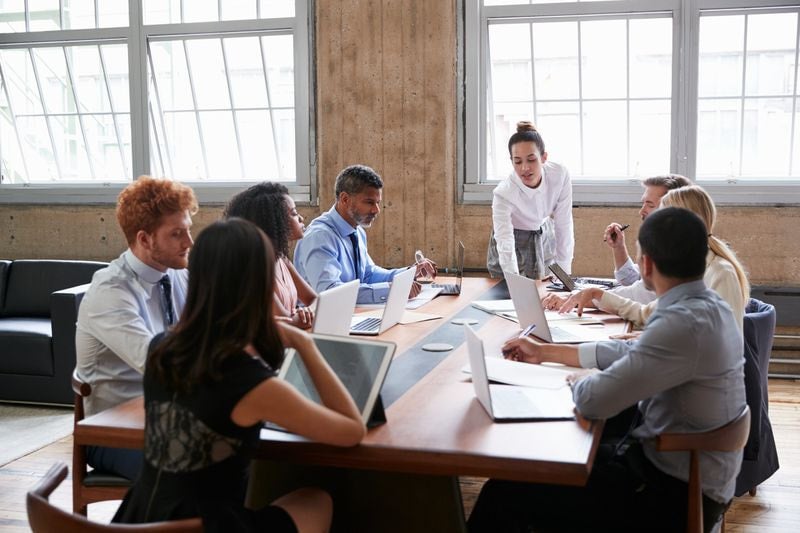 How many of us can say that we've had a real, tangible impact on the success of a business? This is the raison dêtre of the business consultant – the justification for their existence and their primary goal.
To succeed as a business consultant is to really understand the company you're working with, provide expert level advice, then fade into the background to let others take the credit. Understand, advise, step back and repeat.
Of course, you can still shout about your consulting work success in job interviews, pay reviews and award ceremonies. Liz Hilton Segel shared one of her greatest triumphs with Consulting Magazine when she was acknowledged as one of the top 25 consultants of the year.
Hilton Segel worked with Major League Baseball in the United States to build a digital media business from a standing start. Years later, this project was acquired by Disney for over $1 billion.
"I'm intrinsically motivated by big, complex challenges," says Segel, who confronted obstacles early in life as business manager of her university's profitable daily underground newspaper. Since then, her skills have helped transform many businesses through consulting firm McKinsey & Company.
Demand for expert-level advice from good consultants in Australia is predicted to grow by 25 per cent in the next five years.
That forecast comes from the Australian Government's Labour Market Information Portal and was calculated before the COVID-19 pandemic. As businesses intensify their search for competitive advantage post-pandemic, that number has the potential to rise.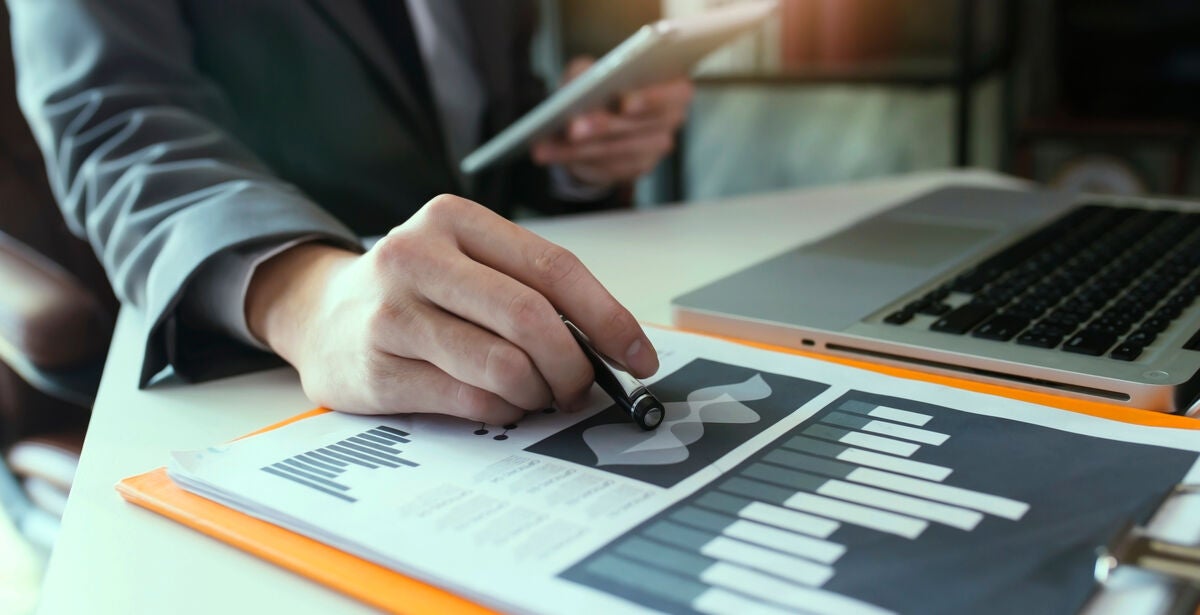 Another number that could be on the way up is the average salary for business consultants, which currently sits around $110,000. That figure is an average of the jobs advertised on Seek from both independent businesses and consulting firms such as Deloitte, EY and KPMG.
Australia's consulting industry is one of the largest in the world and valued at around $US5.8 billion. You'd have to go to the United States, United Kingdom or Germany to find a larger market for your business consultant skills. That's a possibility you can enhance with JCU's Master of Business Administration (MBA) Global – whether you're applying global lessons to local markets, or vice versa.
While the major consulting businesses are a popular choice for graduates, a degree like this is also valuable to career upskillers. If you've got years of experience in business and management, you can reinvent yourself as an integral member of the C-Suite in a large organisation. Alternatively, you could go out on your own as an independent consultant like many successful small business owners.
Whichever path you choose, here's how to succeed as a business consultant.
What makes a good business consultant?
Sunita Gloster is the embodiment of the increasing demand for business consultants. In the last few years, she has worked with consultancy firm Accenture, in the C-Suite with large advertising organisation WPP and provided consulting services with her own business Gloster Advisory. She's even taken to the airwaves to talk marketing strategy on ABCTV's Gruen.
So how did she get here?
Gloster worked her way through the ranks in advertising agencies in Australia and the UK, ultimately arriving at the position of Chief Operating Officer in a number of agencies, including M&C Saatchi. From there she became the CEO of an industry body for advertising in Australia, before moving into consultancy roles with PwC and Accenture.
In B&T's Women in Media 2020 Power List, Gloster is described as an advisor with 30 years of experience across multiple roles in marketing, media, advertising and consulting. Her boss at Accenture, Jonathan Restarick, describes her as having "a reputation for being a connector of people, solutions and building partnerships that all drive the customer growth agenda."
While decades of experience are important, what really counts is the ability to effectively communicate practical advice that will make a positive impact.
Dr Tracey Mahony MAICD is a Marketing Academic at JCU who teaches the Business Consulting subject in the MBA Global.
"Business consultants are expected to provide expert-level advice. The advice you give could make or break a business and change the lives of all of its employees," says Dr Mahony.
"To be an expert in any area of business consulting requires a combination of technical skill, practical experience and theoretical knowledge."
Both technical skill and theoretical knowledge can be developed through education before, during or after your practical work experience – whether you work full-time or as a freelancer. So, it's no wonder that students and graduates rank consulting in their top five dream jobs.
Let's take a closer look at the skills you need to be a good business consultant.
Communication
While it's fair to say that communication skills are essential for most jobs in the modern workforce, in business consulting they take on an added significance. You're likely to be working with several different organisations for relatively short amounts of time. Communicating effectively helps establish relationships of trust quickly, which is essential for creating a business plan, embarking on business development or changing the business model completely.
It's also worth considering who will be actioning your advice. If your task is to bring new business into a restaurant, it will be the chefs, kitchen staff and wait staff who will be applying your templates, explaining pricing and welcoming new clients. Your ability to communicate with empathy will be essential to driving change.
Problem-Solving
In the daily grind of nine to five, people who work in organisations tend to leap from problem to solution quickly. It's how things get done, but it's also how errors are made.
Thomas Wedell-Wedellsborg is a consultant who suggests that the problem many businesses face is that they are trying to solve the wrong problems. That's where management consultants come in – with fresh eyes and problem-solving skills.
Wedell-Wedellsborg recommends reframing the problem by asking two questions:
 • What is the problem we're trying to solve?
 • Is there another way to think about what this problem is?
Creative Thinking
As one of the oldest and largest consulting firms in the world, McKinsey & Company often set the standard for management consulting, with structured thinking, the MECE principle and the Pyramid Principle. However, the ability to use these linear tools creatively can set you apart from your competition in the field of business consulting.
Creative thinking doesn't mean throwing the tools away and going freestyle. Rather, you should be able to adapt your business consulting tools to your target audience, their project realities and even the language used in the organisation. It could be as simple as stepping away from your desk and immersing yourself in the problem to find another way of approaching it.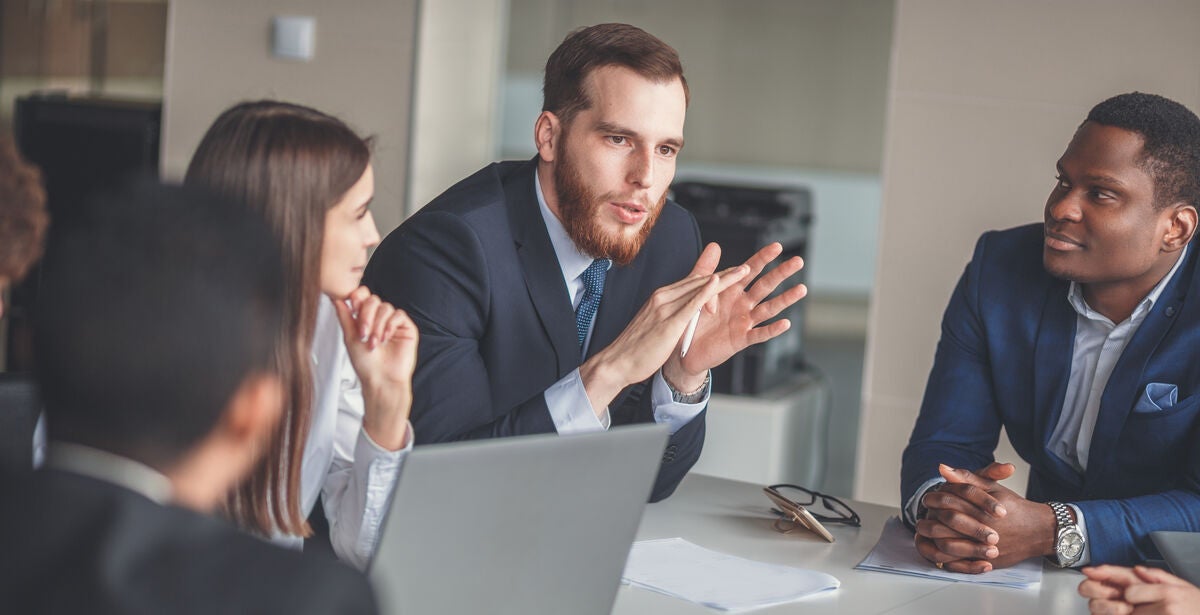 Leadership
Like communication skills, leadership skills can give you the edge in many different roles. For the business consultant, they work alongside your empathetic communication to help you gain trust and influence rapidly.
A business consultant could be leading a team internally, leading a team in another organisation, or working with different teams at various levels of management. As a start-up consultant, leadership skills can also be used to build your client base through authoritative posts on social media platforms like LinkedIn.
Curiosity
Henry Ford's driving ambition was to increase efficiency in car production and by 1921 the Ford company was supplying 56 per cent of all passenger cars with the Model T. Less than a decade later, General Motors had overtaken Model T's target market with a variety of models that captured the curiosity of the buying public. Ford favoured efficiency over experiments, while General Motors indulged their curiosity.
Many organisations are hesitant to encourage curiosity because they fear it will increase risks and costs. But behavioural scientist Francesca Gino points out that, "when our curiosity is triggered, we think more deeply and rationally about decisions and come up with more-creative solutions."
So put your thinking cap on – the really creative one!
Identify your strengths and hone your skills
From her experience teaching the Business Consulting subject in JCU's MBA Global, Dr Mahony recommends identifying your strengths and honing your skillset before sharing your business consulting skills with potential clients.
"The business consulting world is actually pretty small and word travels fast for consultants with good or bad reputations."
Dr Mahony recommends mastering the skill set of communication, problem-solving, creative thinking, leadership and curiosity among others.
"You need to develop great soft skills to build the right team for the consultancy project and to bring the business on the journey with you – to identify, develop and implement the changes a business may need to make to be successful," says Dr Mahony.  
In addition, business consultants must increase their level of mastery and technical expertise in their field.
"You need to identify your business strengths and develop them to a very high level of specific technical skill in your industry or profession."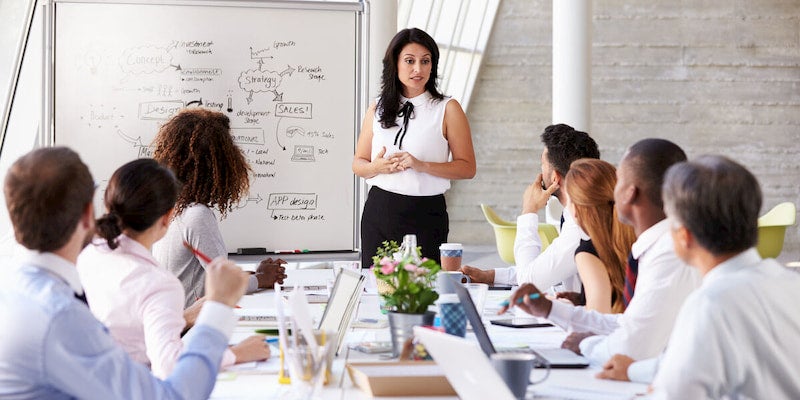 To highlight the high level of specific technical skill that can be required, consider the potential merger of UBS with Credit Suisse.
UBS is the largest Swiss banking institution in the world with 158 years of history and a presence in all major financial centres. Credit Suisse can also be found in all major financial centres and has recently celebrated its 164th birthday.
Dr Axel Weber is the chairman of UBS and has also held the office of president of the Deutsche Bundesbank as well as membership of the European Central Bank Governing Council.
Amongst these banks and their administrators, you would assume that there's a great deal of business experience and acumen. So, when the opportunity arrived for UBS to merge with rivals Credit Suisse arose, who did Dr Weber call?
Consultants.
The potential deal would take a year to finalise and be driven by Dr Weber, but it would be on the shoulders of consultants and their expertise to make it a success. Both banks have experienced leadership changes in the past year, and this would be the largest deal for UBS since a merger in 1997.
What happened in 1997 was billed as a merger of equals, when UBS merged with Swiss Bank Corporation (SBC). After the dust settled, it appeared that SBC had bought UBS, with 80 per cent of management positions filled by former SBC staff, while UBS bore the brunt of redundancies.
Perhaps Dr Weber intends to employ the expert advice of business consultants to ensure that UBS doesn't suffer the same fate again.
Apply your expertise in any number of industries
You might be wondering how a graduate with little to no business experience can perform effectively as a business consultant. Here's the thing – business consultants can apply their expertise vertically, or horizontally.
Someone with years of experience in a particular field may become a vertical consultant and only work with organisations in that industry. Vertical consultants like Sunita Gloster only work in their area of expertise such as media and entertainment. Other specialisations include human resources, information technology, project management, healthcare and financial services. In many cases, the more niche your expertise, the better your prospects as a business consultant.
Someone with minimal business experience and a high level of academic training in a particular business area can work across a variety of industries. Many graduates become horizontal consultants with large consulting firms as subject matter experts. Areas of expertise include analytics, sustainability, transformation, risk management, operations and IT consultants.
"There are endless opportunities to work as a business consultant in every conceivable industry across local, national and global markets. The consultancy project may be within a specific industry such as mining, or related to a particular profession like marketing, law or accounting," says Dr Mahony.
Dr Mahony says that whether you work as an individual or as part of a multi-disciplinary consultancy team depends on the needs of the business. And the opportunities to apply your expertise don't end with industry.
"Other opportunities arise through becoming a business consultant because organisations require expert advice. These include requests to be part of government advisory panels, think tanks, professional witnesses in court cases and to provide opinions for the media on current events," says Dr Mahony.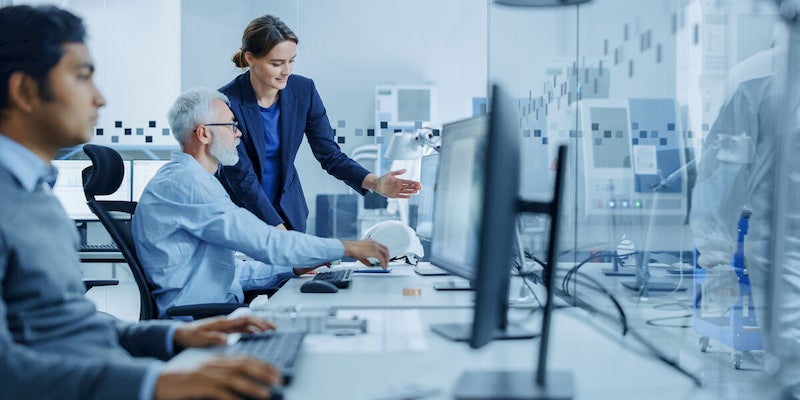 Kim Tran, is a former McKinsey & Company consultant who wrote about his actions in a project to answer the question, "what the heck does a consultant do?" While he was working with a large consulting firm, he described his role as being the bridge between the client and all of the experts working behind the scenes at McKinsey & Company.
Here's a summary of his workflow to help a cement manufacturer decide whether a major plant was worth operating, or if it should be closed down:
 • Review McKinsey & Company's knowledge files on cement manufacture
 • Review the cement market
 • Discuss the project objective with the client
 • Visit the business and meet with key staff
 • Review similar projects from McKinsey & Company's archives
 • Start building a report for the client
 • Request specific performance data (such as cashflow, overheads and staff costs) from the client and review
 • Apply business consulting techniques to evaluate the business and finalise the report
 • Present the report to business management.
Mr Tran says that he knew nothing about the cement industry before he embarked on this project. As a business consultant, he was able to learn quickly from his research and apply his academic expertise to develop his recommendations.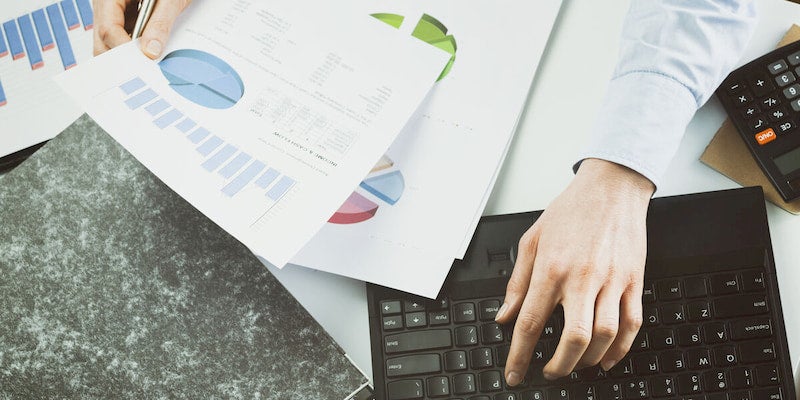 Give yourself a professional advantage as a consultant with an MBA Global from JCU
Experience alone does not make a business consultant. Studying business consulting empowers you with usable tools that you can apply to any consulting situation – whether you have technical experience or not.
To become a business consultant, Seek recommends credentialling your expertise with a Master of Business Administration.
In addition to credentialling your expertise, JCU's MBA Global arms you with the techniques required for successful business consulting. With our purpose-built Business Consulting subject, you'll learn how to apply those techniques to the design, research and management of a business consulting project.
The business consulting subject is an integral part of the MBA program which works holistically to develop your abilities in critical evaluation to maximise team performance. You'll get a solid introduction to the most critical, high-level functional frameworks that are being used by the top consulting firms.
JCU's MBA Global also dives into marketing strategy so you can put together a marketing plan for your consulting skills and get those referrals flowing.
So, whether you have a career of business experience behind you like Sunita Gloster, or you're looking to develop your subject matter expertise like Kim Tran, according to Dr Mahony you can count on one thing with JCU's online MBA Global.
"You are on the right track to becoming a consultant by looking into postgrad study!"
Gain the global perspective and analysis skills you need to thrive as a business consultant with JCU's online MBA Global.