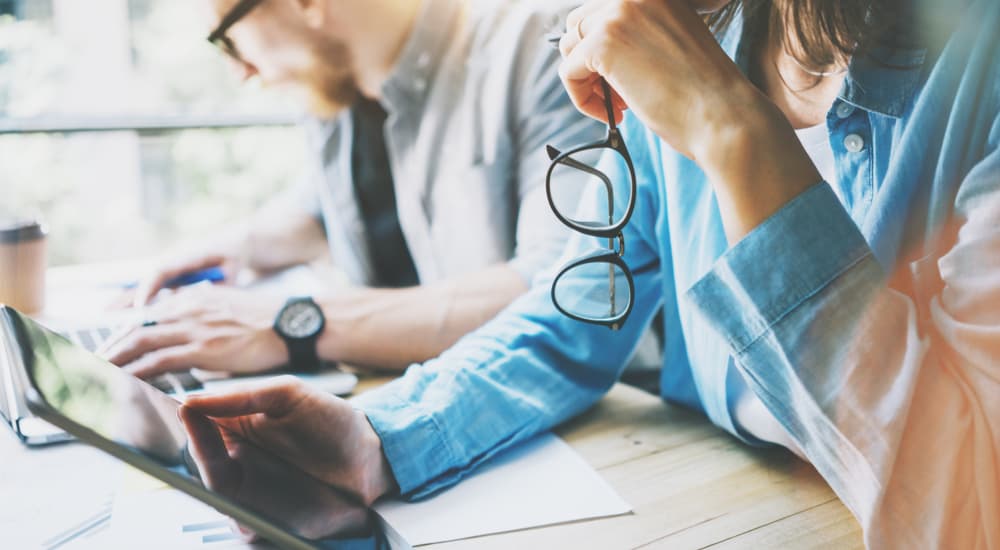 The strategic, analytical and leadership skills you gain during an MBA will prepare you for the world of business. But what MBA jobs can you expect to get once you graduate? Here are 5 roles you can walk into.
Business Development 
The core role of business development managers, typically known as BDMs, is to grow a company. They do this by seeking new opportunities that will expand their organisation's market share and improve its bottom line. BDMs not only work to keep up with their competitors, but they also seek to outshine their opponents through strategic analysis, marketing and sales.
The ability to network and leverage relationships is a key skill BDMs develop, which allows them to forge new partnerships as well as extract more value from current ones. MBA graduates make exceptional BDMs as they understand how a business operates as a whole. By having global knowledge of HR, marketing, accounting, strategic management, project management, logistics, and business planning, MBA graduates have the ideal mix of skills in persuasion and stakeholder negotiation, the ability to follow industry trends, and the expertise to develop growth strategies and plans.         
Marketing 
MBA graduates can now specialise in marketing and put their skills to use in strategic planning, budgeting, data analysis, digital platforms, product management and consumer behaviour, among others. Marketing has become a competitive field for MBA graduates. The QS TopMBA.com Jobs & Salary Trends Report 2018, shows that 37 per cent of the nearly 3,500 employers surveyed say they hired MBA graduates into marketing roles in 2017. 
With the demand for marketing jobs expected to grow by 9 per cent in 2026, MBA jobs in marketing have become the second most popular role for MBA graduates, after sales and business development. An MBA that specialises in marketing prepares graduates for leadership roles that look to increase an organisation's profitability – from startups to big corporates. It also helps graduates move beyond traditional campaign roles. With the ability to plan marketing strategies that identify an organisation's competitive advantage, MBA graduates have the creative and analytical skills to target the right demographic and determine optimal price, promotion and distribution.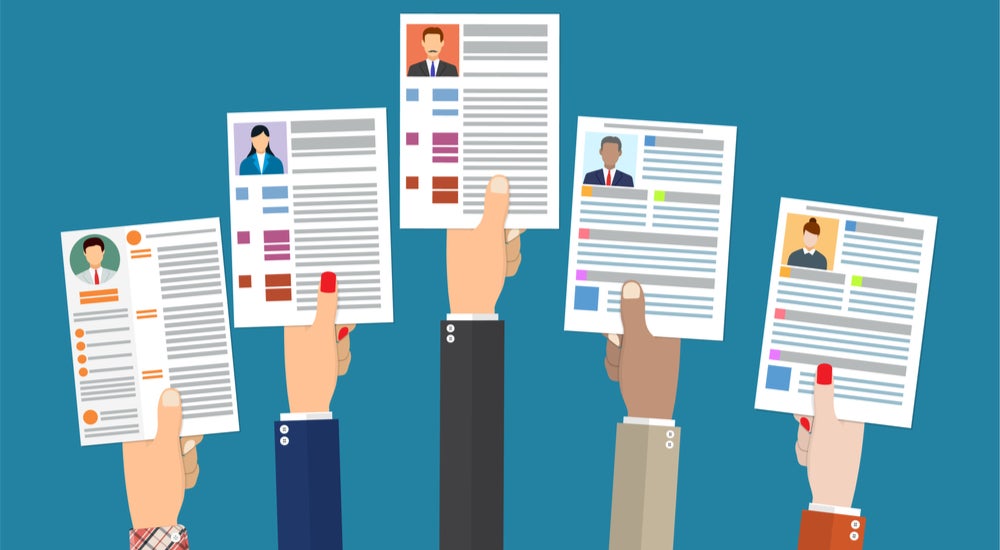 Human resources 
The human resources department (HR) plays a vital role in any organisation, with its focus on people and relationships. The HR department is responsible for wages and salaries, employee benefits and incentives, and safety and risk management. They also take care of mediating disputes and directing disciplinary procedures, minimising liability issues, and maintaining compliance with state and federal laws. However, the most important role of the HR department is recruiting new staff, and then retaining those appointments. This function is instrumental in shaping company culture and structure and highlights the importance of the HR manager when it comes to the success of a company. 
In the management book, Good to Great, author and business consultant Jim Collins declares that, "A great vision without great people is irrelevant." He goes on to state, "Hiring the right people and getting them in the right positions is paramount." This is where the skills of an MBA graduate with a specialisation in HR comes in. By understanding the business needs of a company, MBA graduates in HR are able to implement, monitor, review and evaluate HR strategies, policies and plans. And the good news is, HR jobs are in demand worldwide, with growing prospects in Australia and the USA.
Information Technology
Information technology (IT) has become the beating heart of most businesses. IT is now interwoven into nearly all areas of an organisation's critical business processes – from customer relationship management (CRM) systems and data storage, to email, voice over internet protocol (VOIP) communication and cyber-security. 
As companies continue to undergo digital transformation worldwide, several new IT jobs are expected to enter the global market. In the USA, IT occupations are projected to grow 13 per cent by 2026. In Australia, Deloitte Access Economics reports that the IT sector is one of the biggest contributors to Australia's national economy and is anticipating a growth of approximately 14,000 new employees a year by 2020.
To respond to this growing demand and rapidly changing business environments, organisations now seek IT leaders with MBAs. The 15th annual Global Management survey found that technology is emerging as a promising sector for MBA graduates with a specialisation in IT. Out of all MBA graduates, 17 per cent work in technology. 
Leaders in IT now need to straddle both technology and business – and support business goals rather than just focussing on optimising IT technologies. Tech-savvy MBAs are highly sought after as graduates can bridge the gap between the company and the consumer. The fintech sector, banks and financial companies – already amongst the leading MBA recruiters – are now seeking graduates with both technology skills and business acumen. And big-name tech firms like Amazon, Google and Microsoft are snapping up more MBA graduates with a technology focus. MBA graduates in IT are able to go beyond just technology solutions with skills that range from strategic thinking to effective communication.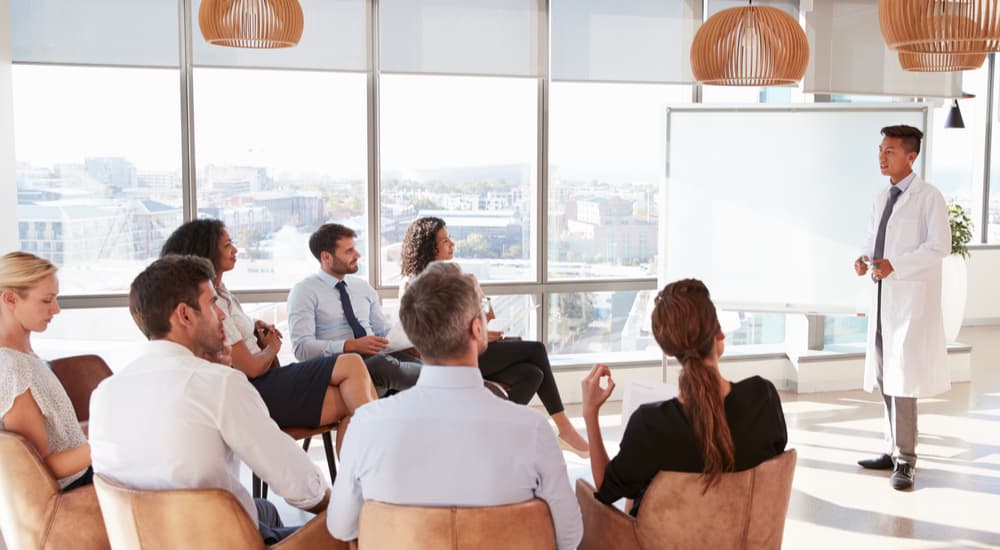 Health Services 
The world's population is continuing to age at an unprecedented rate. According to the United Nations (UN), globally the number of people over the age of 60 are growing faster than all younger age groups. It's not surprising then that the demand for health care and health services continues to rise, year in and year out. According to the 2019 Global health care outlook these changing needs require leaders with skills in rigorous financial management, efficient operational performance, outcomes-based care and innovative solutions development. 
MBA graduates with a specialisation in health services can make informed operational decisions, using analysis and data to drive better outcomes for patient care. Graduates will be equipped with skills in financial planning, handling operational procedures and processes, team leadership and the soft skills of communication. There's a number of career opportunities for graduates with an MBA in health services, including hospital administrators, practice managers, health policy analysts or pharmaceutical project managers. MBA jobs in health services are also likely to be quite lucrative given the shortage in the global health workforce. And MBA graduates with a specialisation in health services can work not only in hospitals but also across clinics, aged-care facilities, rehabilitation centres and other health care providers. 
Expand your career options with an MBA.  
Get in touch with our Enrolment team on 1300 535 919