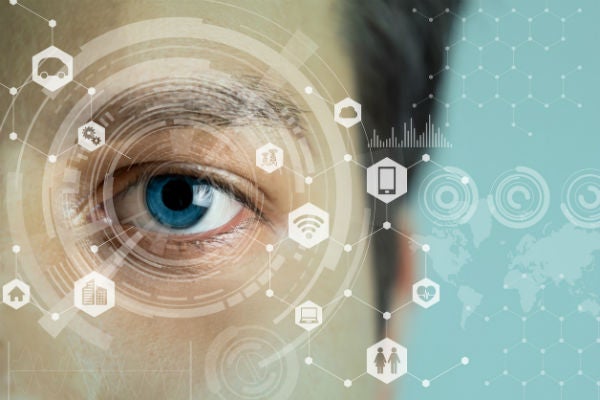 It was 2012 when Harvard Business Review (HBR) named data scientist the "sexiest job of the 21st century". At this point, companies were managing more data than ever before. Data was no longer just for research organisations; the commercial applications of understanding and predicting customer behaviour were infinite.
Data scientists were rare and in demand, which is the definition of 'sexy' in the job market.
Is data science still sexy?
Five years on, and by the above definition, data scientist and other data science careers are as sexy as ever. They're still in demand, and while there's more people putting up their hand to claim data skills, qualified data specialists remain rare.
What data science is bringing to the table
The volume and depth of data continues to grow. The promise of discovering needles in data haystacks is brighter than ever, with data discoveries contributing to:
product development and research (including health research breakthroughs)
attracting, retaining and upselling customers
managing risk.
Data science can put an organisation in the right place, at the right time, with the right product or services to meet a need.
Data science careers in 2017
Data science has become more mainstream than in 2012. More organisations now understand the value of modelling and statistics.
The good news, if you're interested in a data science career, is that there's still a skill shortage. Getting a qualification now means planting your flag to claim the best roles and the strategic and managerial positions. There's more industry awareness of adapting existing maths, statistical and IT skills to the data science landscape, but a fast-tracked qualification means you've still got time to beat the crowds.
Skills you can bank on
In 2012, HBR identified the universal skill for a data scientist as the ability to code. It remains true today that programming languages and applications like SQL, Python, R and Hadoop are valuable commodities. But as HBR predicted, data scientists need another skill: the ability to not only "make discoveries while swimming in data", but to effectively communicate the stories of that data.
This played out when LinkedIn released its most recent list of top skills. Data dominated the top 10, with two entries:
statistical analysis and data mining
data presentation.
It was the first time data presentation made the list, and it sends a clear message about the evolution of data. Companies have loads of data and are building skills in mining it to stay competitive, but they need people who can organise the data to make it easy for people to understand. They need data scientists who are trained not only with technical acumen, but who can tell the data stories.
People in data
Technology has fuelled a big data revolution, but the human factor remains important. People with the skills to understand data stories are in high demand. In 2017, data science remains one of the fastest-growing sectors in the world. Data is still a fresh specialisation – fresh enough that there's huge opportunity for a career in data science if you want to make the shift from a related industry.
Who's hiring and why?
Data scientist roles traverse every industry from the traditional research sector to health, research, marketing, retail, finance, manufacturing, IT, user design, and professional and scientific services.
This creates a unique opportunity – as there are limited candidates with previous experience, there's room for both new graduates and professionals from other disciplines. If you have an aptitude for data and get qualified with an online masters, you could make a big splash in the field. A formal qualification in data science will put you at the top of a field and in demand.
The market is starting to catch on. Research shows 'data scientist' was the third most popular job term searched in January 2017, an increase of 138 per cent on the previous year.
Ride the data science wave
If you're ready to skill up and find the pot of gold at the end of the data rainbow, it's time to move fast. Get ahead of your competition with a Master of Data Science online. Learning online gives you the flexibility to study while you work and move seamlessly to a new specialisation. No career break needed!
A step ahead with Master of Data Science
Learn more about a JCU Online Master of Data Science or speak to one of our expert Personal Advisors today on 1300 535 919.