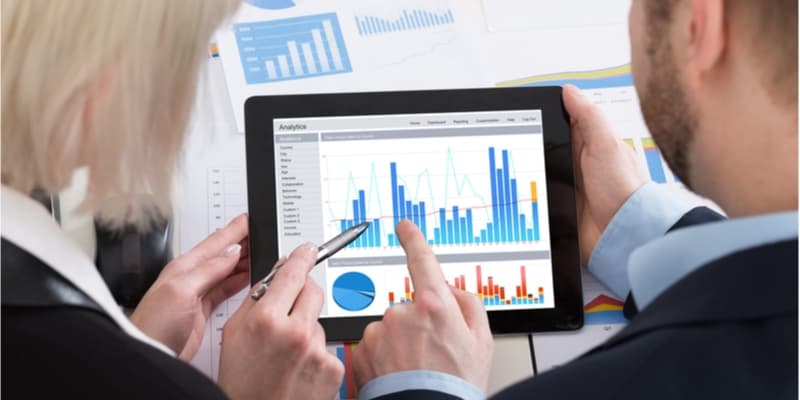 A Master of Data Science opens the door to a number of jobs in an even greater number of industries. It used to be oil that made the world go around, but oil has been disrupted by data. Now, it's the network effects of this qualification that will take your career around the world.​
Here are five of the best jobs you can get with a Master of Data Science…​
Data Analyst
In simple terms, a  data analyst uses data to answer questions, and then communicates the results to decision makers to help them make effective decisions. This can be considered the role upon which every other job in this list is based. But by no stretch of the imagination is this a basic role. Data analysts can  work with several programming languages, including R, Python, HTML, C/C++ and SQL. They transform data sets into usable materials that the rest of their organisation can use in reports and presentations.​
Sarah Webb Jones is an intelligence analyst working for the police in the USA. On a daily basis, she receives requests for information from police officers, investigators and other law enforcement agencies. It can be painstakingly difficult to put the pieces of a case together, but Sarah describes herself as someone who likes puzzles. Earlier this year she was named Gang Analyst of the year at an annual conference.​
In addition to law enforcement, there are job opportunities for data analysts in banks, government, and universities.​
The average base pay for data analysts in Australia is $77,558.​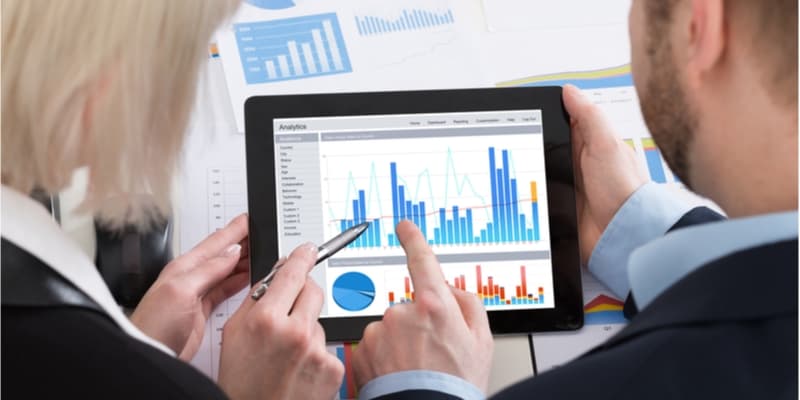 Data Scientist
There is some confusion around the role of a data scientist, with some treating it as a more experienced data analyst. This may be because the scientist still needs to be able to do all of the data transformation of an analyst, but with more expertise. In addition, the data scientist has skills in training and optimising machine learning models. While data analysts provide answers to questions, it's often the domain of data scientists to come up with the right questions.​
Jonathan Goodman highlights the difference the right questions can make. In 2006, he started working with LinkedIn who had eight million users at the time. Eight million people who weren't doing very much – just uploading their resume and waiting for the magic to happen. Pulling together the messy data that was available, Goodman found patterns that predicted what networks a user might end up in. He created his first iteration of suggested contacts, which was a custom ad that suggested three people you may know based on your background information. Within days it became the most popular feature  of LinkedIn , and it has been a standard feature ever since.​
Job opportunities for data scientists can be found with industrial manufacturers, government and software developers.​
The average base pay for data scientists  in Australia is $114,987.​
Data Engineer
Behind every great data analyst and data scientist is a data engineer. These professionals are responsible for building and optimising the systems that enable analysts and scientists to do their work. While they still have the analyst chops for programming languages and data processing, data engineers are also highly skilled in software development. ​
Dara Elass arrived at her role as one of two data engineers at Spotify after working as a data analyst at Buzzfeed. She now uses Scala and Python to build the infrastructure for a team of over 15 data scientists. As the data engineer, Dara is responsible for ensuring that the Spotify platforms can deliver vital information to the data scientists who work on them. ​
In addition to giant platforms like Spotify, job opportunities for data engineers can be found in financial services, artificial intelligence and software as a service (SaaS).​
The average base pay for data engineers in Australia is $105,715.​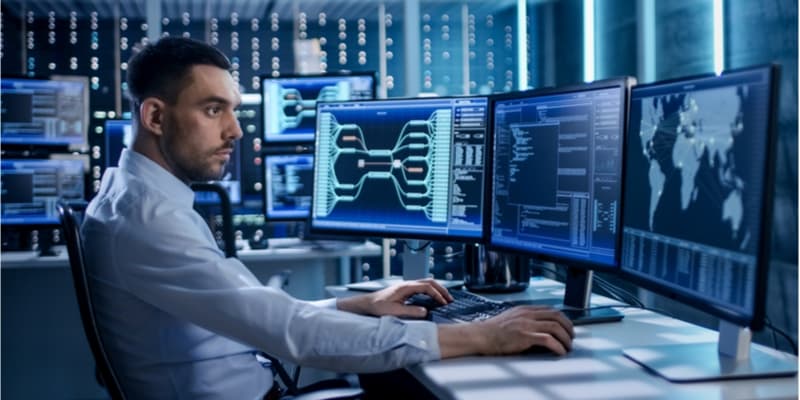 Data and Analytics Manager
This is one of the key roles for graduates of the Master of Data Science, especially if you already have experience working in a similar field. As a data and analytics manager, you'll be leading a team of data scientists. This is a management role that draws on your understanding of data analytics as well as your skills in leadership and project management.​
Kristin Carney manages a team of eight analytical problem solvers, in addition to reporting to senior executives in her role at World's Foremost Bank. An average day for Kristin involves brainstorming with her team to solve business problems. She also reviews the analysis and recommendations from her team and attends a lot of meetings with the broader organisation. Kristin credits her curiosity as her driving force.​
Job opportunities for data and analytics managers can be found in larger organisations that have data science teams, including government, financial services and insurance firms.​
The average base pay for data and analytics managers in Australia is $133,318.​
Machine Learning Engineer
When it comes to machine learning expertise, there is a gap between data scientists and software engineers. For data scientists, coding and programming is essentially a way to solve a puzzle. For software engineers, the single-use and unclean coding of machine learning leaves them cold. So, the machine learning engineer brings these uncommon bedfellows together, translating and communicating to achieve tremendous results.​
Tomasz Dudek is a machine learning engineer with Upsaily – an AI-led analytics solution for e-commerce businesses. He enjoys the challenge of merging two similar yet different worlds,  and considers one of his key responsibilities to be keeping paths clear for his data scientists. Tomasz also advises that it's imperative to keep up with the latest technology, which can involve many steep learning curves!​
Job opportunities for machine learning engineers can be found in universities, software developers and online retailers.​
As this is a role at the bleeding edge of data science, the average base pay for machine learning engineers in Australia is yet to be determined.​
All of these data science jobs have two things in common – data and a Master of Data Science. JCU's Master of Data Science provides the skills and knowledge to move into any of these roles. As technology continues to evolve, you can apply this qualification at the frontiers of data science and write your own script for your career.​
Learn more about JCU's Online Master of Data Science. Get in touch with our Enrolment team on 1300 535 919.