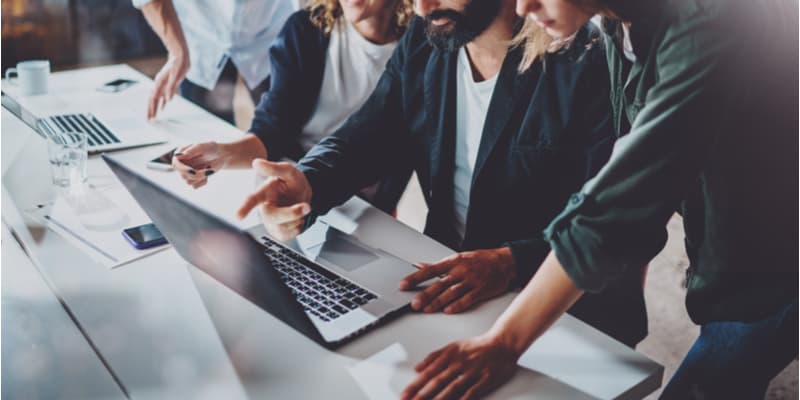 In popular discourse, the impact of data science on the economy is a subject often discussed in terms of the profession's impact on large firms, such as big tech companies. This focus is fair, as these are the firms that most people can recognise; however, it also means that the key role that data science plays at many startup companies can go overlooked. In order to fully understand the opportunities that a data science career provides, it's necessary to look at how data science is used within the startup ecosystem.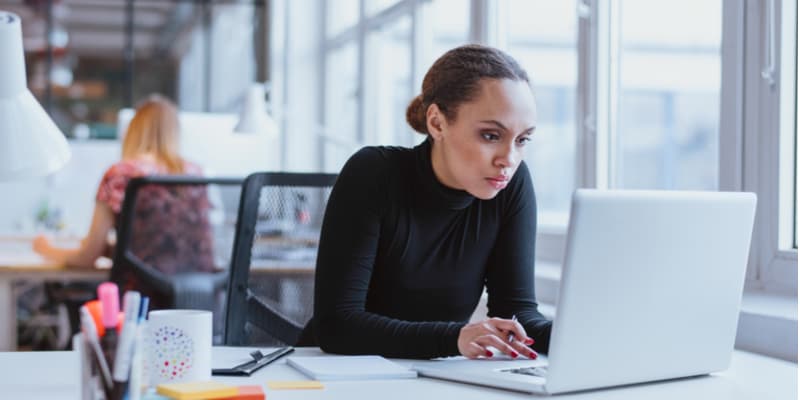 Australian data science startups to look out for
Data science work, particularly work which involves the use of machine learning and artificial intelligence, is a growing part of the startup industry. If you're looking to use data science in a business context, but want to work in an entrepreneurial setting rather than within a large enterprise, Australia's startup ecosystem offers a variety of opportunities. 
While Silicon Valley remains the capital of the tech startup world, the pace of tech entrepreneurship in Australia has increased in recent years. The Australian startup ecosystem is booming, and its growth has created more opportunities for data scientists wishing to work in the industry. As the four companies explored below demonstrate, Australia's startups rely upon data science to power a diverse array of functions which are central to their success.
ResponSight
What: Enterprise Security
Where: Melbourne
ResponSight is a fintech startup that provides financial firms with the ability to prevent security and compliance breaches caused by inappropriate employee activity. Their service does this by using the data created by a firm's employees' digital activity to build a "fingerprint" for each employee. If an employee starts to behave in a manner that falls outside of their normal usage patterns, the system will flag their account so that their supervisor or compliance manager can assess the situation and determine if anything is wrong. 
How it's data science
This type of product relies on the use of algorithms to process large amounts of data to identify relationships within the data. These relationships correspond to workplace behaviours, and through the use of clustering algorithms, can be sorted into groups that collectively reflect ordinary behaviour at the firm. If a user does something that isn't ordinary, the clustering algorithm will not be able to assign that behaviour into an existing group/category, and it will be flagged for further attention. 
Gooroo
What: Recruitment
Where: Melbourne
Gooroo is an analytics service that uses data science to provide businesses with the ability to define workers and prospective hires in terms of their mindset. This allows the service to predict what candidates are most likely to succeed when placed in a job or to explain differences in performance outcome that exist within a company. The same toolset also enables the firm to conduct market research into its clients' customers' mindsets so that they can be marketed to more effectively.
How it's data science
Gooroo uses natural language processing (NLP) techniques to analyse the relationship between millions of anonymised talent profiles, and their associated roles, skills, and job histories. This data is then paired with a second dataset that describes the sort of attitudes that are commonly associated with people in various jobs (e.g., engineers). The data models built on these relationships allow Gooroo to help firms to find talent whose skill sets and attitudes are associated with success in a particular occupation or job role. 
Hivery
What: Retail Analytics 
Where: Sydney
Hivery is an analytics firm that specialises in "prescriptive analytics"—a type of analytics that involves analysing the effectiveness of a business's operations and providing data-driven recommendations for improvement. Hivery's analytics service provides recommendations based on specific retail needs, such as forecasting the impact of a price adjustment or recommending how to better display products within a store. 
How it's data science
Like Gooroo, Hivery takes a machine learning-driven big data approach to analytics. This type of service works by applying statistical modelling (machine learning) to large amounts of retail data in order to discover patterns in the data that predict performance and which would be impossible for a human to detect through non-statistical means. The resulting analytics models can process data related to their clients' retail operations and suggest changes that would increase a key performance metric. 
Earth AI
What: Mineral Exploration
Where: Sydney
The other startups listed in this article provide a look at businesses that can serve a wide array of clients. Earth AI is different in that it specifically serves Australia's mining industry. By using data science, the firm is able to generate maps which predict the likelihood that a given geographical location will contain a given mineral resource. The goal of such a service is to improve the productivity of mining firms by allowing them to more quickly and cost-effectively find mineable land which contains the specific resource they're interested in. 
How it's data science
Earth AI utilises the vast amounts of data (remote sensing, radiometry, geophysical and geochemical data) that are available on Australia's geological environment to discover data patterns which predict the existence of mineral deposits. The success of this type of service often relies on its data scientists being able to continuously improve the performance of their predictive models. Such improvements are enabled by incorporating new data into the predictive models (e.g., from fieldwork) and by using the results of existing predictions to discover factors which affect the models' accuracy.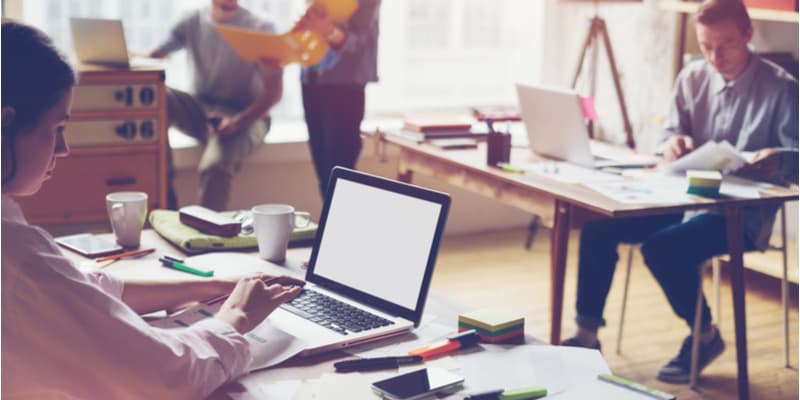 Do you need to be an 'AI Expert' to work for a startup? 
All of the firms discussed above use some sort of machine learning technology; however, not all AI is created equal—the worst-kept secret of the startup industry is that a lot of firms use the term "artificial intelligence" purely as a marketing buzzword, and don't actually use "AI" as a core part of their service. In other words, many firms which advertise themselves as being AI firms actually need a general data scientist more than they need a deep learning specialist.
This means that prospective data scientists looking to work at a startup shouldn't let an "AI" label scare them off, even if their background doesn't emphasise AI. Unless otherwise indicated, a strong data science skill set could be all they need; a firm that sorts customers into various groups may advertise itself as using "AI" when it actually relies on traditional statistical modelling techniques. Such companies often use classical machine learning tools such as clustering algorithms, the use of which is taught as part of a general data science education. 
Step into startups by beginning an education in data science
Large enterprises employ the majority of data scientists; however, because these firms have to orient their projects towards larger company goals and limit their exposure to risk, they lack the level of agility that's accessible to startup firms. For individuals interested in utilising data science to pursue a more entrepreneurial career path, a career in Australia's startup industry may provide an attractive path forward. 
Data scientists working at startups are well-compensated; their mean salary is $100k+ AUD, and they often receive a share in their company's equity as well. The Australian startup industry is projected to see an increase in demand for data scientists that will be significant enough to result in many startups struggling to fill their open positions. This growing skills shortage creates a significant opportunity for data scientists who possess the ability to apply their skills within a business environment. 
James Cook University's online Master of Data Science program provides the business-focused data science skills that are necessary for success within both the larger corporate world and the startup ecosystem. Moreover, in order to ensure that students graduate with the practical skills that employers are hiring for, the program's curriculum is taught by instructors with extensive business experience.
Whether you're looking to work for a large enterprise or a burgeoning startup, JCU's focus on interdisciplinary instruction and practical learning make its online Master of Data Science program the ideal way to launch a career in the field.
Learn more about JCU's Online Master of Data Science. Get in touch with our Enrolment team on 1300 535 919.