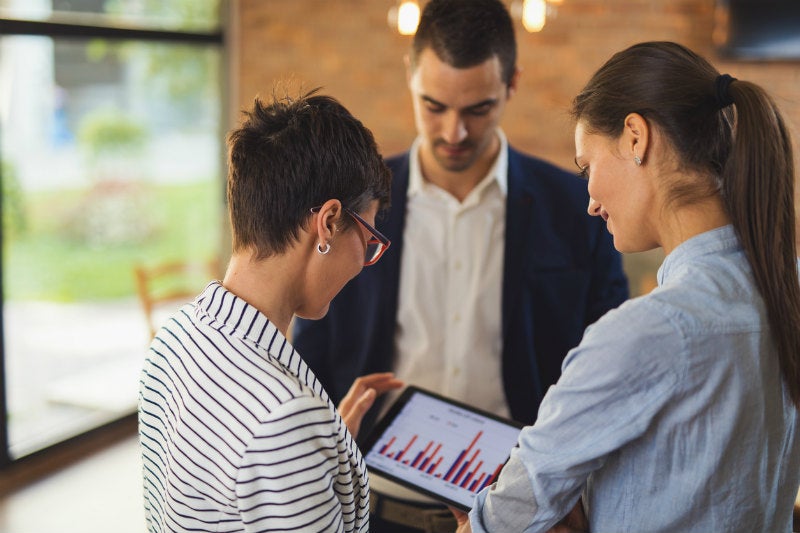 Success in today's business environment has a lot to do with data analysis. To understand and recognise trends, define a target market, appreciate drivers and timing of purchases and much more, a precise reading of data is essential. Though data science alone is not enough.
Data-driven stories drive change by engaging the audience and helping them comprehend what they previously could not.
Businesses require experts who can take the relevant data and turn it into a story that is easily understood by key stakeholders. This is because data-driven stories drive change by engaging the audience and helping them comprehend what they previously could not.
Telling a story with data
What does 'data storytelling' mean, and how do you do it? Many consider that telling a story with data is simply about creating an infographic. But an infographic doesn't necessarily contain a narrative. It doesn't begin with a question or a conundrum and, after taking a journey, end with a solution.
The importance of a narrative comes from the fact that it explains what is going on within the data set. It offers context and meaning, relevance and clarity. A narrative shows the audience where to look and lets them know what not to miss. It also engages the audience with a hook.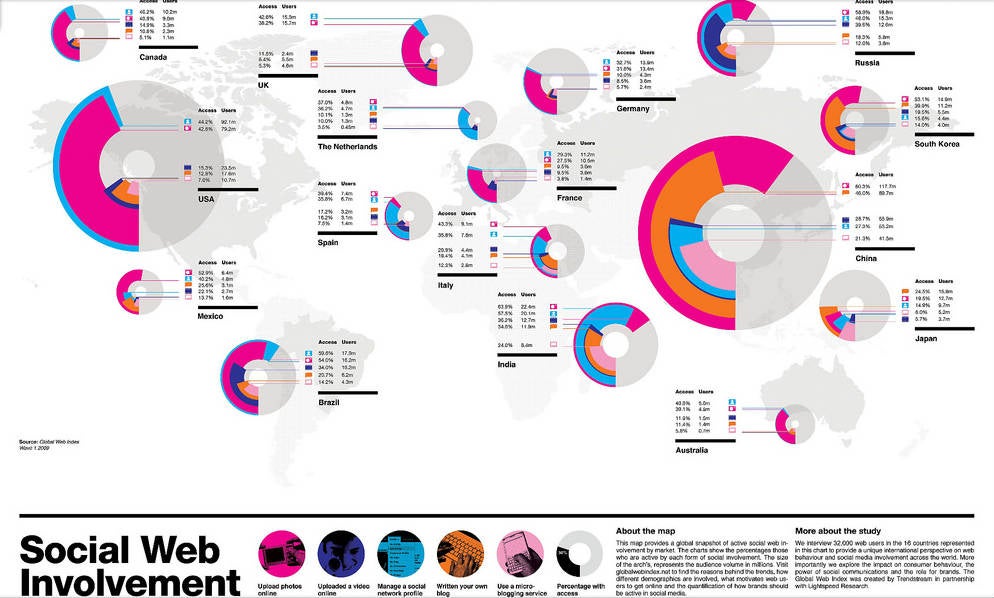 Example 1: Global Map of the Social Web by rosefirerising (CC BY-NC-ND 2.0)
Once the audience is engaged by the narrative, visual aids such as infographics, dashboards and charts educate them. Without engagement, the audience has no reason to be interested in the visuals or the numbers.
Data storytelling is sticky
In the book Made To Stick the authors, Chip and Dan Heath say one of the most important ways to make any presentation memorable is to tell stories.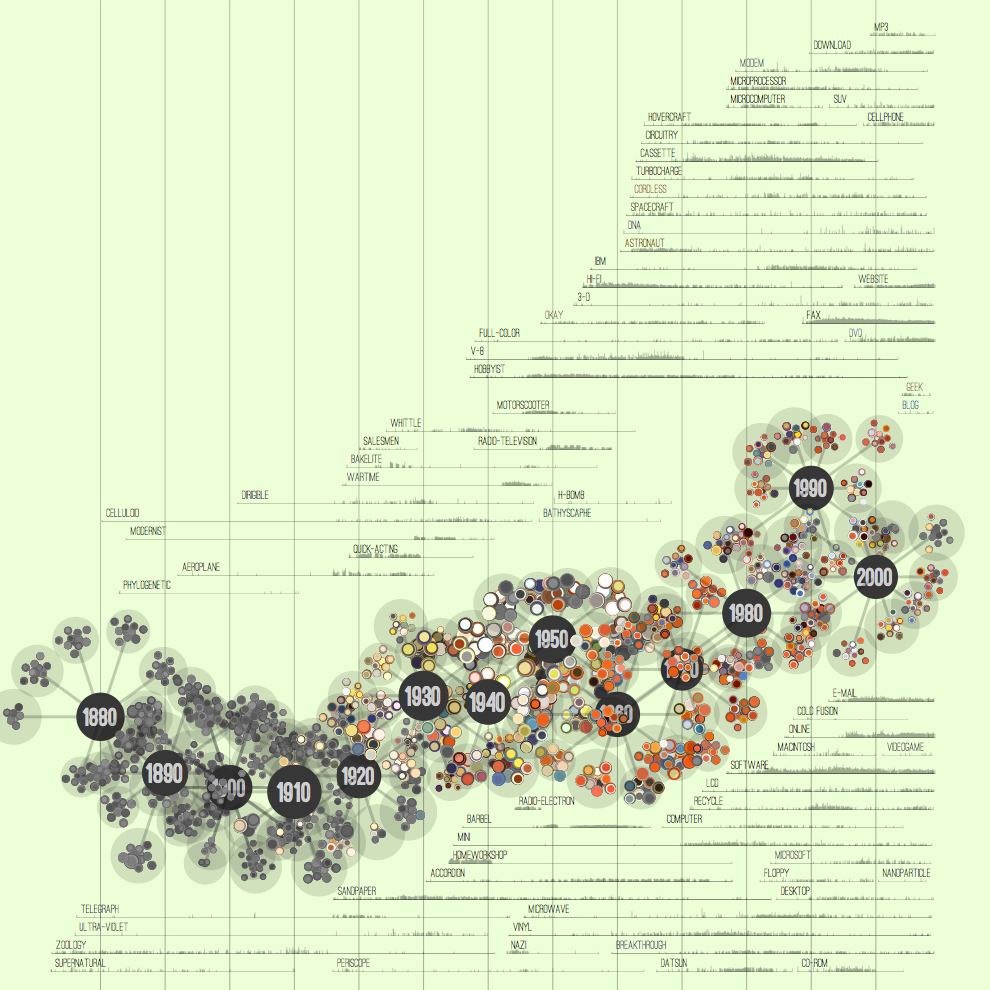 Example 2: Popular Science magazine's 140-year history by Jer Thorp (CC BY 2.0)
During an experiment in which Chip, a professor of Organisational Behaviour, asked participants to recall presentations they'd heard just 10 minutes earlier, 63 per cent remembered the stories they'd been told, but only five per cent recalled an individual statistic.
In a Think With Google paper, writer Daniel Waisberg said, "We know that data is powerful. But with a good story, it's unforgettable … executives and managers are being bombarded with dashboards brimming with analytics. They struggle with data-driven decision making because they don't know the story behind the data."
Know your data storytelling audience
Think of the way you might tell the same story to a child and an adult. It's likely the telling of the story, the voice and the language used will change for each.
Understanding the audience is equally important within a business. A report might target those at Board level as opposed to floor staff, or marketing as opposed to finance.
What do they want from the data?
Are they more interested in intelligence that relates to staff retention (HR department) or industry/market trends (CEO)?
Are they a novice or a pro?>
Do they require a general outline or a deep dive?
Tell a story that is crafted for a specific audience and that audience will be engaged by it and interact with it. But present data to an audience without wrapping it in a story and they'll likely misunderstand or forget most of what you told them by the time they stand up to leave, meaning no change will occur. That's bad for business.
By completing further study in data science, such as James Cook University's Master of Data Science, graduates discover data storytelling skills. In doing so, they launch themselves into a profession that is in red-hot demand.