Qualify from a world-class university
A Unique Global Online MBA Program - Designed for Canadian Professionals
Advantages of the Online MBA from JCU
In today's global business landscape, it's important that you earn the right business degree. That means choosing a quality MBA from a reputable business school at a world-class university. It's a combination that can position you for long-term success.
What does earning a Master's degree in business administration online mean for you? First of all, there is absolutely no difference in your diploma or educational credentials when you study James Cook University's online MBA Global compared to an on-campus MBA. The JCU Online MBA Global features the same academic rigor - so you'll gain the same advanced business knowledge and have access to the same opportunities.
Our flexible, Canadian-friendly online courses offer competitive course fees and six study periods each year, so you can accelerate your learning to gain your MBA qualification sooner. As a Canadian, you understand the value of learning quickly while not having to travel back and forth to your campus, especially while you are working.
Postgraduate study at JCU Online is immersive, career-focused and dynamically interactive so you don't lose any communication points by taking the degree online. Offering a purpose-built learning environment and people-focused community, you'll connect and network with peers, industry professionals and academics globally as well as right here in Canada throughout your degree.
In addition to expert guidance from tutors and academics during the program, as a JCU Online student, you will receive one-on-one support from a personal Canadian Enrollment Advisor guiding you through the process from start to finish. Once accepted into the program you will also be supported by your dedicated Student Success Advisor who will provide guidance and assist you until you graduate.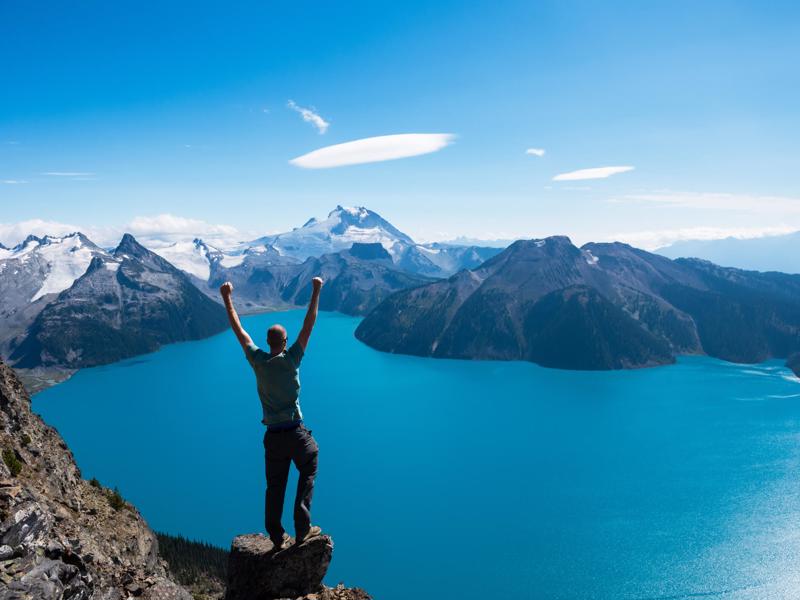 Gain the skills employers demand with an online MBA
James Cook University's online MBA Global is internationally recognized and may provide you with the credentials to obtain top positions at companies like Scotiabank, 3M, Adobe, Salesforce, Deloitte, CIBC, KPMG and many others. You will learn from industry-experienced experts who are respected leaders in their fields. Every subject has real-world, experiential learning opportunities that link industry to the subject matter.
By completing this degree, you'll develop:
The ability to make data-driven decisions to solve complex business problems.
Advanced knowledge to become a competent leader and drive sustainable growth for your organization.
The leadership skills to make impactful, strategic decisions for your business.
Effective communication tactics for conveying messages clearly and concisely to diverse target audiences.
Improve your capabilities for strategic planning and development. Hone these skills to a point of confidence while learning from real-world cases that will be applicable in your future career.
What is an online MBA degree?
An online Master of Business Administration program allows you to get a MBA degree without having to step into a physical university campus. Imagine not having the stress of a daily commute to school. This provides you the convenience of studying from the comfort of your own home, while affording you the flexibility to continue working and generating an income during your studies. When you don't have to commute to a campus, you'll have more time to spend studying and pursuing personal or family activities.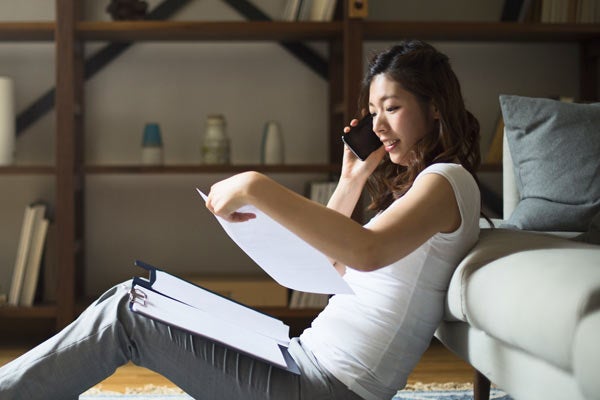 MBA salary in Canada
Earning your online MBA in Canada can open up a world of opportunity. According to Canadian Business Magazine, upgrading your business degree can pay huge dividends in the long-run—especially for your salary. Many students experience a significant increase after earning their MBA online.
In some instances the potential exists for an increase of 75 percent or more. According to the Financial Times, people who apply for an MBA tend to make roughly $55,000, and people who graduate from MBAs tend to make roughly $130,000. In ROI terms, obtaining your MBA online from a world-class school can be one of the best decisions you can make for your future. Our online MBA Global program is affordable, dynamic and will help you succeed in the business world. From a globally respected university in Australia, our MBA is designed to increase your Canadian market desirability.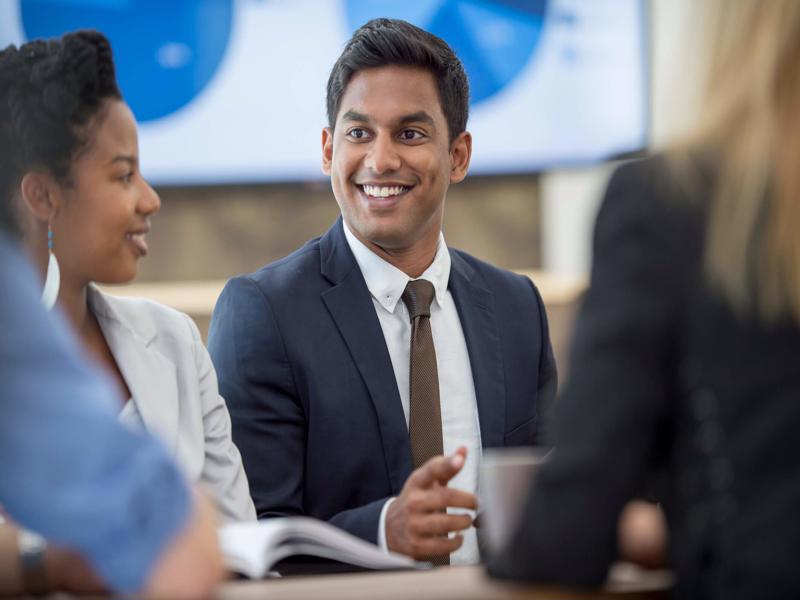 What sets the online MBA Global from James Cook University apart?
JCU's Online MBA Global program offers flexible study and highly regarded links to industry. It equips you to become a confident leader and will develop the way you approach the management of people, organizations and change. With an emphasis on modern governance and sustainable business practices, the course also offers subjects in Business Consulting, Corporate Strategy, Multinational Corporations, and International Markets.
Enjoy a global, capstone experience
As part of your online MBA program, you can choose to participate in a week-long Integrated Global Capstone Project at JCU's Singapore campus, Orpheus Island or the Daintree Rainforest near Cairns, Australia. This final capstone subject will also be available in an online format for those who are unable to travel.
What will you learn during the JCU Online MBA Global?
The JCU Online MBA Global is designed to provide you with access to three key areas of business knowledge (the courses are listed under each area)
The online MBA program consists of 12 subject areas, equipping you with skills to make strategic decisions that have an impact in global business contexts. You will learn to analyze and solve complex problems using advanced data analysis. You will also cultivate the leadership skills needed to motivate a team to deliver sustainable growth and positive outcomes.
How is James Cook University's Online MBA Global program different?
One of the major factors that set the JCU Online MBA Global apart from other options available to Canadians is that you do not necessarily need a four-year bachelor's degree to be accepted into our online MBA program. It also is a high-quality education that's available to Canadians at a lower cost than many other traditional MBA programs.
The James Cook University online MBA Global provides a strong connection to business and industry. Each subject in the program is developed by academics with a wealth of international industry experience and connections, which means you will benefit from having timely and relevant course content that is applicable wherever you work around the world.
This gives you the opportunity to work on real-life projects, collaborate, problem-solve and gain experience while you're still enrolled.
The James Cook University Online MBA Global will prepare you to manage organizations, people and change. You'll learn what it takes to work in the global business world and gain international perspective which helps you gain the confidence to lead in times of uncertainty. Learn how to create new business and career opportunities in a connected world. Additional topics include data-driven decision making and strategic thinking in business and entrepreneurship.
Recognition of Prior Learning (RPL) - The duration of your course is dependent on your previous education levels and your work. This could reduce the number of subjects you study to gain your master's degree. Call our Enrollment team to discuss your options. You may not need a bachelor's degree to gain entry into the online MBA program.
100% online and flexible - Our courses are delivered 100% online, on any device. Maintain work, family and other commitments without the hassle of a fixed timetable.
Customised course delivery - At JCU Online, we're proud to deliver online postgraduate courses tailored to the needs of part-time students. Led by a dedicated learning design team, all course materials are developed with the online student in mind.
Dedicated academic support - We strive to create an environment that enables you to succeed. By limiting class sizes to just 25 students, our tutors have enough time to provide you with their full attention and support.
Success coaching and support - In addition to the academic support provided by your subject coordinator and tutors, you will receive individualized support from a Student Success Advisor. Your Student Success Advisor can assist with non-academic advice, whether that's finding the right resources or keeping you motivated throughout your course.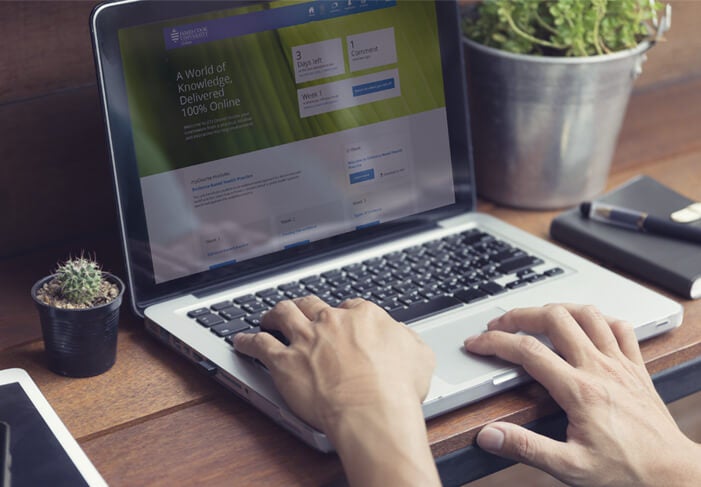 What if you don't have a bachelor's degree?
The good news is that online MBA programs like ours now exist to make it less arduous to qualify and more affordable without compromising the value and credibility of the education or credential.
James Cook University is a top-rated public university located in Australia. Our innovative online MBA program delivers the academic quality expected of an MBA program from a world-class university with fewer barriers to entry because we believe there are great leaders and business professionals out there who just need an education and a chance to prove themselves.
This is not your typical  MBA program. This innovative online program develops future-focused business skills and assists Canadians who do not hold an honors or bachelor's degree in attaining a career-changing MBA qualification.
If you're interested in an online MBA program for Canadians that's affordable, accelerated and recognizes professional experiences in place of a bachelor's degree but gives you all the skills to future-prove your senior management career, talk to one of our advisors today.
Personal qualities needed to succeed with an online MBA
Regardless of the business school you choose for your MBA, whether on-campus or online, certain personal qualities are required to succeed with the exciting rigours of a master's degree in business.
Yes, there will be times when you will sweat. Strong time management skills, goal-orientedness, and a collaborative attitude are essential qualities required to succeed in an online MBA. You need to be resilient and not give up in the face of challenges. Being able to focus your attention for extended periods of time is also important.
Perhaps, the most important quality as a student is having a growth mindset, which is an openness and understanding of abilities and intelligence not being fixed, but able to be developed through conscious effort and practice.
As with all learning, the willingness to learn and push your personal limitations is crucial when it comes to making your MBA a fruitful experience.
Learn why the innovative and convenient JCU Online MBA Global could be the perfect answer for you.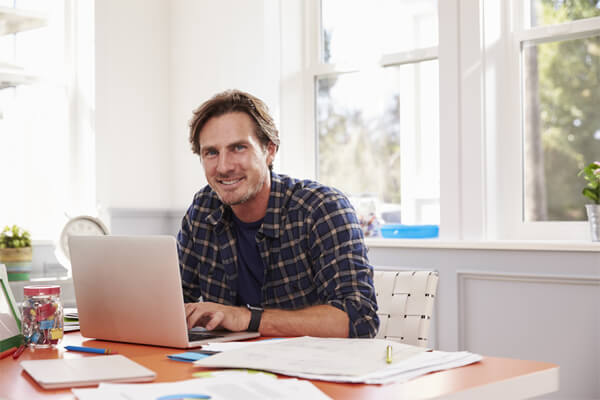 Investing in your Online MBA program
Block time each day for studying
What does it take to complete a Canadian-focused online MBA program after admission?
While online programs provide much more flexibility than on-campus programs do, it is still important to stick to a regular schedule and maintain it with discipline. It's a good idea to create a weekly schedule for yourself, which dedicates time for focused studying.
The flexibility and looser structure of working from home can make it easier to get distracted compared to classroom learning. However, it's important to establish structure around your days, ensuring that you will be studying regularly and focusing on skill development related to your degree.
It's also wise to maintain a dedicated workspace at home, or go to a public library to study where distractions can be avoided. Be sure to turn off your phone while studying so you don't get thrown off-track from acing your MBA because of all those intrusive notifications.
People who study online MBAs often spend time before and after their day jobs studying, with some time dedicated to coursework on weekends as well. Expect to have to reprioritize some of the activities you currently engage in. An MBA will demand a fair amount of your time.
Fortunately, the JCU Online MBA Global offers a lot more flexibility than a traditional on-campus option, so you will be less stressed for time.
Take care of your interests and relationships outside of your studies
While putting 15 to 20 hours per week (study time recommended by JCU for online degrees) into your studies is crucial, remember to take care of your essential needs outside of academia as well.
Pay attention to important aspects of living a healthy lifestyle such as nutrition, exercise, sufficient sleep and social interaction.
Spending fun time with friends, getting involved in club activities on things you enjoy, and being out in nature a few times a week can all make a huge difference.
If you are having trouble getting through your readings and assignments, don't hesitate to reach out to your Student Success Advisor or course tutor. They are there to help you to succeed.
Pro tip: create a study group using modern communications technology, so that you can enjoy social interaction even while studying. For example, you can create a Facebook group for your fellow classmates, or a Slack/Whatsapp channel.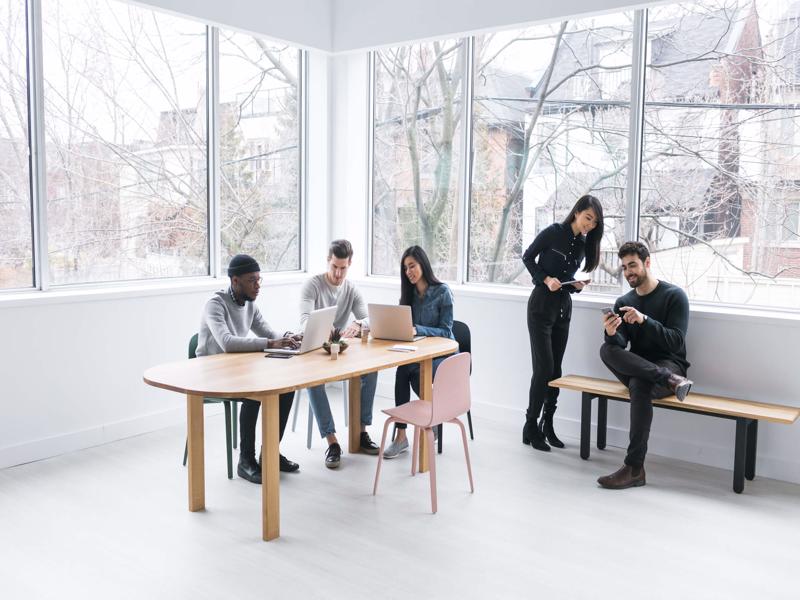 The time it takes to complete your business degree
It typically takes two years to complete a traditional MBA when studying full-time.
In the JCU Online MBA Global program, you can study part-time and still earn an income while you finish the program. Many part-time MBAs require three years to finish. At JCU, you will be graduating sooner.
You may not even go into debt because of the flexibility JCU Online provides, so you can earn while you learn and you only pay for one course at a time.
Imagine graduating with your MBA without major debt, and how liberating that would feel on graduation day! If you need financial assistance, our Student Enrollment Advisors will be happy to help you.
How much will the online MBA cost?
In Canada, an MBA can cost over $100,000. While there are options for online MBAs from Canadian universities, it is difficult to find one that does not require a bachelor's degree. The JCU Online MBA Global costs less than many other MBA options available to Canadians.
Looking for Canadian financial aid?
There are a variety of student loans that are offered by the Government of Canada to help students pay for post-secondary education.
JCU is registered as an accredited educational provider with most Canadian provincial and federal Student Aid departments. For more information about eligibility, please contact the student aid department in your home province. If you have questions or require additional documents to support your application, please contact JCU via financialaid@jcu.edu.au.
A great place to start looking for financial aid in Canada is the federal site, CanLearn. You will find information about student loans as well as student grants that may be available to you. The following information was taken from CanLearn and is provided as a guide only.
Receive access to details about our online Master of Business Administration program by completing the form on this page and downloading a curriculum guide today!